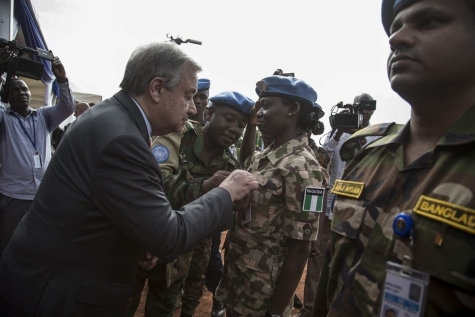 Archive
UNITED NATIONS HONOUR NIGERIAN PEACEKEEPER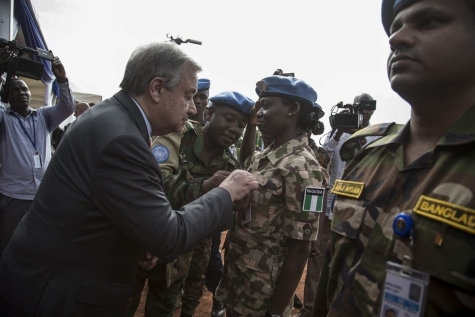 Penpushing reports that, Guterres attended a ceremony at MINUSMA's base in Bamako where he paid tribute to fallen peacekeepers and laid a wreath at the memorial inside the camp, engraved with the names of those killed in the service of peace.
His words "Dear peacekeepers, you have demonstrated that you are capable of all forms of sacrifice. For many of your colleagues, this has meant the supreme sacrifice of giving their lives to protect the lives of Malian civilians'.
"I want to thank you very much for this effort; these sacrifices, to pay tribute to you, and to say how proud I am to work with you. As peacekeepers, you are the foremost symbol of the United Nations itself," Guterres said.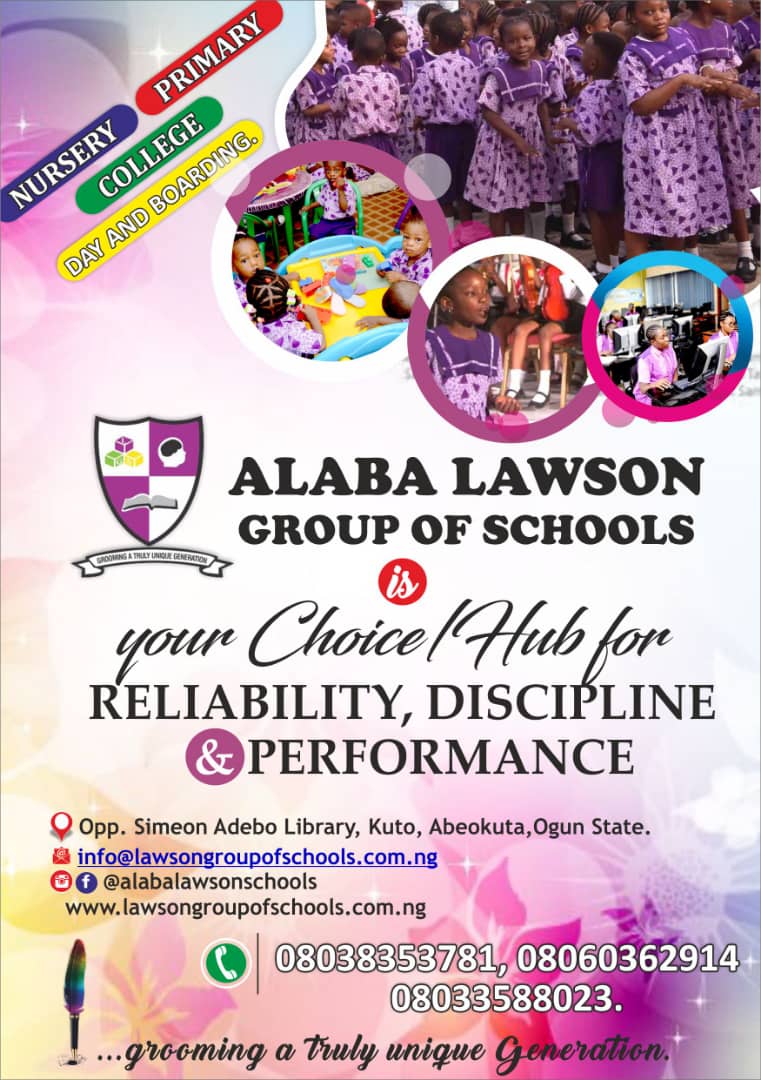 Penpushing report further that, the UN Scribe who was received at airport by Malian President Ibrahim Keita was accompanied on his visit to Mali by Under Secretary-General for Field Support, Atul Khare, Head of UN Peacekeeping Operations, Jean-Pierre Lacroix, and the Executive Director of UN Children's Fund, Henrietta Fore. He was also scheduled to meet with Keita and other Malian officials as well as UN officials working in the country.
The Special Representative of the Secretary-General in Mali and Head of MINUSMA, Mahamat Annadif, said that honouring the fallen "warms the hearts of their comrades and encourages us to continue to defend even more resolutely the values of the United Nations."
Penpushing further reports that more than one million men and women have served under the UN flag, saving countless lives just as over 3,700 blue helmets have paid the ultimate price over the past seven decades, while troops with the mission have increasingly become the target of attacks.