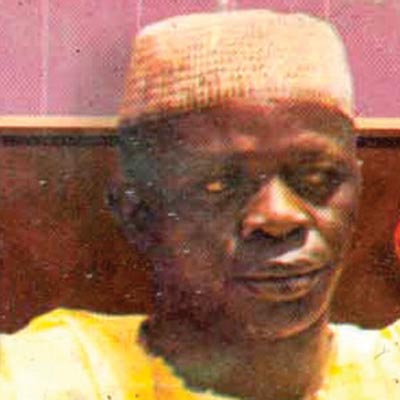 Entertainment
Ayinla Omowura apala music legend, predicted own death, named killer, family reveals
The family of Apala music icon, Ayinla Omowura who was murdered forty years ago at a beer parlour in Ago-Ika area of Abeokuta, Ogun State Capital, has revealed that, the deceased had earlier predicted his death and also named who was his killer.
Penpushing reports that, the revelation was contained in a biography of the late music legend titled, 'Ayinla Omowura: Life and times of an Apala legend' authored by Festus Adedayo, a veteran journalist and prolific writer.
The book in its Chapter 5 stated how  one of the deceased last wives, nicknamed Iya Agba said that on many occasions Ayinla predicted that, his band manager, Fatai Bayewumi would be responsible for his death.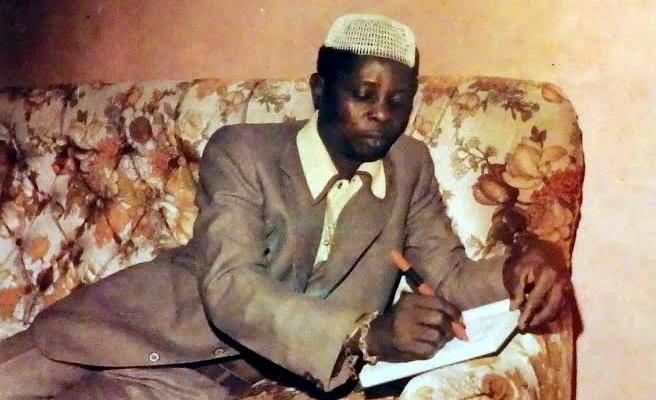 Penpushing further reports that, the wife said at a point in time, the late musician described Bayewumi as a Judas, who betrayed Jesus Christ in the Bible, and quoted Ayinla as saying,'Fatai Baywewumi, you are the Judas and I am Jesus, you would be the cause of my death'.
'Eventually, the biblical narrative of the relationship between Judas and Jesus, especially about the former being the harbinger of the latter's death, was not dissimilar to that of Ayinla and Bayewumi. While Judas was one of the disciples of Jesus Christ, Bayewumi was also one of the close aides of Ayinla' the author wrote.
'Even as his manager, most striking in this foreboding prophecy is the insinuation from Ayinla that Bayewumi would be the conduit of his death. It took a few weeks after before fans could come to terms with the departure of a man who to some was the enfant terrible of Apala music', Adedayo wrote.
Penpushing also reports, that Iya Agba, still on her late husband's death, said she recalled that, following Ayinla's prediction, which he personally told Bayewumi, the woman said, he(Bayewumi)  did everything possible to avoid the eerie prophecy.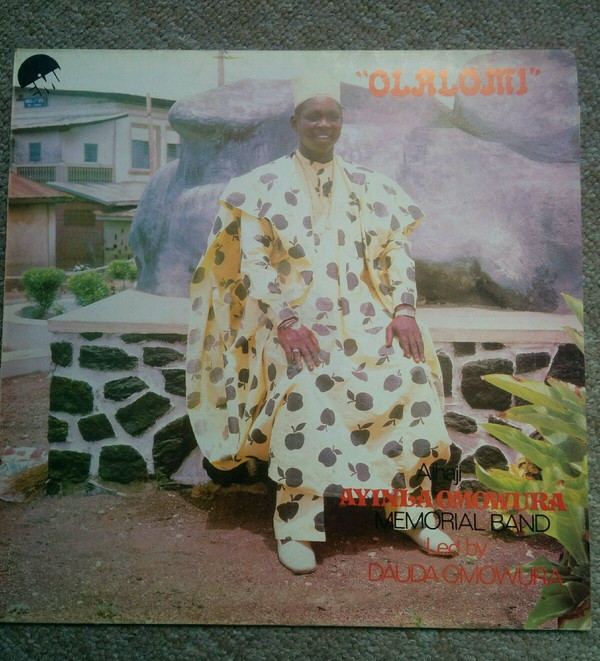 'Angered and shaken by this word from his friend, for whom he was now a manager, Bayewumi told her that, he confronted Ayinla with his displeasure about this eerie prophecy and told him that not only didn't he find that prognosis funny, he would find a way of running away from Ayinla. Ayinla told him that he couldn't run away from him because if he ran, he would look for him wherever he was', Iya Agba told the author
The widow  said, Ayinla not only knew that his time had come, but did virtually nothing about all the spiritual revealations given to him foretelling his death, adding that, even Bayewumi , the man who was responsible for his murder, used to confide in her a lot.
Penpushing further reports that, Iya Agba in the book recalled that, one day, Bayewumi after leaving the band's practice session in Ayinla's house, came to her and poured out his  heart about Ayinla to her, adding that it was Bayewumi who used to put Ayinla on the right pedestal in terms of modernising his thoughts on his music, as well as organisation of his band because he was educated
'Whenever he came to our house, he would tell me in confidence that he wanted to run away from Alhaji. I would ask him why, telling him not to do that since he was one of those who was moulding him and setting him on the right path, but Bayewumi would reply that Alhaji(Ayinla) had begun to say to him in recent times were not only bad, they dispirited him', the widow told Adedayo
The nephew of the deceased, Atanda also corroborated the widow's claim, adding that, the late musician  made the statement, recalling that,'There was a day we were watching television and he said that, of all his band members working with him, Bayewumi was the one who would kill him. Bayewumi was also present on that day'
Penpushing also reports that, the nephew further quoted Ayinla  as saying,'this is because,from all your dealing with me, you manifest the traits of Judas', adding that, it was barely six months after that Bayewumi indeed killed him'