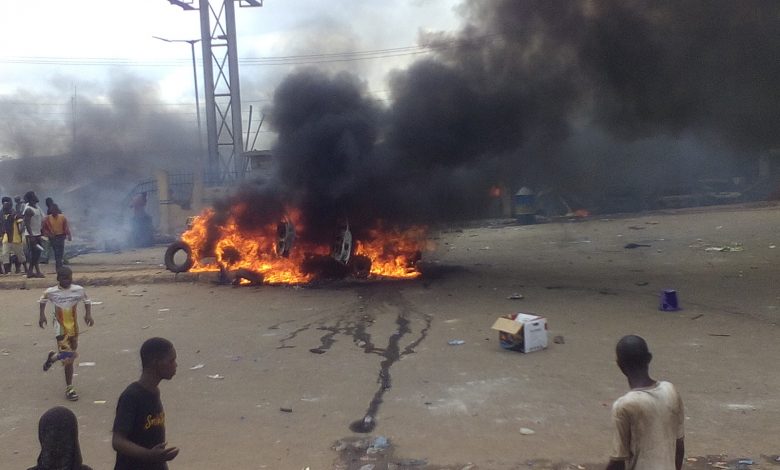 Crime
Police brutality protests: 22 police officers killed by rampaging hoodlums, says Inspector General
The Nigerian Police Force has disclosed that it lost twenty-two of its officers to hoodlums who hijacked the youth protests against police brutality, while hundreds of police stations and formations across the country were damaged.
Penpushing reports that, the Inspector-General of Police, Mohammed Adamu, made this known in a statement on Friday, adding that despite the attack the officers of the force acted professionally.
The statement made available by the Force Public Relations Officer, Frank Mba noted that during the protests, officers of the force used legitimate means to ensure that the protests were carried out in a peaceful manner and in most cases, physically protected and walked side-by-side with the protesters.
Penpushing further reports that, the police boss reiterated that even when the protests turned violent in some parts of the country, the officers' still maintained utmost restraint and did not use excessive force in managing the situations.
"Available Reports show that twenty-two (22) police personnel were extra-judicially killed by some rampaging protesters and scores injured during the protests. Many of the injured personnel are in life-threatening conditions at the hospitals."
"Two hundred and five (205) Police stations and formations including other critical private and public infrastructure were also damaged by a section of the protesters. Despite these unprovoked attacks, our police officers never resorted to use of unlawful force or shooting at the protesters as alleged in the report," the statement read.