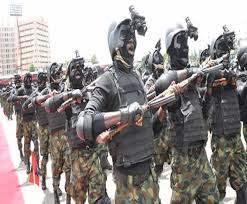 Crime
Nigerian army to launch cyberwarfare, as protest against police brutality continues
The Nigerian Army has disclosed plans to embark on a nationwide "cyberwarfare" operation, as youths protests against police brutality continue in the country, adding that the operation will be under the banner of Exercise Crocodile Smile.
Penpushing reports that, Major General Nuhu Angbazo made this known on Saturday at a press briefing held at a military camp in Ngamdu village of Borno State, but denied journalists opportunity to ask questions or get clarification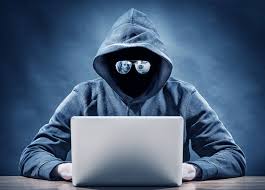 The crocodile smile is said to be an annual exercise and traditionally holds in the last quarter of the year, while the  army spokesman, Sagir Musa later issued a statement out, stating that the operation is "deliberately intended" to be all-encompassing.
Penpushing further reports that, the statement said this is to include cyberwarfare exercises designed to "identify, track and counter negative propaganda in the social media and across the cyberspace".
"This is the first-ever cyber warfare to be conducted in the history of the African armed forces; that will also improve Nigeria army's capacity and resilience against hostile cyber acts in defence of our national security and critical national infrastructure," it said.
Penpushing also reports that the army said the exercise will include "positive identification component aimed at identifying Boko Haram terrorists fleeing from the North East and other parts of the country as a result of the ongoing operations in the various theatres of operations especially in the Northeast, North Central and North Western parts of Nigeria."
The authorities, however, reassured "well-meaning" Nigerians of its commitment to the sustenance of peace and security in Nigeria and urged the support and understanding of members of the public.
Penpushing reports that, the statement was silence on the ongoing protests, but the decision was believe many quarters it  is another attempt by the government to clamp down on peaceful demonstrations across the country.