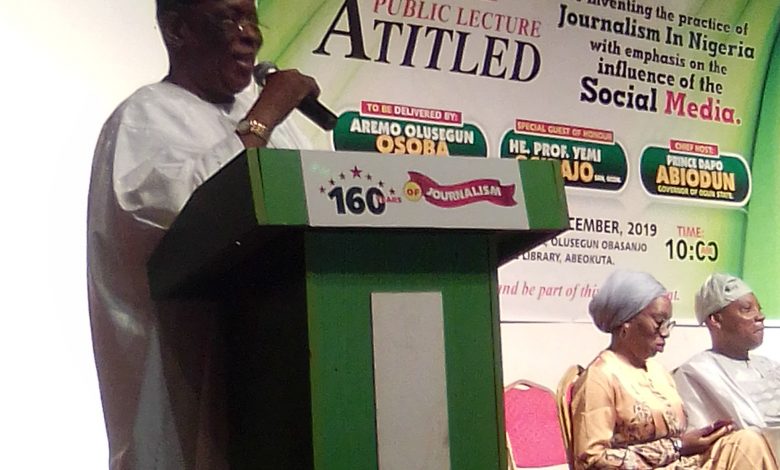 Education
Osoba canvasses for adjunct lecturers for journalism studies
Former Governor of Ogun State and a veteran journalist, Chief Olusegun Osoba has canvassed for adjunct lecturers in the university system so that they can bring their expertise, as a way to bridge the gap between newsroom and classroom.
Penpushing reports that, Osoba stated this in his address as chairman at the World Journalism Education Council (WJEC) seminar convened by Prof. Ralph Akinfeleye and hosted by Mass Communication Department, University of Lagos (UNILAG),in Lagos State
The renowned Nigerian journalist specifically, pointed out Publisher of Vanguard Newspapers, Sam Amuka as one of those that should be brought to the university, adding that Amuka resigned from Daily Times and founded a magazine called Happy Home, later The Punch and Vanguard.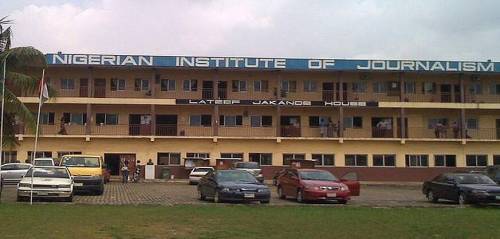 "A man that founded two national newspapers that are still thriving should be invited as an adjunct professor. Conventional newspapers must check their report before going to press. In our major newspapers, there are conflicting approaches'.
'There isn't enough investigative journalism anymore. Journalists must be versed in information technology. Information Technology should be a major course in all the universities rendering Mass Communication. NUJ should be more active and register bloggers to check spread of fake news", Osoba emphaised
Penpushing further reports that, the convener of the event, Prof Akinfeleye in his welcome speech spoke on "Journalism: Beyond the Inverted Pyramid Formula", noting that previously, the classroom was always ahead of the newsroom, stressing that, contrary is what is happening this days.
'Previously, the classroom was always ahead of the newsroom, but today, this has changed drastically. We want media professionals to come to the classroom and tell our students what they need. There is need for reciprocity."
Penpushing also reports that Akinfeleye who is Africa's representative in the council argued that the gap is a failure in the system, starting with the government, which approves establishment of institutions of higher learning without considering what is on ground.
The Professor pointed out that, as soon as some institutions are granted licences, the first department they establish is mass communication, warning that mass communication department should not be established like petrol stations.
Penpushing reports that, the convener pointed that some mass communication departments have no studios, adding that the challenge of over population of student, was another obstacle which does not give room for students to acquire requisite knowledge.
The Head, Department of Mass Communication, University of Lagos, Prof. Adepoju Tejumiaye, said the roundtable came at the right time, but lamented that that journalism profession is gradually being subsumed in other disciplines,
Penpushing reports that, Tejumaiye charged scholars, practitioners and students of journalism to rise up to the challenge, protect and promote the discipline before it becomes too late to do so, while in his own submission during the panel discussion, Prof Lai Oso of Lagos State University argued that bridging the gap starts with the kind of students available.
"More than 80 percent of students in the universities, and polytechnics are not prepared for higher education. They don't have the attitude and orientation. We have many students that cannot write sentences correctly. Students don't buy books. So, when they go to the industry, what can they offer?",Oso said
Penpushing further reports that former Commissioner for information, Ogun State, Dr. Fassy Yusuf, who is the moderator of the event, also noted and  agreed that students don't read any longer.
The former Commissioner of Information pointed out that  the incorrigibility of students is something else, stating that, for instance, after examination, they just dump their question papers in examination halls.
Penpushing also reports that, in his own remarks, Prof. Innocent Okoye of Afe Babalola University emphasised that journalism is a noble profession that enabled him interview ideologists like Chief Obafemi Awolowo and Dr. Nnamdi Azikiwe.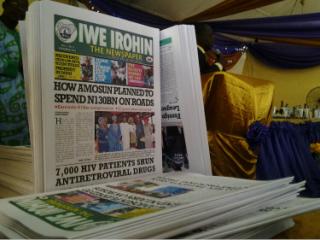 The Professor noted that universities must do something to improve the quality of graduates of mass communication, and equally advised students to show commitment in current affairs, adding that people should go into journalism with a sense of public service."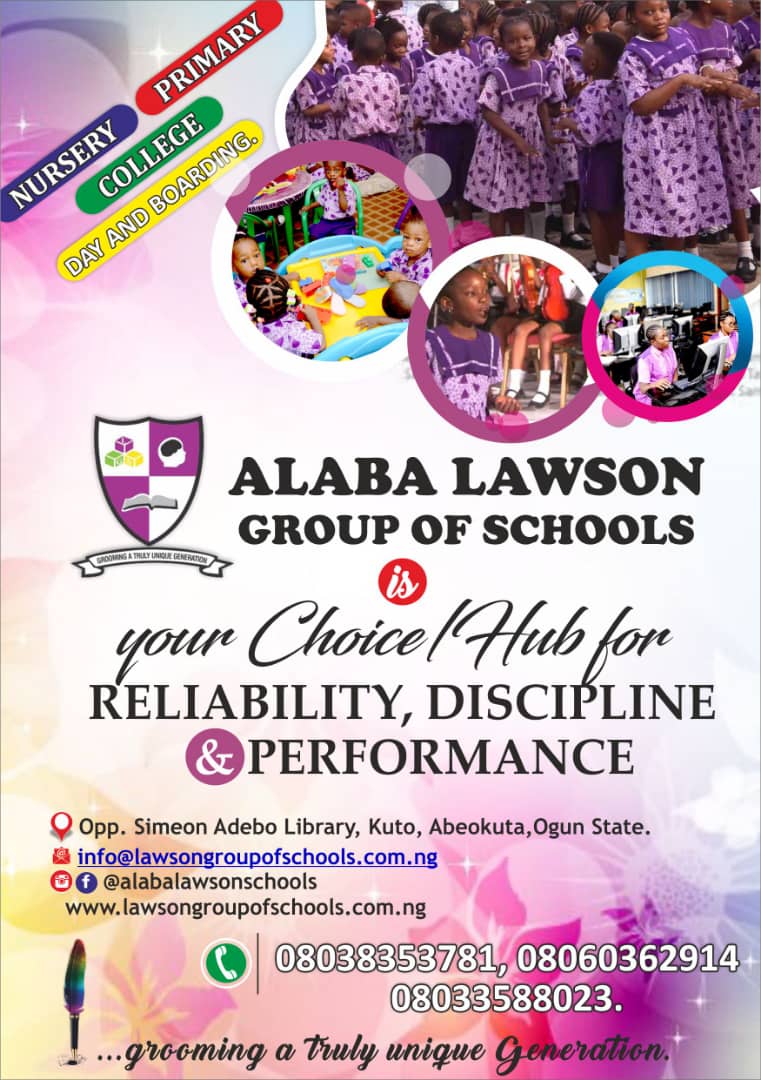 Penpushing reports that, Provost, Nigerian Institute of Journalism (NIJ),Gbenga Adefaye  in his contributions observed that journalism has gone beyond the conventional 5W's and H insisting that it is about content, skills set and practice.
The General Manager, Vanguard Media Limited, advised that journalists must develop capacity for specialisation to do historical background of issues, pointing out that journalists are now content produces in the age of convergence.
"Journalists are now content producers in the age of convergence. There is too much on generalisation, instead of specialisation, in an age where specialisation is key. How many people in our departments can train students on fact checking?', Adefaye said
'Our teachers need to re-train themselves. The people you are training must be able to do fact checking and debunk falsehood being spread by social media users. Employers want graduates who can give almost instant value."
Penpushing further reports that, the Vice Chancellor University of Lagos (UNILAG), Prof. Oluwatoyin Ogundipe, in his own remarks spoke on the need for media to write positive reports about the country.
The Vice Chancellor pointed out that,even when the government, university or our children are doing good things journalists do not write about it, and cited example of positive news report which he said is railway project, from Lagos to Ibadan, , which the media should feast on.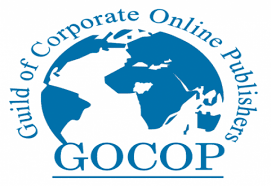 Penpushing also reports that, in similar vein, former Acting Director General National Broadcasting Commission (NBC), Armstrong Idachaba, was of the view that  there is need to find solution to the industry.
"There is need for students after training, to go for re-training. Those that are practicing should be mentors to the upcoming generations, who do not have the requisite skills,the former broadcasting commission boss said"
Penpushing reports that, he stated that the broadcast industry is technology driven and is rapidly changing, evolutionary, adding that, that is why anybody in the sector must adapt.
'I will recommend that this conversation be moved up to policy level so that the review about the skills of professionals can be re-interrogated constantly as a way of reshaping the industry',Idachaba said.
'There is need for convergence and holistic approach within the university commission, professional guild and regulator. There is need for everybody to come together and admit that quality is dropping and when quality drops, standards drop and when standards drop, values drop," he said.
Penpushing also reports that, special guest of honour and Vice Chairman Troyka Holdings, Jimi Awosika, who was represented by Biodun Shobanjo expressed concern over fallen standard of education in the country
"It is a question of purpose as well as relevance. It will interest you to know that Nigeria's, digital transformation is not driven from the university but driven from a Centre in Yaba and the question you want to ask is why?" he queried.
"I was at UNILAG some years ago, the standard was high. They gave us a sense of purpose. When you came to the university then, the expectation was high. The lecturers wanted to create future professional'.
'They also maintained good relationship with the industry. What I want you to understand is that no society grows beyond its level of thinking. So, if the level of thinking within the university and the level of teaching is super, then Nigeria will be a super nation',Troyka said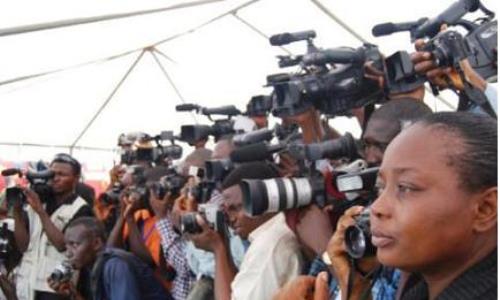 The Chairman, Nigerian Union of Journalist (NUJ), Lagos State chapter, Adeleye Ajayi while speaking assured that the union will continue to regulate members, adding that there are Ethics and Disciplinary committee in place
"We are also hunting for perpetrators of fake news. We also have ICT committee to make our members IT compliant. We have set the machinery in motion to ensure training and retraining of our members. I also support the idea that professionals in the newsroom should be appointed adjunct lecturers. Fresh hands in newsrooms should be given in-house trainings",he said
FOOTNOTE: You want to share story with us? You want to advertise with us? You need publicity for product, or service, or   event? Contact us on WhatsApp +2348073463653 or email [email protected]