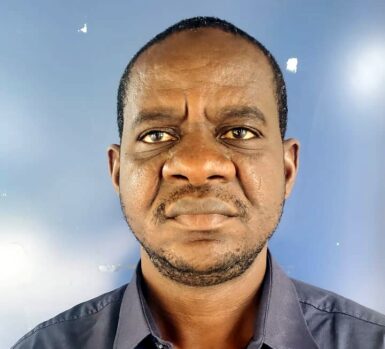 Education
It took me 7 years to author book on Obasanjo 'The Letter Man', says Musikilu Mojeed
The author of the book titled 'The Letter Man' Musikilu Mojeed has disclosed that it took him seven years to complete the project which focused on the inside the secret letters of former Nigerian President Olusegun Obasanjo.
Penpushing reports that Mojeed, a seasoned and cerebral Nigerian journalists made the disclosure in an exclusive interview, said the idea of the book came to him by accident on January 15, 2014, when he travelled to Abeokuta to interview Obasanjo
The author who presented a copy of the book to Founder of Penpushing Media, Prince Dimeji Kayode-Adedeji after the exclusive interview, said writing has be in his blood and part of him since his days in the elementary school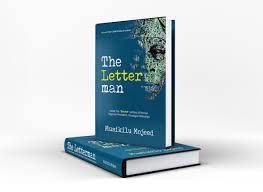 'The idea for this book came to me by accident. On 15 January, 2014, I travelled to Abeokuta to interview ex-president Olusegun Obasanjo over a story our newspaper was reporting at the time. At the end of our conversation that day, I as an aside, asked him about progress on the Presidential library he started developing after he left office as President in 2007', Mojeed recalled
'He was apparently pleased with the enquiry, a sharp contrast to the intermittent irritation he felt at some of the questions I had asked him during our earlier discussion. His face lit up, and his mood became animated'
Penpushing also reports that Mojeed said the former President in response with a broad smile said, 'We have gone far and its almost ready. I can take you on a brief tour of where we are if you are not in a haste to leave Abeokuta'
The author said he immediately accepted the offer adding that Obasanjo then asked him to join him in his black Toyota Prado SUV, recalling that as they made the less than 10 minutes journey between his (Obasanjo) Hilltop residence at the time and the library. 'we were sandwiched between two other cars, a police pilot vehicle in front and another car at the rear conveying his bodyguard'
'We soon arrived at the imposing edifice sitting on 32 hectares of land. As we moved from one part of the complex to another, I could see that work was at a frentic pace for the library to be completed and open to the public soon enough'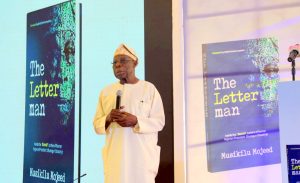 Penpushing reports that Mojeed said the duo also visited a nearby building holding the archival materials for the library, where he saw several thousands of books, artifacts and documents, including numerous boxes of the historical letters written by Obasanjo or received by him.
'From the labels on the boxes, I knew instantly that the archives, especially the letter section contained a huge treasure trove of information. I brought out a box and was about to flip through a few letters when Obasanjo and his aides filed out of the building', he stated.
'I dropped the box and its content and followed in tow. As I bade the former President goodbye, I had already made up my mind on the need for return visit. However, I did not inform him of my intention then'
'As I travelled back to Abuja through Lagos that Wednesday afternoon, I was filled with thoughts of returning to Abeokuta in the weeks ahead to, more than anything else, unbox those letters and devour their contents. I was curious to know the kinds of exchanges they contained', he said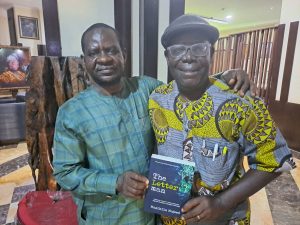 'My curiosity was also partly a result of my love of letters. I grew up at a time when the beautiful art of letter writing was still alive and well. Apart from face to face communication, letter writing was perhaps the second most prevalent mode of communication between people and organisations'
'Letter writing was among the first kinds of essays we learnt to compose in elementary school. In secondary school, we improved on our letter writing skills, including the scribing of highfalutin love notes. We also began to post letters to pen pals, friends and relatives in distant places. Today, I continue to have a deep fascination for letter'.
Penpushing further reports that Mojeed who is the President International Press Institute(IPI), Nigeria disclosed that apart from a huge appetite for writing letters, he also enjoy reading those written by others, adding that over years he has come to believe that letters offer a richer, more accurate and intensely satisfying way of getting to know a person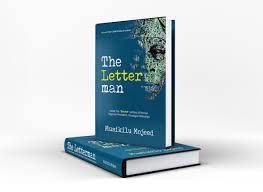 The author said he made several other research visits to the library, even after it opened to the public on March 4, 2017, and also encountered a number of intriguing letters of Obasanjo from other sources, including archives, books and online database.
'I came to the conclusion that these documents offer a world of insights which required to be carefully curated as an historical chronicle, for more comprehensive and balanced view of the Obasanjo persona, explain that this has been the reason for writing this book', the author emphasized
FOOTNOTE: You want to share story with us? You want to advertise with us? You need publicity for product, or service, or   event? Contact us on WhatsApp +2348073463653 or email [email protected]