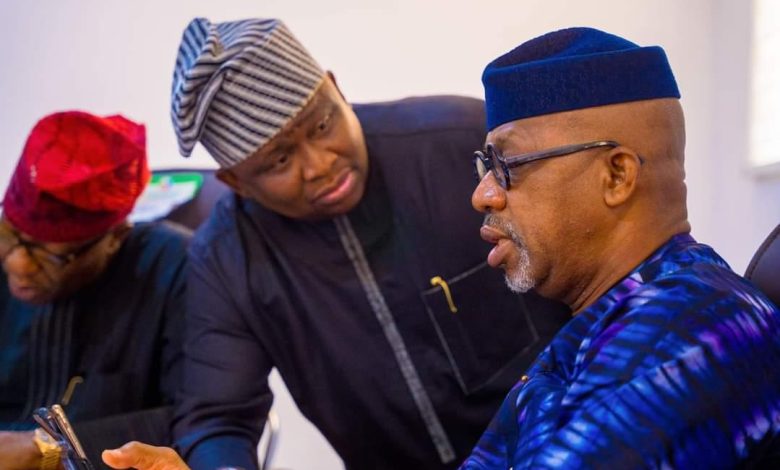 Opinion
O'lule, 0gun'23 and Emilokan: The APC advantage
By: Baaroyin Kayode Odunaro
A while back I wrote of the development of Ogun State chapter of All Progressives Congress, APC having a preponderant of powerful political actors within its fold following the then decamping of Otunba Gbenga Daniel, OGD, from Peoples Democratic Party, PDP. It was such that in addition to the incumbent governor, Prince Dapo Abiodun, the ruling party now have in its folds all living former elected governors of the state namely, Chief Olusegun Osoba, Senator Ibikunle Amosun are in the same political party.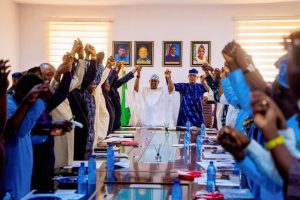 In the extant analysis of the political landscape of Ogun State that I concluded makes APC the most formidable political agglomeration in Ogun State, I had pointed out that the party was equally blessed with two former deputy governors namely Senator Gbenga Kaka, Prince Segun Adesegun, with the different "political structures" controlled by these political gladiators, I tentatively counselled the opposition parties in the state, particularly the major factionalized PDP, to forget getting to Oke-Mosan in 2023 with the only proviso being the ability of the incumbent governor, Prince Abiodun's management of the disparate power brokers in the party. This conclusion was reinforced by the push of Senator Solomon Adeola aka Yayi whose entrance into Ogun State politics as an APC member has created a major stir from his truncated ambition for governorship to now aggressive push for Ogun West Senatorial seat.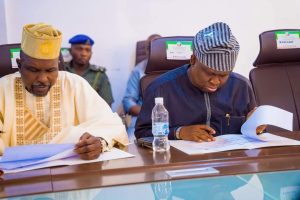 Shortly after my position came the political primaries of various parties and the Osun State Election. The primaries threw up a lot of new political vocabularies that gained national, if not international currency particularly the push of Asiwaju Bola Tinubu to win the APC presidential primary. Indeed, it notable and instructive that the Yoruba ethnic vocabularies came to the fore in Ogun State. The reference here is to "O' lule" and 'Emilokan' extracted from a defining speech of Asiwaju Tinubu. One need not dwell on the political connotations of these concepts from a renowned political strategist but suffice to say they have made waves across political and entertainment industry that only very few voting adults would ask for meanings and implications of O'Lule and Emilokan. But for our present purpose "O'Lule" gained some traction in Ogun State following the outcome of Osun State Governorship election where Governor Gboyega Oyetola of APC 'lule' to the dancer, Senator Ademola Adeleke of PDP in an election now being litigated against before a competent Election Tribunal. For some pundits, it was being bandied about that what befell Oyetola of Osun will happened in Ogun State in 2023.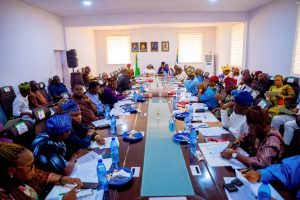 Of course, I did not believe such wishful thinking and went ahead to put pen on paper why I thing Osun State is not Ogun State and any parallel being drawn fall flats on its face on accounts of the force of peculiarities of different local politics and the various political actors at play. In the position I expressed then where I espouse the idea of " O'Lule ti" for the incumbent governor of Ogun State and APC to repudiate the comparison of Osun to Ogun State, I stated that the performance of Prince Abiodun in less than 4 years and the different political actors in his camp makes a 'Lule' only a dream for those perpetually hanging around beer parlours and hallucination from effects of alcohol and well spiced pepper soup. With the array of political actors in Ogun APC, the performance of the incumbent governor from objective assessment and not some self- interested positions, it will amount to a David killing a Goliath, for any opposition, particularly the factionalized and litigatious PDP to wrestle power from APC all things considered. Even with the public statement of a major APC political actor, in the person of Senator Amosun against the second term ambition of Prince Abiodun as governor, the calculations remain favorable for Prince Abiodun and APC in 2023.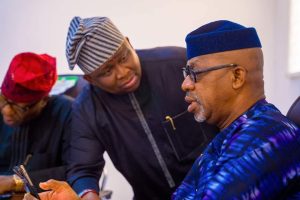 So far but for the unfathomable and indeed yet to be properly explained anger of Senator Amosun against Prince Abiodun, the incumbent governor seems to have adroitly managed to keep the APC coalition of major political actors intact with tickets for aspirants and appointments for many aggrieved political players. And more importantly, Senator Adeola, the grassroot political player with committed supporters across Ogun State is now a first eleven player with his ticket as the APC senatorial candidate for Ogun West. If we add the 'Emilokan' factor in the South West geo-political zone to the calculations, one would gladly agree with the comical twist of Prince Dapo to opponents that Oke- mosan is not a "beer parlour" but the seat of power that can only be access by a certain kind of person in line with "Ogun Standard".
As we move into full campaign for elections in Ogun State, I would gladly wager on the side of APC to take the crown in all elections in the state. From all indications, Prince Abiodun is doing all the needful to ensure all APC candidates win across board. I see him succeeding with the like of Asiwaju Tinubu, Otunba Daniel, Senator Adeola, Alhaji Shuaib Salisu, Prince Gboyega Isiaka GNI, Hon. Abiodun Akinlade, Hon Afolabi Afuape, Hon. Olumide Osoba, Hon. Tunji Akinosi among others on ballot for APC. The disparate opposition, some still bogged down in intractable litigation,  can only make a second -best choice in 2023. The die is cast.
Chief Kayode Odunaro  (Baaroyin of Imala Kingdom  and Majeobaje of Olu Ilaro )
FOOTNOTE: You want to share story with us? You want to advertise with us? You need publicity for product, or service, or   event? Contact us on WhatsApp +2348073463653 or email [email protected]