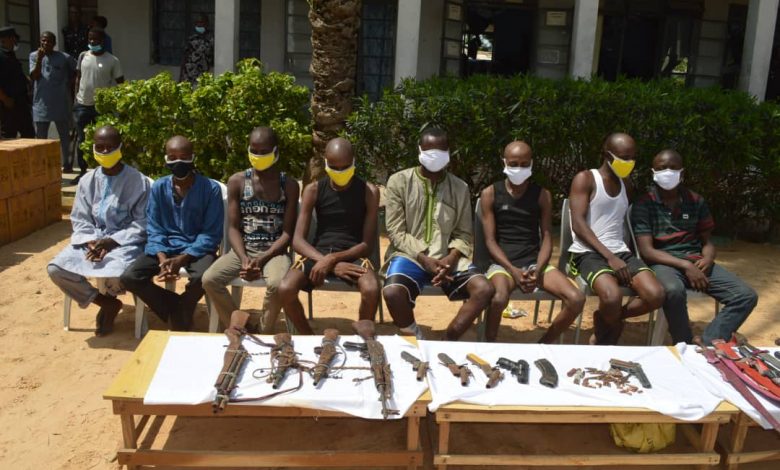 Crime
Kano state police command arrests 259 suspects, recovers stolen goods worth millions of naira within six weeks
The Kano State Police Command has arrested 259 suspects for various criminal offences under six weeks, within and environs of the state, which covers period between July 23 and September 8, 2020
Penpushing reports that, the Commissioner of Police, Habu Sani made this known  at the Command Headquarters Bompai Kano as update  on the recent breakthroughs and achievements recorded by the command in fighting all forms of crimes and criminality in State.
The police boss pointed out that, with sustained Puff-Adder Operations, Community Policing engagements and other crime fighting strategies, the command has with vigorous vigour continued to execute its policing mandate.
'Consequently, the command within the last six (6) weeks, i.e. from 23rd July, 2020 to 8th September, 2020 arrested Two Hundred and Fifty Nine (259) suspects for various crimes committed within and outside the State', he said .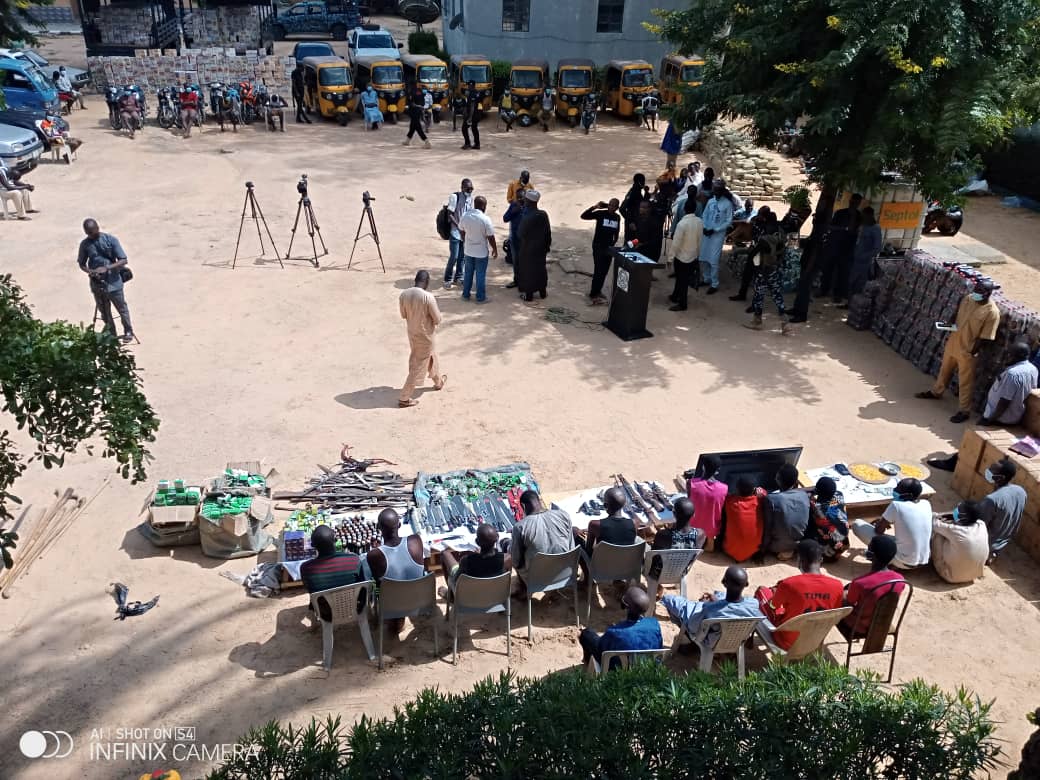 Penpushing further reports that, the commissioner gave  summary of major achievements recorded as include; 45 Armed Robbery suspects and 8 kidnapping suspects,14 motor vehicle thieves, 7 tricycle thieves and  14 motorcycle thieves, 8 drug dealers.28 fraudsters and 146 thugs, known as Yan-Daba.
The commissioner disclosed rescue of some victims which are; 4 victims of solitary confinement,4) kidnapping victims and 1 abduction victim, adding that recoveries include;.10 rifles comprising 1 AK-47 rifle, 2 English Pistols, 4 locally made guns, 3 locally made pistols and 79 live ammunition and cartridges.
Penpushing reports that other items recovered are 13 motor vehicles, 8 tricycles, 9 motorcycles, 914 parcels of dried leaves suspected to be Indian Hemp weighing 548.4Kg and valued N4, 570,000.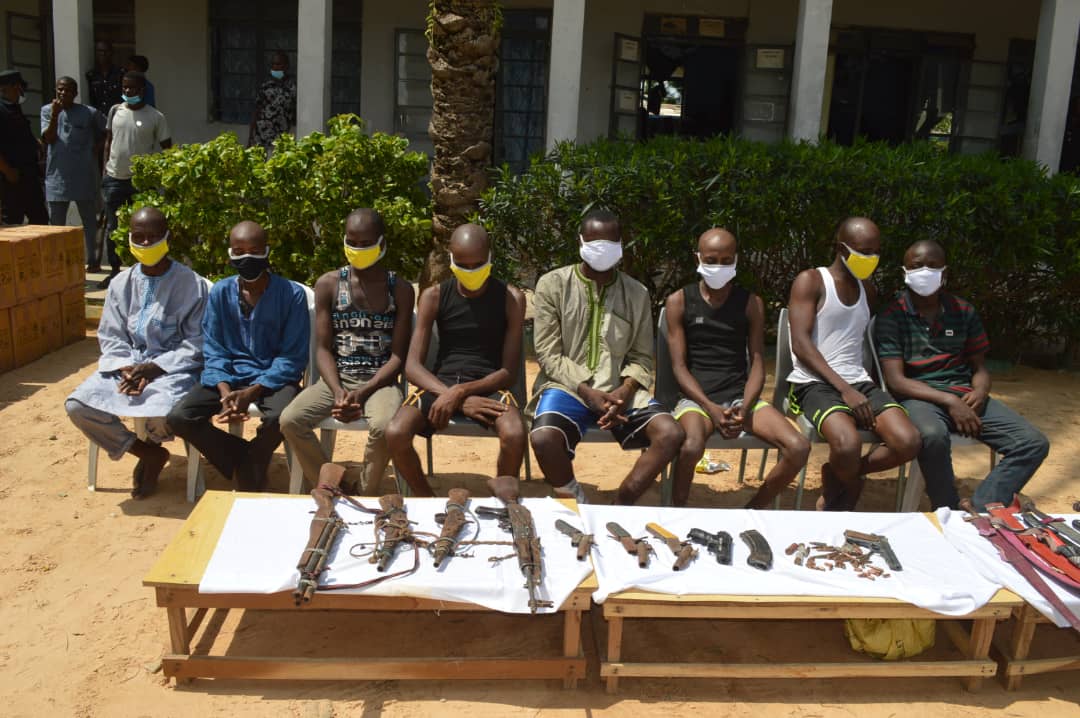 The exhibits also include; 3 jerry cans containing 25 litres each of liquid substance suspected to be suck and die, 4 cartons of rubber solution, 200 cartons of suspected fake COLDCAP drugs without NAFDAC number valued N4, 000,000.00,150 cartons of expired Coca Cola drinks valued N150, 000, 82 bottles of codeine syrup valued N123, 000.00, 84 assorted knives used by thugs, 73 GSM Handsets, 1 Point of Sale (POS) machine, 985 used MTN SIM Cards.
Penpushing further reports that, other recoveries are. 46,  9-mobile used SIM Cards  used Airtel SIM Cards,7 different ATM cards, 1 Plasma TV Hisense Model valuedN90,000.00,1, Laptop HP Model G7 valued N120,000.00), 1 iphone 11 valued N350,000.00 and an 6x valued N85,000.00.
The exhibits also include; 1,958 cartons of Dangote Branded Indomie Noodles meant for Benue State Palliative tagged CA-COVID-19 valued N4, 111,800 recovered out of 3,850 cartons diverted and sold out.