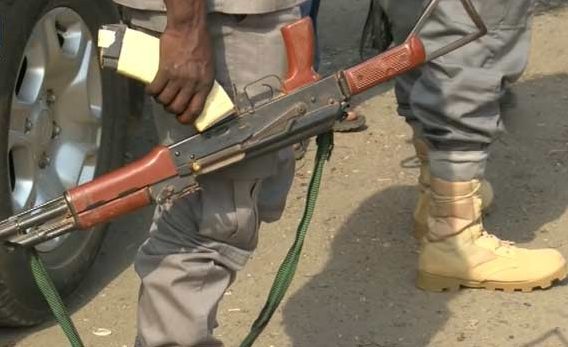 Crime
Anti-Smuggling operations: Customs' officers' stray bullets allegedly hit two artisans in Ogun State
The was pandemonium at  Oja-Odan in the Yewa-South Local Government  Area of Ogun State on Saturday, when stray bullets allegedly fired by officials of  Nigeria Customs Service hit two  artisans .
Penpushing reports that eye witnesses accounts said, the customs officials were reported chasing smugglers when the incident happened, which resulted in the victims sustaining gunshots wound, adding that one of the victims identified as Idowu Mose was in his shop when the stray bullet hits him.
The accounts also have it that, the victims were later rushed to the hospital, where they were receiving treatment as at the time of filing this report, while the source said Moses  was  the chairman of Nigerian Association of Panel Beaters , Oja Odan branch.
"Moses was in the shop with another victim whose identity could not be ascertained before the stray bullets fired  by  custom Officers hit them . Moses was in critical condition now in hospital;, the eyewitness claimed.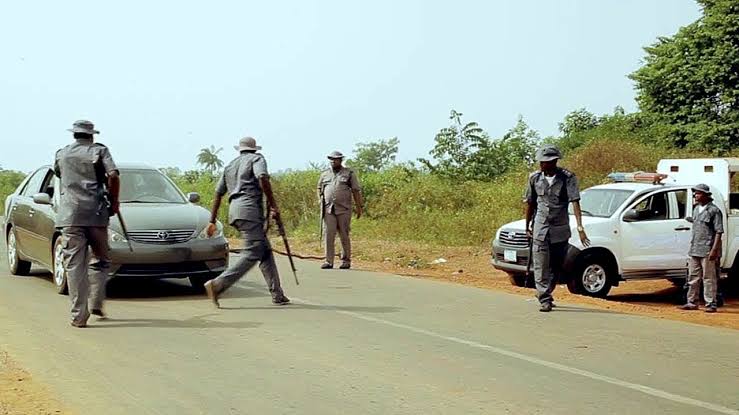 Penpushing further reports that, the Public Relations Officer of Nigeria Customs Service(NCS) ,Ogun state command 2, Segun Alamede  when contacted said he was yet to get any information in regards the alleged incident.
The customs spokesman declared that, the alleged officials were not on his team, stating that, "they are not  my men . Oja-Odan is not Ogun 2, You are speaking with PRO Ogun 2.  I will have to direct you to the PRO, Ogun 1 whose  contact I don't have .The information is  not clear to me ,I wouldn't  like to say what I am not sure of' .
"I am not aware of the situation you are talking about. I don't know the men and if  there is a situation like that I would have been contacted,  I  don't know about the information,  I don't know which of the  men. Oja-Odan is not under Abeokuta directly, but, of course is still the same Nigeria Customs Service, that is why I have to speak like this ", he said