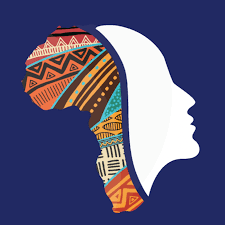 Opinion
For the records: Speech delivered by President Leading Women of Africa Group Madelein Mkunu at symposium and award ceremony held on Saturday November 18,2023 in Johannesburg, South Africa
Her Excellency, H.E. Fatoumata Jahumpa Ceesay, Ambassador Extraordinary and Plenipotentiary to South Africa and SADC H.E Mrs. Gwen Mahlangu-Nkabinde, Former Speaker, SA Parliament Dr. Pali Lehohla, Director of Economic Modelling Academy (EMA), Former Statistician-General of SA
Distinguished speakers and delegates,
Ladies and gentlemen,
All protocols observed!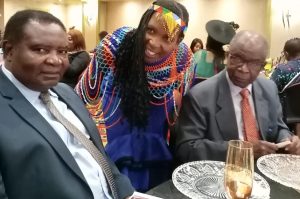 I would like to thank you for honoring our invitation to be part of this historic moment when Africa is determined to rewrite her own story. And I want to be part of this new narrative. Hence the title of my welcome remark is:
 I HAVE A DREAM
This dream is wrapped in the company I lead: Leading Women of Africa which is Pan African women-led social enterprise with a dual mission of facilitating trade and investment opportunities while promoting entrepreneurship and the female leadership in Africa. LWA key mandate is to contribute in the socio- economic sustainability through promotion of entrepreneurship and the African regional integration agenda.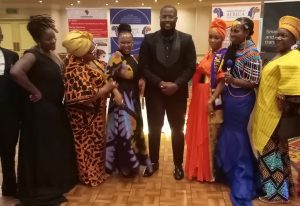 Talking about the Socio-economic sustainability of our continent, we have come to believe that for Africans to realise the AFRICA THEY WANT, 4 things need to happen:
The African regional integration: meaning African countries need to integrate to each other, share strategy, knowledge & skills, share economic opportunities and most importantly African countries need to do business with each other, trade with each other. This is la raison d'etre of Africa Partnership for Growth Symposium.
Increase the percentage of women in decision making position: Africa will not move forward if more than half of the population is not effectively contributing in the development plans. On this, we have a LWA Leadership Institute that provide training programmes tailored to African unique challenges. Some courses we offer include: Women's leadership.
Raise more African visionary leaders who are intentional about the future if this continent in order to be able to compete in the global economy – Africa deserves true leaders – Here we do not run any project, because, we intentionally chosen to operate in the private sector and not in political sphere.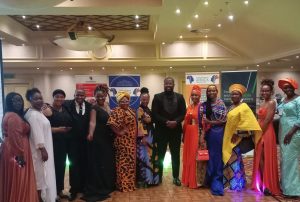 Efficient management of African resources: African needs true custodians of its resources. Here we have started a series of workshop on: AfricaDoing Business in the new configuration, which was launched on 11th October, on the International Trade Council platform (I recommend you watch). And these series will continue, which the next discussion taking place today.
Yes, we are a women-led company with a pan-African, socio-economic vision. We intentionally chose to operate as a business and not only as an NPO because we have realised that the AID (donations, …) will never build this continent.
Billions of Dollars in AIDS have been flowing in Africa since the 60's , as we ca see, these funds could not contribute in the socio-economic development of this continent. What will change this continent for better is JOB CREATION, Empowerment of Youth and Women as well a conducive environment when all Africans can thrive.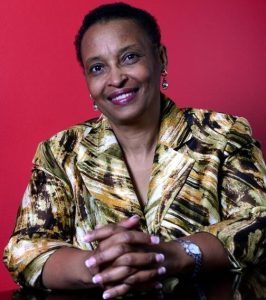 If you believe in my DREAM, join us on this journey as we want to become an impactful key development partner positively contributing in the socioeconomic development of the continent.
Finally, I would like to thanks those who have understood our mandate and who been encouraging us along the way, some of these individuals are present in this room: Mrs Gwen, has been following us…and even some times attending our training programmes…
H.E Ceesay…day and night…motivating us to move forward… LWA is not just for women, in fact, as is often said: Behind every powerful man, stands a powerful woman, it is true on the opposite side too: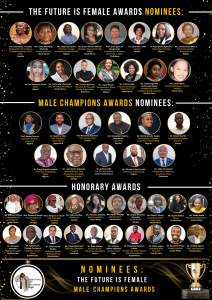 Behind Leading Women of Africa, stand Powerful visionary men like: Mr. own husband Mr. John, Dr Pali, Mr Djedji and many more around the world include my very own special father who adopted me in Leadership, the Late 1st President of Zambia, Dr Kenneth Kaunda whom I continue to honor and pay my respects for all he has invested in me during his life time.
Finally, I would like to thank my team who has been holding me through thick and thin but most of the times, it was THIN, limited resources, but who have believe in this DREAM. I here think of: Amanda Mwaka, Makwake Mtsweni, Claire McGuiness, Farrana Kader, Germaine Kanko from Burkina Faso and many other across the continent who been tirelessly working with LWA at different capacities.
I declare that APG 2023 will yield tangible results and thank you for your attention
Madelein Mkunu is President Leading Women of Africa Group
FOOTNOTE: You want to share story with us? You want to advertise with us? You need publicity for product, or service, or   event? Contact us on WhatsApp +2348073463653 or email [email protected]