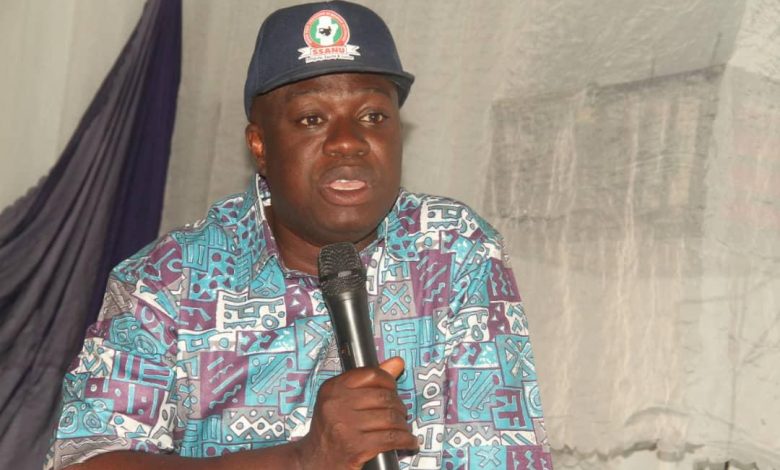 Opinion
For the record: Proscription or dialogue; a de ja vu to a climate of anomie
Being text of a press statement by the western zone of the senior staff association of Nigerian Universities on that purported proscription of staff unions by the Governing Council of Ekiti State University, today 26th April 2021 at the University of Ibadan
On Saturday, 24th April 2021, the world woke up to the rude announcement conveyed on social media pages and later in credible newspapers that the Governing Council of the Ekiti State University had proscribed staff unions- the Academic Staff Union of Universities (ASUU), the Senior Staff Association of Nigerian Universities (SSANU), the National Association of Academic Technologists (NAAT) and the Non Academic Staff Union of Educational and Associated Institutions (NASU) in that University.
The announcement was a throwback and a jolt to the wicked days of yore, when with their dictatorial jackboots, military governments had announced through decrees and by fiat, proscriptions of Trade unions, seizures of their properties and detention or imprisonment of union leaders. If not coming in the later part of April, one would have gotten the impression that the announcement was an April fool prank by an insensitive and misguided social media miscreant whose aim was to set our adrenalines pumping and our blood pressures jumping. Alas, this is no prank but a sad reality of the lawlessness, impunity and the banana republic which Ekiti state, nay, the Nigerian state has become in recent times.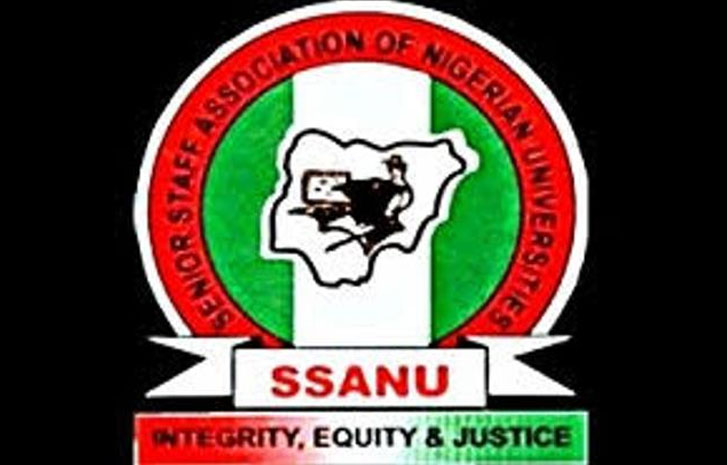 Coming on the heels of the impunity perpetrated by Governor Seyi Makinde of Oyo state a few days ago in the unilateral removal of Professor Micheal Ologunde, Vice- Chancellor of Ladoke Akintola University Ogbomosho without recourse to the legitimate organs of the university vested with such powers, the announcement of the purported proscription of trade unions in Ekiti state is one impunity too many and has called for this reaction by the Western Zone of the Senior Staff Association of Nigerian Universities (SSANU).
In reaction to legitimate demands of workers over matters of their welfare and in their rights as Nigerians, we have witnessed our Governments wielding the big axe, and taking on leviathan powers they do not have by law. While in Oyo state, the Governor even though he is the Visitor to the University, does not have powers to remove a Vice- Chancellor, in Ekiti state, neither the Governor nor the Governing Council of any Institution have powers to proscribe any trade unions.
The basis of the proscription by the Governing Council of Ekiti State University was allegedly as a "result of the continuous disruption of lawful activities on campus which have endangered lives and properties in the last one week by members of the four staff unions". This basis as reason for proscription is in itself spurious and a blatant misrepresentation of the realities on the ground. There is no doubt that the unions had embarked on series of protests which are their legitimate rights as workers, alleging that their activities endangered lives and properties is a great disservice to the calibre of teachers, professionals and other cadres who work in the University. We see it as an attempt to give a dog a bad name, hoodwink the public and distract from the substantive issues that led to the protests. What are these issues?
*The irregular disengagement of over one thousand staff in December 2019.Unpaid salaries of staff for five months in 2018. Non remittance of deductions to Pension Fund Administrators totalling 24 months. Non remittance of Cooperative deductions for over fourteen months scattered through 2018 to 2020. Non payment of Earned Allowances since 2016 till date
*Release of separate funding for College of Medicine. Non remittance of Tax deductions, the implication of which is that staff would have to pay another payment whenever they are in need of tax clearance certificates.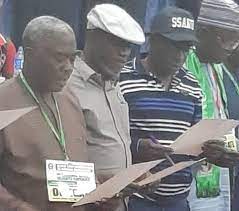 You will agree with me that all the issues raised leading to agitations by the workers through their unions are justified while items 3, 4 and 7 even border on criminality and fraud on the parts of the administration and employers of these workers. Pray, what is the fate of a worker after retirement when his pension deductions are not remitted as due to the Pension Fund Administrators? Is it not an illegality for employers not to remit tax deductions? What do we say about Cooperative deductions which have not been remitted for many months? Rather than address their culpability, the Council of the University has embarked on a wild goose chase and an ill venture which bodes no good to the University by attempting to clamp down on the only medium through which the workers can find expression- their unions.
By assuming to themselves powers they do not have, the Governing Council of Ekiti State University has goofed big time. Under the Nigerian law, labour and regulation of Trade Unions are on the exclusive list and not within the purview of state governments, so therefore, a State Governor will clearly be acting ultra vires his power to proclaim the proscription of any trade union whatsoever. This is to talk less of a Governing Council which represents the State Government as employer of workers in the Institution. Therefore what a State Government has no power to do cannot be delegated to a body under the State Government to so do.
Going further, the fact that the regulation of trade unions falls under the exclusive list does not give even the Federal Government the power to proscribe any trade union. The essence of distribution of powers into Exclusive and Concurrent, is basically to know who has the power to make laws with respect to certain matters and nothing more. Constitutionally, Section 40 gives citizens the right to form an association and the existence of trade unions is within the umbrella of the Constitution. Therefore, it is a constitutional right to form a trade union and no government, either Federal or State has power to proclaim, outlaw or proscribe it away. Trade unions are registered by the Registrar of Trade Unions. Therefore, only the Registrar of Trade Unions can deregister a union where it is considered that such union is no longer acting within the stipulated objectives for which it was registered. We are no longer in a military regime where the rights to freedom of association were trampled on. We are now in a democratic system where rule of law must be obeyed. Consequently therefore, proscription of a trade union by either a State or Federal Government is ultra vires of the constitutional right to freedom of association.
That such major blunder could take place on a Council chaired by Professor Tale Omole is not surprising, given his antecedents at Obafemi Awolowo University where he was a colossal failure as Vice- Chancellor with his notoriety for vindictiveness and hounding of union leaders well documented. That this could happen under the watch of a State Governor with the antecedents and credentials of Dr. John Kayode Fayemi is what shocks us. Speaking for the Western Zone of the Senior Staff Association of Nigerian Universities, our embarrassment knows no bounds that trade unions are being proscribed in a university under the watch of an activist who at a time, joined forces with other patriotic Nigerians, the NADECO and trade unions and groups, including the umbrella body and labour centre, the Nigeria Labour Congress to fight the repressive military governments of the 1990s. I am personally disturbed because as Chairman of the Senior Staff Association of Nigerian Universities, Federal University of Agriculture, Abeokuta, on Wednesday, 19th October 2011, Governor Fayemi was honoured under my watch for his struggles in actualizing democracy in Nigeria. Given his records and our belief that Dr. Fayemi still has a bright future ahead of him in the Nigerian political space, we are led to believe that he is not yet aware of the undemocratic, draconian illegalities being perpetrated in the flagship University of Ekiti State. We shall not be led to believe that saying that power corrupts even the best of men and Dr. Fayemi has been so negatively transformed by the evil trappings and shackles of power. We are sure that if Governor Fayemi was aware, he would immediately direct a rebuttal of such embarrassingly anti-democratic tendency.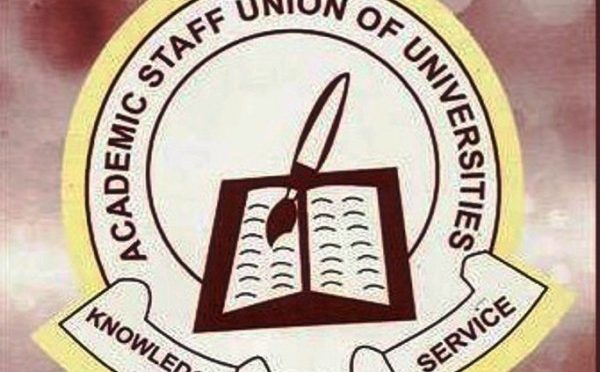 Based on the foregoing, the Western Zone of the Senior Staff Association of Nigerian Universities hereby state and demand as follows:
*That the purported proscription of Trade Unions by the Governing Council of Ekiti State University is an April fool prank being circulated too late in the month of April.
*That the Senior Staff Association of Nigerian Universities (SSANU) rejects this illegality and announces that it runs ultra vires, null and void.
*Members of SSANU in Ekiti State University should continue to abide by the instructions of their Branch leadership and ignore any attempts by despots and tyrants to turn them to slaves in their own homelands.
*The National and Zonal bodies of SSANU stand solidly and in solidarity with our Comrades in Ekiti State University irrespective of union affiliation and shall explore all means to reverse this draconian stance of the Governing Council of Ekiti State University.
*That the Governor of Ekiti State and Visitor to Ekiti State University, John Kayode Fayemi must immediately intervene in this matter by removing the Tale Omole Governing Council to allow for more credible and democratic individuals to run the affairs of the University.
*That the real issues which led to the crisis, the irregular dismissal of over one thousand staff; the non payment of five months' salaries in 2018; non remittance of Pension deductions; non remittance of tax deductions; non payment of Earned Allowances since 2016 till date, be addressed instead of chasing shadows and distracting the unions with a purported proscription that holds no water.
*That the Ekiti state Government must embrace dialogue, negotiations and constructive engagement in resolving the above enumerated issues instead of going ahead with the kamikaze approach it has adopted because we can assure you that this approach will only blow up in the Government's face if it goes ahead.
We end this statement by quoting from the statement and text of an address by Professor Wole Soyinka on July 24, 1988 which he titled, "Proscription or Dialogue" coming on the heels of a similar action by the ignominious rule of the Babangida tyrant – "…………..Is it (Government) absolutely bent on proscription? Or can it yet try other and more rational options? One such option is dialogue. I suggest that there is no other route, from this moment of declared national crisis, than for the Government to embark on the path of dialogue……..It must pull back some distance, and take stock. There are pressing issues now being debated on street corners. They need to be aired on national platforms by the accredited representatives of the productive organisations off the society. The trade unions, to be specific, the staff unions of higher institutions and others……….The Government is gradually shooting itself in the foot. An atmosphere of fear is replacing what was once openness……….This situation can no longer be tolerated…………..These grievances will be given voice one way or the other. It will be up to this regime to decide whether or not to channel them into an open forum of national dialogue………."
God bless SSANU. God bless Ekiti State University. God bless Nigeria
Comrade Abdussobur Olayiwola Salaam
National Vice- President
Senior Staff Association of Nigerian Universities (SSANU)
26th April 2021
 FOOTNOTE: You want to share story with us? You want to advertise with us? You need publicity/live coverage for product, service, or   event? Contact us on WhatsApp +2348073463653 or email [email protected]