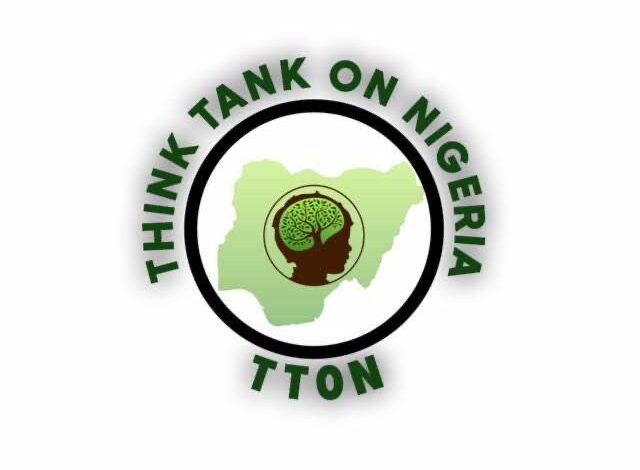 Opinion
For the records: communique issued by "Think Tank on Nigeria", an online policy advocacy platform on November 10, 2022
SUBJECT: Nigeria's informal sector: the journey so far and the way forward.
PREAMBLE
Think Tank On Nigeria organization is a policy advocacy platform with 254 members of various professions, drawn from the geo-political zones of Nigeria, charged with discussing Nigerian politics, as well as analyzing political candidates and policies. The goal is to proffer solutions to policies and developmental challenges the country might be faced with, through rich contributions of expertise in different fields, which could be converted to veritable actions if adopted, to bring needed positive changes.
The Discussion
This discussion which was moderated by the Convener, Engr. Dideolu Falobi, examined the formal and informal sectors of the Nigerian economy as being veritable tools through which Nigeria's tax income could be maximized, if judiciously harnessed and prudently managed.
The deliberation answered the following questions:
1) Who are those in the informal sector?
2) How do you measure their contributions to the economy?
3) How do you harness their potentials?
4) How do you bring them into the tax net?
EMPLOYMENT DISTRIBUTION
The Punch newspaper recently reported The World Bank as stating that 80.4 percent of Nigeria's employments are in the informal sector. According to the report, the informal sector of an advanced economy accounts for one-third of the national GDP, but more than two-thirds of employment in developing and emerging economies.
According to the report, the distribution of employment in Nigeria is 80.4 percent engaged in the informal sector, 10 percent in the formal sector, and 9.6 percent in households. A total of 78.8 percent of men are in the informal sector, against 12.9 percent in the formal sector, and 8.3 percent in households. As for women, 82.1 percent are in the informal sector, 6.9 percent in the formal sector, while 11 percent are in households.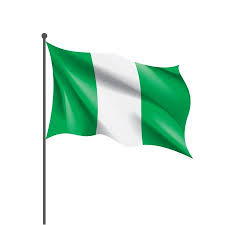 OBSERVATIONS
Participants observed as follows:
1) The informal sector
1.1. The informal sector includes casual day labourers, domestic workers, industrial workers, undeclared workers, and part-time or temporary workers without secure contracts, worker benefits, or social protection.
1.2. The sector consists of all businesses that do not come under government regulation. These include, all forms of petty trade, artisan work, sales, and supply of goods and services. The big traders at Alaba, Mile 12 and Lagos Island markets, for instance, are operating in the informal sector. Most small shop owners are also in the informal sector. So are those in the food chain industries: pepper, yam, fruits, and vegetable sellers. The informal sector also includes the transportation and construction industries.
2) Developing the Informal Sector
2.1. The process of evolving from an informal to a formal sector of any economy is gradual. Even the economy of the USA still has an informal sector, although this is small. In Nigeria, there are records of well-documented but poorly implemented policies intended to drive the economy from the informal to the formal sector.
2.2. Government at various strata should provide incentives to encourage those in the informal sector to belong to associations of their business fields, from where the various inducements can be distributed.
2.3. Data plays a significant role in the development of a formal sector. However, Nigeria is data-challenged, simply because government has not fully accepted the fact that the collation, analysis, interpretation, management, and application of data, drives business at every level in all countries. Data reveals the depth of the resources and potentials of a country's viabilities. Nigeria does not deploy data-driven strategies and policies, which is why we are constantly struggling with national resources and their potentials.
2.4. Government should leverage on the oversight functions of associations, to collect and collate data through appointed government officials, who will relate with the executives of these associations. This channel can then be used to ameliorate their needs, and also bring them into the tax net of the government.
KEY RESOLUTIONS/CONSENSUS/OUTCOME
Business Names:
1.1. The contributions of the informal sector in Nigeria today are great. Yet the sector needs to be greatly encouraged. For example, business name registration should adopt a free-of-charge policy for farmers, traders, and artisans.  Such a policy should make it possible for the name to be used to open a bank account without stress.
1.2. Tax waiver from the government for two years should be introduced, with a condition that business names will be expunged from the national database if the owners fail to pay taxes after two years. This will help to generate more taxes and further capture the contributions of the informal sector to the economy.
Education: There is need to train and educate people in this sector on new and better skills which will increase their production. For example, universities could develop a curriculum for a degree on Economic Cooperative. Some universities currently offer a degree course in Agricultural Cooperative, but there is need to cover the educational gap in the whole informal sector. At the grassroots level, skill acquisition training can be organized regularly.
Transportation: As of today, local transporters are duly registered with their association. They pay loading fee per trip. Some other collections are made at various bus stops on daily basis. Formalizing this area will increase tax income for government.
Trade Associations: Everyone who sells in markets is duly registered with their trade associations. The tomato sellers and rice sellers all have associations. No one can just enter the market, rent a shop and start selling without aligning with one trade association or the other. Local government officers issue tickets regularly even in rural areas. The same thing goes for other artisans. Government agencies therefore need to leverage on the activities of trade associations to collect the data and calculate the contributions of these various sectors to the national economy.
Consultancy Services and Data Gathering:
5.1. There is need to deploy consultancy services to drive data gathering. It is exciting that technology has made this easier. Basic data, such as location, name, trade/vocation can now be gathered via USSD and further data requirements can be acquired by other resources, including field staff, through the use of technology. However, the framework of a consultancy service should be designed in such a way that their medium and long-term plan could be to continuously gather data on a progressive basis.
5.2. Data gathering is tedious and resource-driven, in terms of time and personnel, but can be successfully achieved if the right attitude, commitment, and technology is adopted. It helps to know that most artisans in the informal sector are registered in Associations or Cooperatives in the states. Lagos, for instance, has LASCOFED, the umbrella body that has over 16,000 cooperative societies, supported by 24 local offices of the Ministry of Commerce, Industry & Cooperatives. The actual data gathering itself will take the form of:
a) Fieldwork using IPADS etc, to collect real-time data.
b) Use of forms where possible.
c) Regular meetings and community engagements to update information.
d) Training and retraining of field officers.
 BENEFITS OF BEING MOVED FROM THE INFORMAL TO THE FORMAL SECTOR FOR THE INDIVIDUAL
a) Greater access to government services.
b) Pension scheme benefits.
c) Greater access to medical services.
d) Job security.
e) Greater access to life insurance.
f) Increase individual productivity, leading to increased income and better welfare.
g) Access to finance to expand businesses.
h) Access to the latest technology in their business sector.
i) Legal recognition of individual businesses, services, and trade.
j) State Protection.
k) Organizational structure benefits.
l) Tax benefits/exemption.
m) Greater access to palliatives in times of economic downturn or pandemic.
n) Stronger legal protection.
o) Inclusion in a universal public directory with the benefit of wider commercial opportunities.
p) Opportunity to have a voice in policies.
q) Access to state knowledge-base and other beneficial business information.
r) Customers may be encouraged to prefer the services of providers that are included in the formal sector database for reasons of trust and transparency.
BENEFITS OF BEING MOVED FROM THE INFORMAL TO THE FORMAL SECTOR FOR THE GOVERNMENT AND THE ECONOMY.
a) Increased tax base.
b) Increased productivity leading to an increase in GDP.
c) Reduced poverty and improved general welfare.
d) Effective prioritization of the sector of the economy.
e) More revenue to government.
f) Tailored government policies and interventions for maximum impact.
g) Accurate record of unemployment figures.
h) Improved tracking and determination of "real growth" of the economy.
i) Improved well-being of the populace.
j) Job creation opportunities.
k) Areas of comparative advantage determined.
l) Optimization of infrastructural development.
m) A more resilient and sustainable economy.
n) Improved fiscal and macro-economic responses toward desired goals.
o) Effective and efficient monitoring and regulation.
ENDORSED BY:
Engr. Jones Nwadike, FNSE, KSM
Prince Folagbade Kudehinbu
Dr. Nathaniel Atansuyi, FIIM, MNCS, MCPN
Olatunji A Ope
Dr. Osoba Lawrence
Benjamin Ubido
Tunji Akingbade
Tunde Awobiyi
Engr leke Bodunrin
Sola Aina
Comrade Rotimi Benjamin.
Pastor Sunday Ojemoron Engr.
Olumide Adenekan
Joshua Oyeniran Ajewole; DPE
Berti Ozumba
Philip Adewunmi
Adepoju Akinleye
Adekitan Isaac Adeyemi MCSI
Olugbenga Ehinola
Oluwaseun Babafemi
Oni Oluwole
Ademola Obembe
Ade Ehinmowo
Engr. Ayotunde Ogunnoiki, FNSE, JP.
Engr. Kamoru Busari, FNSE
Engr. Oluwole Shodunke
Adebusuyi Tobiloba ADELEYE
Odole Bosede
Oke S. Olanrewaju
Ekun Oluseye
Engr. Adekunle Bello
Engr. Anas SULEIMAN
Sunday Toyin Abidemi
Richard Oladotun Agbaje-McThomas
Olojo Ayokunle Sunday
Jael Simon.
Engr. Oguara, Rankins
Dr Kehinde Orolu
Osikoya Ambrose Olufemi
Oladipo Olayinka
Oluwafemi Famurewa
Damisola Matti-Balogun
kunle Coker
Alhaji Ibrahim M. Magaji
Kola Adesina
Tayo Alawiye
Jessica Okoli I.
Barr. (Mrs.) Iyabo Ademola-Osinuga
Alhaji Olayemi Nasiru, FCA
Emeka Madu
Dr Dele Ogundahunsi
Tayo Magbagbeola
Rafiu Bale
Adefidipe S Adesanmi
Oluwadunsin Mobolaji Olugbenga
Komolafe IOS
Engr. Adeshina Osinloye
Engr. Segun Afolabi
Omosewa Arowolo, GMNSE
Adebayo Olutoyin Fasaanu
Engr. Dideolu Falobi,FNSE, FIoD. Convener
FOOTNOTE: You want to share story with us? You want to advertise with us? You need publicity for product, or service, or   event? Contact us on WhatsApp +2348073463653 or email [email protected]