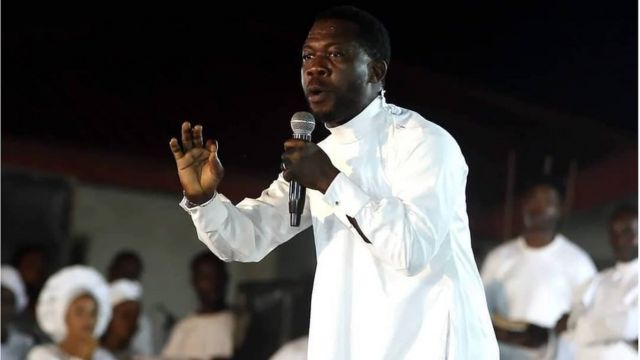 Interviews
Exclusive: My ordeal was love story gone sour and ordained, says Prophet Genesis of Celestial Church
Prophet Israel Ogundipe popularly called 'Genesis' is a famous cleric of Celestial Church of Christ(CCC), whose popularity and generosity  is believed to have landed him in trouble waters, which almost ended his career, and had a taste of imprisonment in the course of his travails, but gloriously bounced back after the ordeal, which he called a love story gone sour, but ordained
Penpushing reports that in this exclusive interview, the clergyman in his 40's and whose church parade minimum of 3,00 congregants at each service, opened up on many issues which include his background, persecution, prison experience and his plan on next level in Christendom among others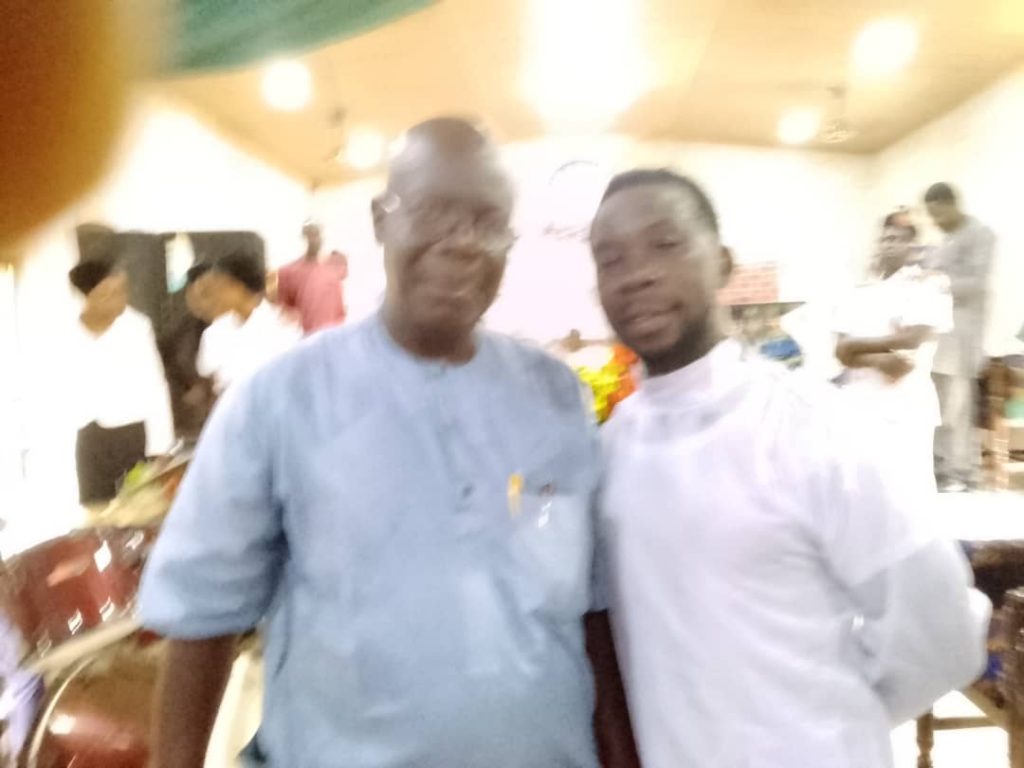 Q: What's your full name, born where and how old are you
A: I am Prophet Israel Oladele Ogundipe (JP), Born and bred in Lagos Nigeria. I am in my late
40's  A clergyman.
Q: You are from which town and state, where do you grew up, as well your background
A:  I hail from Igbore, Ogun State. I was raised in Lagos, humbly so.
Q: .Colleges attended
 A: Ebenezer Comprehensive High School, Agbado station Lagos respectively
Q:  Which is your Christian denomination from childhood, and at what stage did you become a celestian
A:  My parents are Muslim; I was named Abdul Wasiu before they converted to Christianity,
Christ  Apostolic Church.  Later to  Gospel Christ Apostolic Church. I became a Celestian by choice.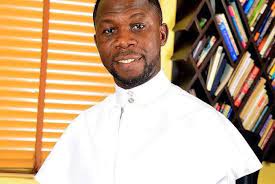 Q: What makes your Celestial Church of Christ differ from Celestial Church origin
A: Genesis GLOBAL is a Parish ably under The Celestial Church of Christ. I am a servant leader under this noble denomination. The uniqueness of GENESIS GLOBAL is in line with the tenets of Celestial with stronger push for raising Christ Ambassador as kingdom giants.
Q: At what stage do you become a prophet?
A: Prophets are ordained from the womb and mine isn't an exceptional.
Q: You are known to be gifted in prophecy, how do you attain this status
A: The gift of God is without repentance. It's a gift from Almighty Jehovah not carnal.
Q: Information has it that your church parades over 3,000 congregants at every service, what is secret behind this.
A: There is no secret to the huge congregation, His word is established and practiced to letters. Souls are adhering to God's undiluted spirit coupled with our philanthropic gift which we coveted from Jesus Christ Himself. Its  Humanity  first before Religion.
Q: .When did you start the church, how old is it and where is it located
A: The church is officially 21years old. And it is located at Duro Ishola street Dalemo Alakuko    Lagos State
Q: There is this school of thought that there was a gang up against you sometime ago which landed you in prison, can you shed more light on this your travails
A: Gang up is inevitable if you are a protocol breaker. It was a situation of a love story gone sour while I was still single. It's a case in the court of Appeal and justice will be served accordingly. The exploits of releasing inmates of close to 200 is a giant strides that shows that my ordeal was ordained.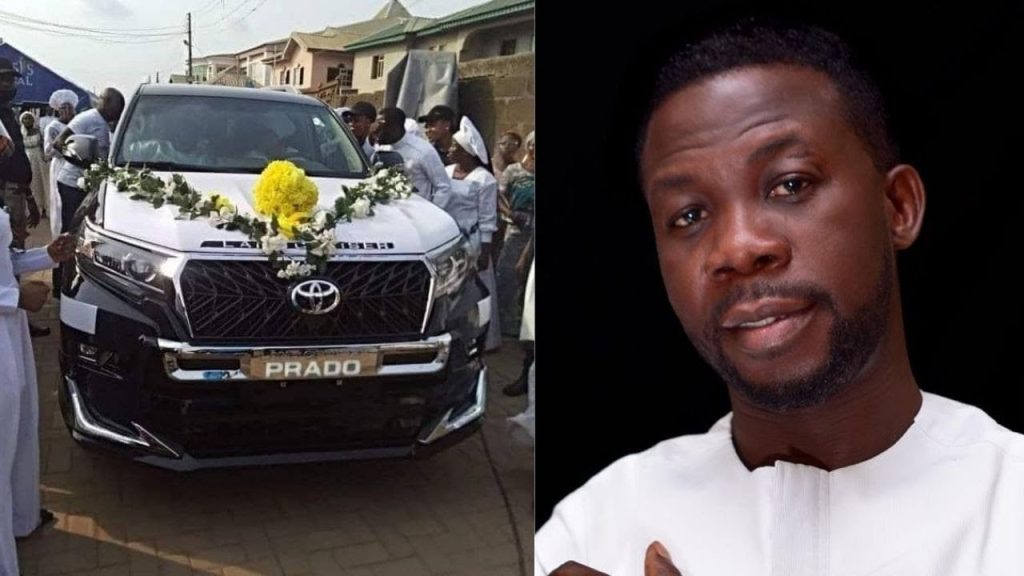 Q: How do you come about your popular appellation Genesis?
A: Its spiritually motivated, without Genesis there's no Revelation. The church is a global movement.
Q: Are you married if yes when did you get married, if no when are you planning to wed
A:  I am happily married to a spirit filled woman, Mrs Adeshola Ogundipe and my lovely children.
Q: You are also known to be a talented musician what brought the inspiration
A:  Music to me is innate for me It is all to the glory of God. I am a perfectionist and all I do, I thrive for excellence. Our God is dynamic. Ever creative so I am a chosen of His peculiarity.
Q: What is your advice for prophets and other clerics across the globe?
A: My message to Prophets all around the globe is simple…we should allow love reigns in Christendom and encourage fellowship in truth and in spirit.
Q: Where do you intend to take Christian religion to in future?
A:  Our future plans as a church is divinely directed. There is a mandate to raise end time soldiers as a dangerous soul winners, all it will take to achieve that is my pursuit.
Q" What will you like to be remember for
 A: Prophet who fulfilled his mandate as ordained by God to spread the Gospel of Christ to the most neglected and who won battles of enemies with irrevocably testimonies.
FOOTNOTE: You want to share story with us? You want to advertise with us? You need publicity for product, or service, or   event? Contact us on WhatsApp +2348073463653 or email [email protected]