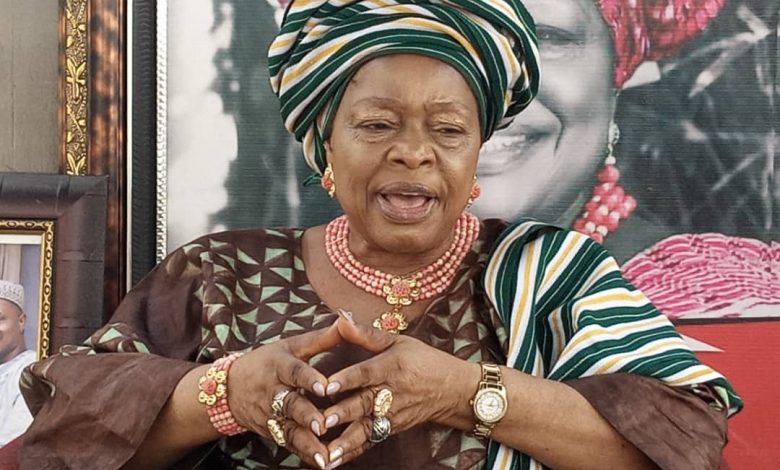 Interviews
I was not born with silver spoon, but hawks Pap to rise to stardom, Iyalode Alaba Lawson tells story of her life
Iyalode Alaba Lawson is a household name within Nigeria and outside the country who has contributed immensely to the developmental growth of various sectors. She is better described as a woman who has seen it all, and despite a number of challenges, she has been able to weather the storm and progress progressively. The Yoruba women leader in the South-West, who was recently honoured with award of 'Amazon', by a foremost Yoruba traditional ruler, Ooni of Ife, Oba Adeyeye Ogunwusi, is also journalists delight at all times. The mother of five boys, in preparatory of her 70th birthday anniversary scheduled to hold January 18, 2021 was engaged in an interview by number of journalists within and outside Ogun State, where she told the story of her life.
Penpushing media provides our readers across the globe the down –to- heart extensive interview which lasted for over one and a half hours at her palatial private residence located in Quarry road, Abeokuta, Ogun State Capital.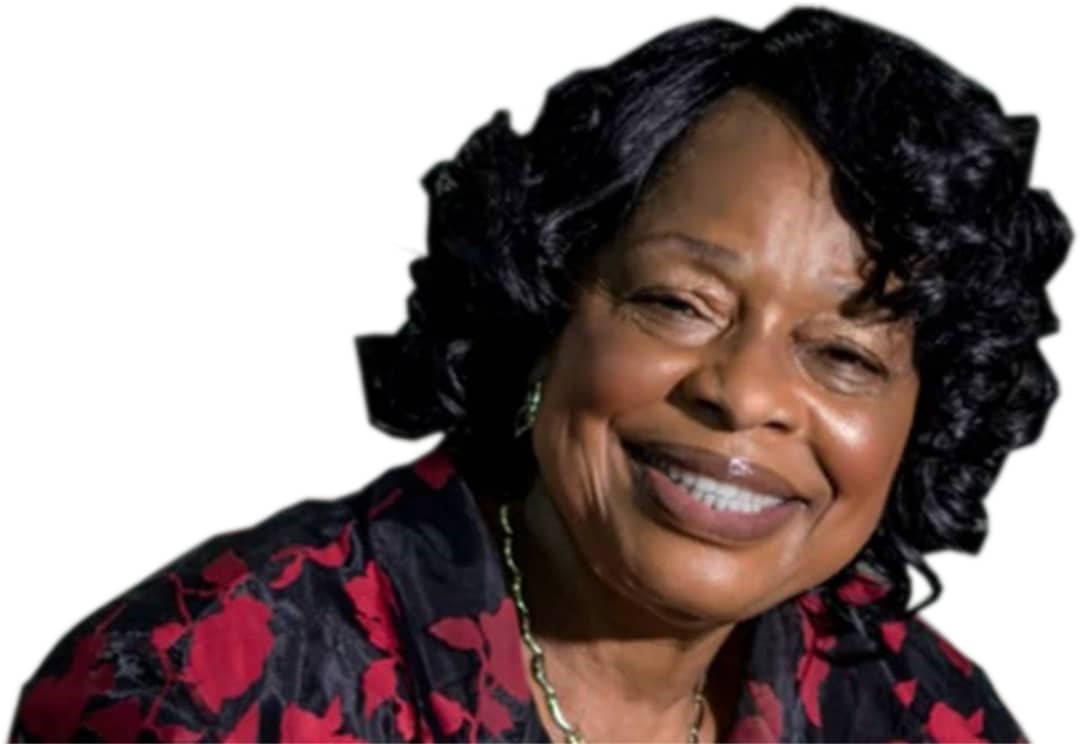 Question: Seventy years, how has it been so far, the ups and downs?
Answer: The journey so far, seventy year ago. I only want to thank my creator, Jehovah God for giving me the opportunity to reach the age of seventy. Like you rightly said, through  up and down, challenges here and there, and while you see the lifespan of people, people die so young, then why am I able to reach the age of 70 years? I can only give thanks to the creator who made it possible. That even through thick and thin, am able to weather the storm. And so, I will say it is the grace of Jehovah God and also His own way of keeping His own people. So, I will give all the credence, adoration to Him who has created me, and He has a purpose for creating all of us. So therefore, for His purpose to create me and for me to reach the age of 70 years, I think it is by His grace and nothing else. For seventy years, where do I start from? Is it when they had me as a baby? Or when I started school, or when I got married or started having children? There are so many things to thank God for. It is the goal that really matters, not even the challenges of what I have passed through .
Question: As a woman of many paths, a business magnate, academic and an entrepreneur. How has it been coping with all these, and with different kind of people in life.
Answer: Well, if you have focus in your life, that means you have a goal to reach, and that goal that you set being a business woman and entrepreneur, do you think that is possible with just my mind? No, of course! It is by the person who sent me to do that work as an entrepreneur, to be an educationist, to be a family person, and to be able to cope and weather the storm together. I will say, I cannot explain it to anybody. I cannot even explain my life to anybody, because if I start on a journey, one thing I have is that I don't have any negative in my life. There is no  NO in my dictionary! To me, all things are possible and I must go for it. And that inner being tells me that I should stop, then I refrain from it but when that inner being keep urging me to move ahead, and go for it. I will go for it and I will get it done. So how can I explain that to a human being like me? So to me, it is back to that grace and the opportunity He has given me that I have to use at the right time and make sure that what He has set me for and for that purpose, I have to do it.  So there is no  No or negative in my dictionary. This is because, I listen to my inner being a lot and that inner being that I listen to, I don't get it wrong but the moment I don't listen to that inner being, I will be wiped. So, I can't explain that to any human being
Question: You are role model to many of us, to the women folks. However, some people out there might be saying how did she get there? How can I also get there and what can I do? What would be your advice to those type of people, especially the girl child?
Answer: Well, I can say thank you for referring to me as a role model. Well, there are two sides to everything in life. Some people will be saying how did she get there , well I would say it's because they lack knowledge, but I will advise them. Like me, my youth days and growing up, I wasn't brought up with a silver spoon but by average parents in the same Abeokuta. My late father, late Pa Emmanuel Abiona Jiboku of the famous ECN, 'a.k.a Jiboku Tonatona', and my late mother, Mrs Ruth Olabisi Aina Jiboku ( good blessed memories to both of them). The way I was brought up is to be God-fearing, because everyday at home we started with prayers at 5 'o' clock. And when we were younger, I remember my father took us to a Bible School to teach us the Psalms especially, from Psalms 1 to 150. And when my father says, Psalm 121, you don't go and read Psalm 8 to him. Which means, you must know the Psalms by even the chapter and the verses? And when he says Psalm 23 verse 4, you don't read from verse 1, and you know what that means, it is the concentration to grow up as a christian child, fear of God and discipline. He taught us self discipline and manners. And these  has helped me to grow up. They don't know how Alaba Lawson got there. If I tell you all these Oke -Mosan, Olokemeji were where on Saturdays, myself and my siblings go to fetch firewood and we will sell at Isabo market, there was no Kuto market then. The first sale is what we would take as pocket money for the week. So, we would go again to sell for the one we would use at home. So, we used to go far off, so that we can get cheaper firewood, and then on coming back, we would now stay at Oke Mosan, Mamu and the other environs, in the thick bush to also fetch water. Then, my mother in the later part of her life, while we were in secondary school, she started selling pap. I was at Abeokuta Girls Grammar School. Before I leave home in the morning, I will quickly put on my uniform and still wear another cloth so my uniform wouldn't be stained to hawk pap for my mother. So, if you don't know how to get there, it is through hard work and the discipline of your parents and the way you are brought up. Parents should bring their children up. Not this time around, where everyone is looking for money! We were brought us with the fear of God, hardwork and discipline of the mind. These are all the traits that we are still using up till today. And all these led us to contentment! So, if they don't know how Alaba Lawson get there, I think I have given them a true picture of my childhood as I wasn't born with any silver spoon or any parents taking me to school with a car. So therefore, let us teach and train our children the way of the Lord, that can now led us to that goal we are looking for.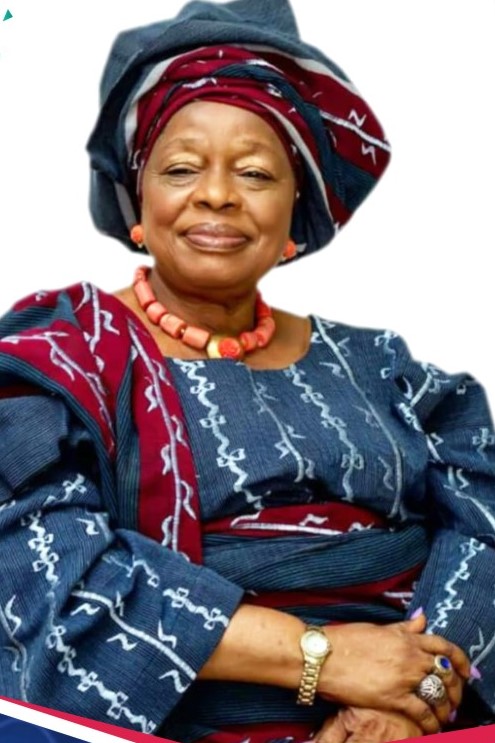 Question: Can you please tell us the build up to the birthday, with program of event. Secondly, you have been one iconic woman in not only Ogun State, but in Nigeria as a whole. So, at 70, you should be able to say one or two things about Ogun State, being your state of origin. How are things gone with the state, close to 45 years now?
Answer: Your first question is about my birthday. I have kicked the ball rolling but quietly. We thank God that though this Covid-19 pandemic. 2020 was turbulences and challenging year, but we thank God that some of us are survivors, and we are still here. We started quietly with the Leper's colony, which I have done some few things for, and we are together. And only yesterday, I hosted the market women and some organisations, to let them know that I am not leaving them behind for my 70th birthday. They are the people I have grown up with and I have loved so much, so I always look after them. We got together, and I explained to them that they would hear from the radio and some of them have even been placing advert on radio. I told them that the main event will hold on the 18th of January but I don't want them to come there and they may not be allowed to go in, so I told them that day is for other people to come and celebrate with me but to let them know that they are part and parcel of it so we had one yesterday.
So, the main event is on the 18th day of January, 2021. To God be the glory I was born on a Thursday but my 70th falls on a Monday. So, I will go to the church at OOPL for convenience, at the Glorious King Church by 11am. The most important part of the church programme is that I want to use my voice to praise Jehovah for those tiny times that I know that I would have been dead but he saved me. After that, we go inside the event center, the Marquee, for the wine and dine. While that is going on, some people wrote book about me, and a picture book where they have collected all my life in pictures, even when I was a child and there you will see that I wasn't truly born with a silver spoon. The picture book being compiled by Dimeji Kayode-Adedeji and Mrs Funke Fadugba on the instruction of Baba Obasanjo. It's a pictorial book, that you can even see what I have achieved, how I started , my parents, my siblings, my work in NACCIMA, with me receiving honors from the Federal Republic of Nigeria (MFR), and other areas of my life that you can think of. The pictorial book, notes it all. And also, the book titles 'The untold story of Iyalode Alaba Lawson', with this book, I really went down on earth with the authors(Dr Bowale and Emmanuel Ukpan). Everything you need to know about me is there. So, while we are eating and dining, the book will be launched. And then, the school children that I loved so much, which is a divine call that I started the school, they are going to give us a concert.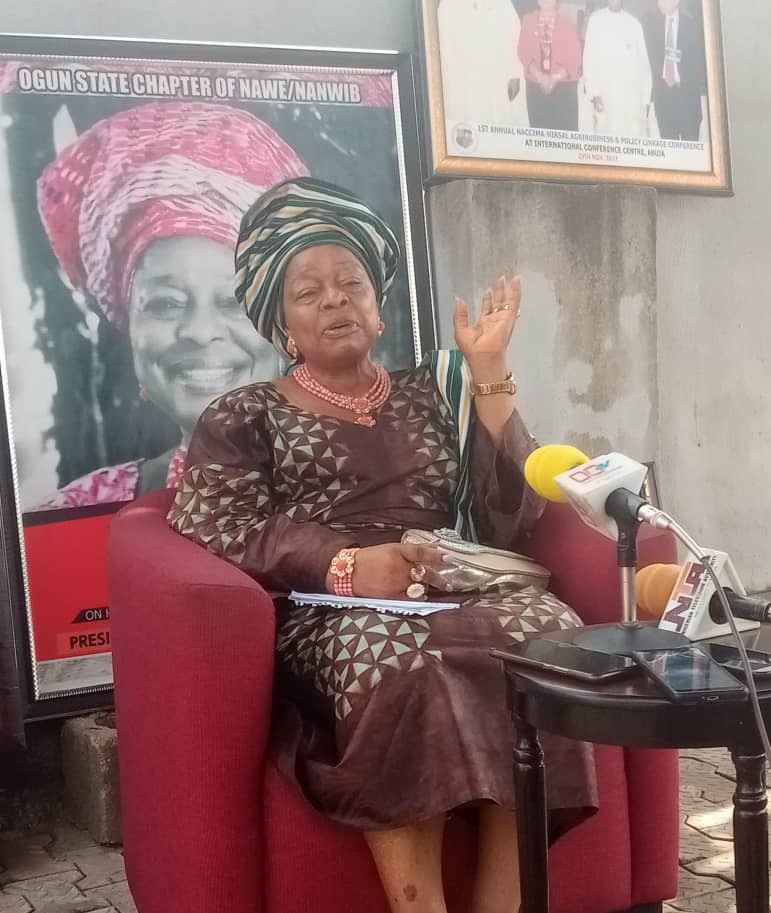 Ogun State was created from the old western region in 1976, and like I told you I was born here, I schooled here and I got married here and even started my business here so really, I have never left Abeokuta. And that is why it's not easy for anybody to say who is Alaba Lawson, except those who don't even know how Abeokuta was. So, the Ogun State that we had, we are progressing. This also depends on those who are governing us that how can they steer the affairs of the state to meet the needs of the people. So if someone is born in 1976 that will clock 45 years, is already a man! So, how far have we faired? But we thank God for all the structure they are putting on ground but they have to leave a legacy. When I was in school, there was only one road coming from Ake, leading through to Post Office here, and then a tiny road to Onikolobo, so I would say we have done well but we can still do more because it is not easy to govern. Even in our homes, we can see that it is not easy. While you are having your focus in something, other people focuses are somewhere else. But one thing is that we need to be strong and well focus and to set a goal of what you want to achieve by the time you are leaving the government. Whether you like it or not, it is only the tenure of the government that people will talk about but I don't sing praise anyone, I am a community leader and I think we are not doing badly as a state, especially when you compare us with other states created in the same year.
Question: Ma, you said God has helped you to survive up to this age. I remember that you once had a close shave with death through what could have been termed political assassination. How did we get there at that time, as Abeokuta, Ogun State was hot at that time, and how God really saved you.
Answer: Thank you for bringing me memory lane to that nasty incident. But to me, like Apostle Paul said, you continue looking forward and don't look back. Once you look back, you will loose your focus. But at the same time, we can remind each other of the past. Ogun State was very hot as you have said. The truth is bitter and when you are saying the truth or not playing along with anybody that is in power then you are the target. I have never been a politician and am saying it loud and clear, I have never registered with any political party but as community leader of the grassroot, of women and others in the community, there are times you say it as is . The truth is bitter but a nation will only thrive when we speak the truth. And who are the nation, it is you and me. I have never clashed with any government, I have never clashed with anybody but when it comes to our tradition and culture, nobody can trample on it and I belong to that structure of our culture and tradition. Government comes and government goes, but our culture and tradition stays. So, I was close to death, but it wasn't by my power might that I was able to escape. So let's leave that to the way God has settled and that everything now is in control. I had to go on self exile. it wasn't only me that went into exile, people more powerful than me also went and those who dared it are six feets below now so if I left my heritage, my home base then, where is that government of the day today? So all glory must be to the Lord
Question: You have this very good sense of dressing, without being indecent and with all modesty in it. Where you got this from and what would you like to say to the present generation of young women.
Answer: That is an upbringing that I want all parents to emulate. When we were young, you cannot even wear your dress below your kneels. My mother will tell you to come back once she sees any stitches on your dress…she will ask you why did you do needle work? Go in and amend it before going out!
It is the upbringing of the parents and the culture they cultivate in educating their children. So, i would say all hands should be on deck. I think these are what they see on the television, seeing people wearing all kinds of nude dresses, and all these won't help us. It doesn't belong to us in Africa. So, therefore, you match you dressing not with these entire extravaganza and yet you still look good. When I was going to school, I was wearing Khaki, and they will sew two for us, we will wear one on Monday to Wednesday, and wear the other on Thursday and Friday, and wash the other one at the evening of Wednesday. But where is the missing link? It must definitely be the discipline and training of those children, and it falls especially on the mothers. Mothers should nurture, discipline and train their children to wear modest clothes and what suits them and not just wearing any rubbish. Children would want to always do 'I have arrived' and it is that age between  12 to 19 that parents should joins to train their children.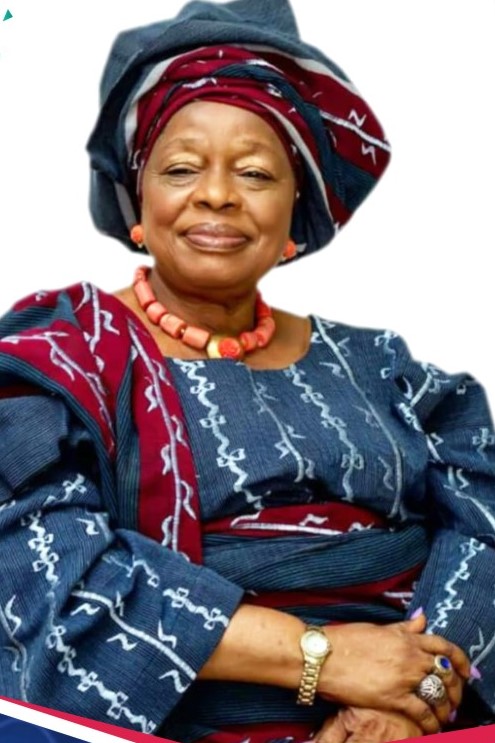 Question: The economists will always say human wants are insatiable, ma, if you have opportunity to meet God, one on one and He ask you at 70, what would you want me to do for you. Secondly, women in politics. Most women don't dare politics, they believe it is a dirty game believing that the men folks always dictate, not minding the UN resolution on women participation in politics. So, what is your take on women participation in politics in Nigeria. Thirdly, at 70, you still look beautiful, so what is the secret of that beauty?
Answer: Thank you for those questions!. If I am to meet Jehovah God and He ask me Alaba Lawson what do you want at 70?  I will tell Him to become closer to you, because all along you have never failed me. Am saying it loud and clear, all along Jehovah has never failed me!  He hasn't failed me till now, I will like to move closer and cling onto Him so that I will be more victorious in anything I do. Because whaT else, I cannot spend another 70 years but for every other years He has given unto me, whether 120 years, because Moses never got weakened at 120 and even his eyes never failed him according to the Bible. If that has happened, why wouldn't move closer to my God that if up to now, He has never failed me. When I say He has never failed me, you may not understand fully. Even in the 2020, He removed tears from my eyes when other hopes were lost. He lifted me up that people will not mock me, without even taking a kobo from me or going to any Babalawo.
Women in politics… If I were created to go into politics, it would have been different. You don't have to lean on anybody before you go into anything. You listen to your inner being and if it says carry on, you do it the best way and not going to sleep with anybody thinking they will help me, No!. Go there with full mind that I want to do it and you do it right. He will lift  you up. If they wake up in the middle of the night to have their meetings, wake up in the middle of the night and have the meetings with them! But don't lose your self respect and integrity. Once you lose your self respect and integrity, you are gone.  So for those women in politics let them do the right thing, at the right time and I know by the time we have female President in this great country, things will change. For me to become the first female president of NACCIMA wasn't easy but the rest is history and I have not become the President but also left my footprint in the sand of time there. So you can see for what it takes for women in politics to be bold, strong and have a mind of go for it and get it!.
If you have contentment and you don't put anything that will put pressure on your heart. I sleep like a baby!. I don't harbor any grudges against anybody and so at 70, am closer to my God and at the same time, am very contented.
Question: As a former President of NACCIMA, can you comment on the issue of border closure and the re-opening.
Answer: Well the borders have been opened now. But the government needs to carry the stakeholders along whenever they want to take any decision. There are two sides to a coin, the theory and the practical. Even the people who are writing the theory, and those writing the policies which they are forming and then there are people who carries it out as practical, just like in the school. And so, for them to close the border for so long, they should have carried the stakeholders along. I remembered during those days of late Adeyemi Lawson, late Henry Fajemorokun, Akin George, Baba S L Edu, our fathers in the chambers movement, and also Bashorun Kola Daisi in Ibadan. Every September, they will call them into meetings to rub minds with the government of the day. They started it in Lagos, and later shifted it to Aso Villa. They call it Pre Budget and this it to let them know what would be their contributions toward the following year budget. So, they should have gathered all of us, Chambers of Commerce and associations and ask for their view instead of just closing the border. Yes, our neighbors can be very nasty, being that our borders are porous but what are we doing towards that. Now, they closed the borders and our economy thrived, however there are some areas that have suffered, even our people at the boundaries.
Question: What has been your effort at ensuring gender equality and how have you been contributing
Answer: Well, once upon a time there was gender inequality. We are clamouring for the girl child, women emancipation etc, there were efforts to make sure there were no violence when it comes to the female gender. As much as believe in gender equality, as much as believe in a society free of violence against the female gender, which is very rampant. I want us to know that Jehovah created a man and a woman. It is a team work to come together. A woman that left her parents home to live with a man who left his parents home to live with the woman, not that they were brought up together. They have different backgrounds. They need to live together in peace and understand each other. And that is why I will advocate for years of mentoring each other, so that they will court each other and understand if they can live together, so that we can eliminate violence against women. During our time, it was minimal. Most of the young men and women now are always on drugs, even from very well to do family. Now, all we clamour for is the girl child, women empowerment but a danger is looming and by the time we lift the girl child up to the height of the society, and we neglect the boy child. Who is the girl child going to marry? Is it a carpenter or a drop out? God that has given us the 2 gender, lets raise the two together without leaving any behind. That is why I believe in mixed school. They learn early to respect themselves. So therefore, we must not do things to the extreme of clamoring for the girl child alone.
Question: As an educationist ma, how would you describe Nigeria education sector
Answer: That's a very good question. Nelson Mandela once said, "Education is the only way out to move any nation forward", that is people must know what the life around them is. The education in Nigeria is not the same when we started school. I went to school during Baba Awolowo free education. In the primary section, I could take a piece of paper and read when I was third term primary 1. Teachers were very conscious, hardworking and not those hawking everything at the booth of their cars, while they leave the classes. So the system of education, we were then using January to December curriculum of 3 terms. Suddenly, because most of them will like to go for holiday for summer, they change it from July to August. It's not right!.
They don't carry the stakeholders along and we are lacking in education today because we haven't gotten more conscious teachers. Once upon a time they change us from 5 years which we enjoyed to 6-3-3-4. If the 6-3-3-4 was well followed, we may have gotten it right So, we need to go back into the old system
Question: You are a grand patron in Ogun NUJ. How would you describe the Nigerian Journalists and what can be done to improve.
Answer: Coming closer to the journalists since 1982 when I was appointed the matron before finally appointed the grand matron of the union, is that I believe for any business to survive or thrive, you must have good backing of journalism. If not for the journalists, Nigeria wouldn't be where we are today…! They have done so well to expose so many things even some sacrificed their lives. Bringing out evils being perpetrated by government and individuals, so they have done well. Even during the thick crisis in Nigeria, when they switched off all the lights at the airport just to bring someone into the country, if not for journalists, how would we have known?. But I still want you to do more especially in Ogun State.
Question: Over the years, you have been a recipient of so many awards and recently, the Ooni of Ife awarded you with the Amazon Award. How does that make you feel? Secondly, at 70 and you are very fit and able to carry yourself. How do you do it that you are still very fit at this age?
Thirdly, how would you assess the Buhari led administration?
Answer: Well, the Ooni must have seen his reasons for giving me that award and he said it at the ceremony. That he has watched with keen interest my activities during the chamber movement and also since he came on board as the Arole Oduduwa, Ooni of Ile. To me, that award I felt fulfilled, as an Amazon he called me. If  I have not done very well, they won't have given me the award of Amazon!. So, for recognizing me, and people like Kabiyesi, Iku Baba Yeye the Alaafin of Oyo, Sultan of Sokoto, and even Baba Obasanjo was the one who presented me the award really makes me feel that I should not wait but to work more to get higher. So, for that I felt fulfilled, that even at 70 I can be so recognized.
If you come to my school, by 6:30am I am already at the gate!. To monitor what is going on and to see who and who flogs a child. So you can see, I haven't left myself loose as I keep on working. But one thing is that I have a physiotherapist that comes thrice a week. He will do the massage and we do dancing exercises to keep me fit. But I think everything falls again on the grace giving to me my God. Because, if He hasn't given me that good health, I won't be able to be doing that. Just like you lubricate an engine, that is what the physiotherapist is doing. Another thing is that l eats a lot of green vegetables, and I eat good food at the right time. I don't over eat myself and if you balance it very well, it will show on your skin and in your daily activities. Also, I take lots of fruits as well.
FOOTNOTE: You want to share story with us? You want to advertise with us? You need publicity for product, or service, or   event? Contact us on WhatsApp +2348073463653 or email [email protected]