Features
Coup reminiscence: Abacha responsible for my hatred of Valentine day, says Major Seun Fadipe
The dictatorship reign of late General Sanni Abacha will remain reference point to some people in a negative ways, and positive to others as well, but one of those who will not forget the brutality of the administration in a hurry is Major Seun Fadipe.
Penpushing reports that, Fadipe was caught in the web of phantom coup of Abacha following his arrest on 21 December 1997 alongside other  top army officials including the Deputy Head of State, Lieutenant General Oladipo Diya, Major General Tunji Olanrewaju, Major General Abdulkarim Adisa, and others.
The military officers were arrested for allegedly plotting to "violently" overthrow the government of General Sani Abacha, while the eight others included colonels Daniel Akintonde, Edwin Jando, Peters Alinyode, Emmanuel Shode, Major Oluwaseun Fadipe, and Diya's political advisor, Professor Femi Odekunle .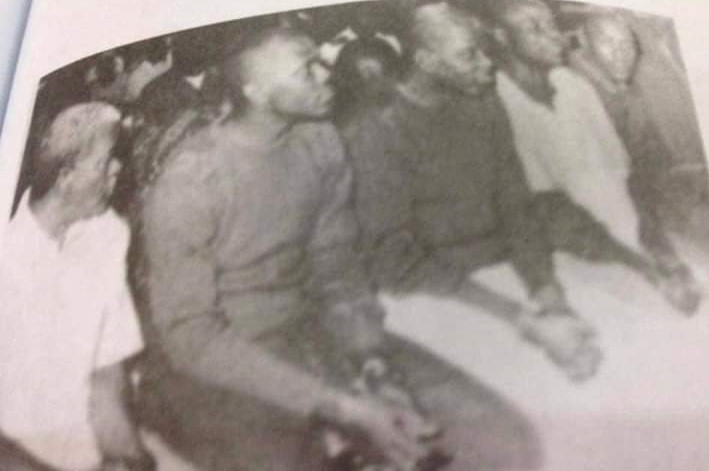 Penpushing further reports that, Abacha administration became divided and no trust within the ranks and file of the officers, and at a stage, Diya who was then second in command, two weeks before his arrest narrowly escaped being bombed to death  at Abuja Airport.
The then number two citizen was on his way to represent Abacha at the funeral of the mother of Major-General Lawrence Onoja in Benue State, and before then his(Diya) personal guards had been gradually reduced and replaced by Special Bodyguards (SB).
Penpushing also reports that, the Special Bodyguards were said to be private army of 3,000 men trained in Libya and North Korea, and are personally loyal to Abacha, and takes order from him through his (Abacha) Security Chief, Maj. Hamza al-Mustapha.
The alleged coup plotters were arraigned of 14 February(valentine day) 1998, in Jos before a panel headed by Major-General Victor Malu, while the trial lasted for two months, the tribunal handed down death sentence to six of them which include: Lt. Gen. Oladipo Diya, Maj. Gen. Tajudeen Olanrewaju and Maj. Gen. Adulkareem Adisa, and  a civilian
Penpushing reports that, five of the 20 other accused got sentences ranging between 2 to 14 years while 15 others were set free, while the only recourse left to the accused would be to seek clemency from the Provisional Council, the regime's highest court composed of army officers
The accused were allocated defence lawyers provided by the state, but while the situation remained dicey and the country was in confuse state, as a result of the ugly development, the administration of Abacha suddenly collapsed following his mysterious death, and this was door of relief for the sentenced soldiers.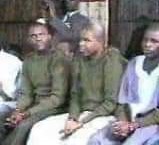 Penpushing further reports that, in a reminiscence manner one of the survivors of the phantom coup, who would have been 6 feet below the earth twenty-three years ago, Major Seun Fadipe recounted the troubled period which incidentally falls on Valentine day, and declared that, he would never appreciate a valentine day
The Army Major in a flashback wrote on his facebook wall, to express profuse gratitude to God, for keeping him alive, and while valentine day, remained a black day for him, rather than a love day as celebrated worldwide
Penpushing also reports that, Fadipe who produced the pictures of his trial with others, in recalling the sad day and experience, said he thought of giving fresh glory to God for sparing his life 23 years ago
Good morning folks! these pictures were taken on Feb 14 1998 in Rukuba barracks when we were presented to the world since our arrest on Dec 20 1997 for the alleged coup',Fadipe reminiscenced .
'It is exactly 23 years ago but the memories remain fresh. to God be the glory for sparing our lives, though Gen A.K Adisa and Col Akiyode have gone back to their maker. May they continue to rest in peace, while the Lord will continue to strengthen their families. This is one of the reasons I don't like Valentine's Day. Lord, I return all the glory to you and surrender all to you. Shalom', Fadipe wrote.
FOOTNOTE: You want to share story with us? You want to advertise with us? You need publicity for product, or service, or   event? Contact us on WhatsApp +2348073463653 or email [email protected]