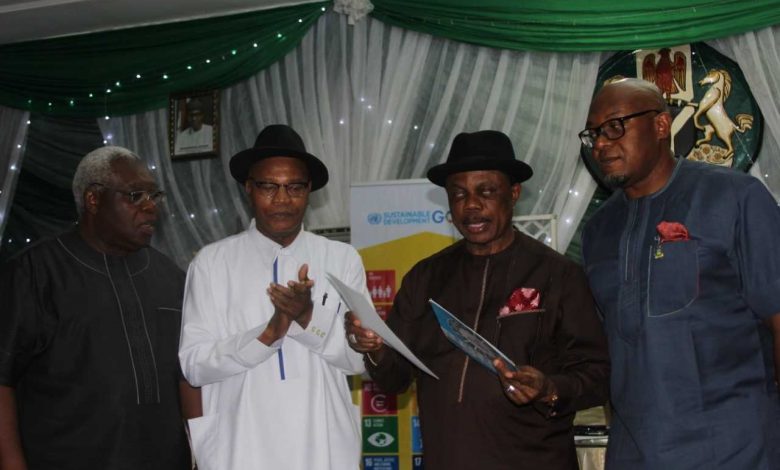 Archive
UNITED NATIONS SIGN MEDIA PARTNERSHIP AGREEMENT WITH ANAMBRA GOVERNMENT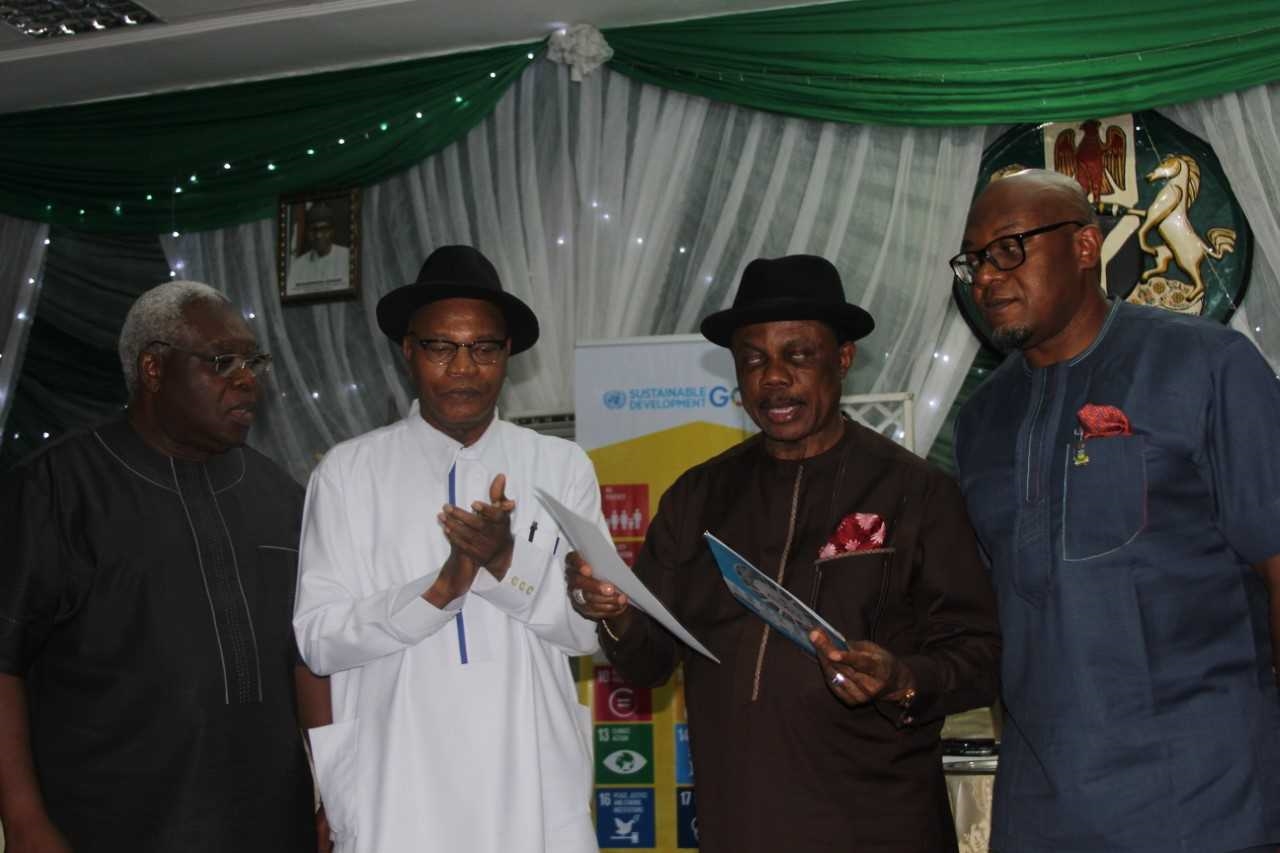 'The UN Media Partners initiative of the UN News and Media Division (NMD), Department of Public Information, New York, tells the UN's story through television, radio and the Internet, working together with partners in the media worldwide to raise awareness of the UN's goals and highlight its successes', he said.
He emphasised that the United Nations (UN) goals are people's goals, adding that it   successes are people's successes, and no doubt, peoples' goals, aspirations and successes are also United Nations'.
'If Anambra State Nigeria, for instance, records a significant success in any of the SDGs that is a success story that will interest the UN News and Media Division. With this partnership, we can jointly document how partnership between the UN and the Anambra State government is impacting lives and changing the narratives of poverty, health delivery, quality education, innovation as well assafe and sustainable environment, among others'.
He added, 'today, I have with me the Media Partnership Agreement between the United Nations headquarters, New York and the Anambra State Government, represented by the Anambra State Broadcasting Services (ABS)'.
 'This is a major milestone for the UN, as this is the first in the entire South-East Nigeria, and the second in the country. The last time this type of ceremony took place was August 2015 when the former Secretary-General Ban Ki-Moon, presented this type of Partnership Agreement to Channels Television'.
The Special Representative said, he was aware that the State Government has been working very closely with the United Nations Information Centre (UNIC) Nigeria, being the field office of the United Nations Department of Public Information (DPI), New York, the custodian of this partnership agreement.
He noted,'the on-going weekly Igbo language programme titled, 'NjemMmepe' (Development Strides) jointly produced by ABS and UNIC, has been generating a lot of positive feedbacks on the works of the United Nations'.
'Please allow me to emphasise that multilingualism is important to the UN. The UN in Nigeria will continue to diversify its language of communication to the Nigerian people. We will continue to be deliberate in the use of local languages in order not to leave no one behind. Currently, we have weekly programmes running in Hausa, Igbo and Yoruba languages across the country'.
'With this partnership, UNIC can facilitate media access to senior UN officials; jointly produce special news documentaries that help to highlight issues that deserve greater visibility; and make available live and recorded audio from meetings and events'.
'These audio materials are incorporated into programmes or newscasts. Sound bites and raw audio are also made available for your reporters to produce their own stories about the UN'.