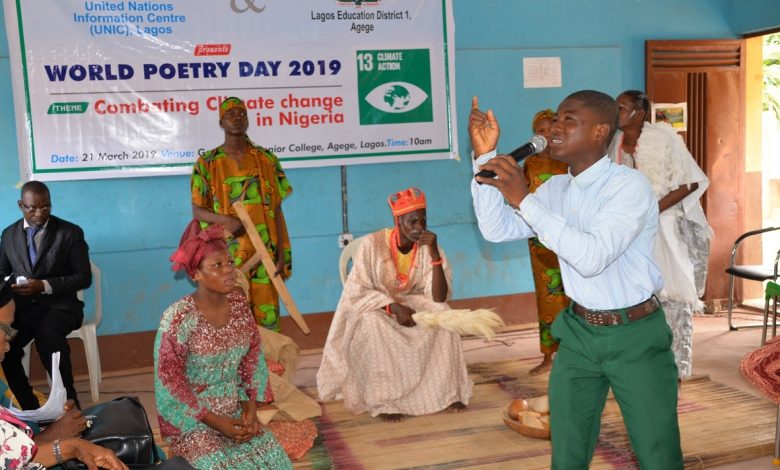 Archive
UNITED NATIONS ENGAGES 99 SCHOOLS IN POETRY COMPETITION IN NIGERIA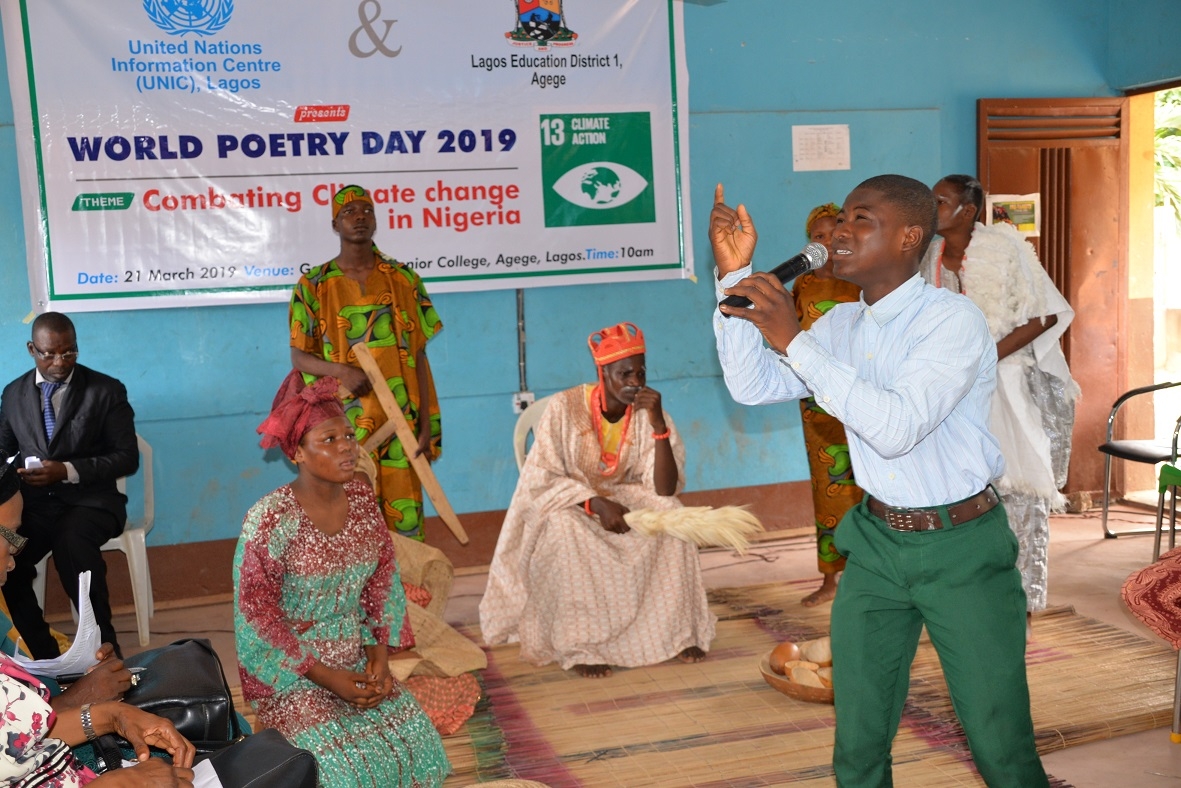 The Director who was represented by the National Information Officer, Dr Oluseyi Soremekun, explained that poetry not only unlocks the creative potentials in people, it also contributes to language skills development, builds confidence in public speaking and asserts people's identity.
He pointed out that poetry has no particular language, adding, "Poetry is universal. It can be written and recited in any language, including indigenous languages. Poetry speaks to our common humanity and our shared values, transforming the simplest of poems into a powerful catalyst for dialogue and peace."
Penpushing further reports that, the Tutor General/ Permanent Secretary of Education District 1, Dr (Mrs) Olayimika Ayandele while addressing the audience comprising of Students, School Principals and Teachers, expressed gratitude to the Information Centre for its consistency in educational programmes and FABE International Foundation, for providing prizes made of upcycled wastes recovered from the environment.
The Founder of FABE, Mrs Temitope Okunnu while explaining the prizes given to the top three winners in a message sent to the event said, "The first prize is an upcycled Ottoman made from discarded type; the second prize is upcycled pouf made from PET plastic bottles and the third prize is our 'Spoontastic' Mirror made of plastic spoons."
Penpushing also reports that, she added that those prizes were aimed at rewarding excellence and challenging the winners to pay more attention to the environment as well as promoting eco-solutions that can mitigate the effects of climate change.
Towards achieving the objectives of the World Poetry Day, especially as related to restoring a dialogue between poetry and the other arts such as theatre, dance, music and painting, the fifteen finalists from fifteen schools, in their presentations, demonstrated the convergence of poetry, theatre, dance and arts to convey the message of climate change and its impact in Nigeria.
Penpushing reports that, at the end of the recitals, Miss Favour Ocheje of Oke-odo Senior High School got the 1st position; Miss Basit Saba of Ikotun Senior High School came 2nd while Mr Ayomide Fadairo of Ijaiye Ojokoro Senior High School came 3rd. All fifteen finalists were issued Certificates of Participation.