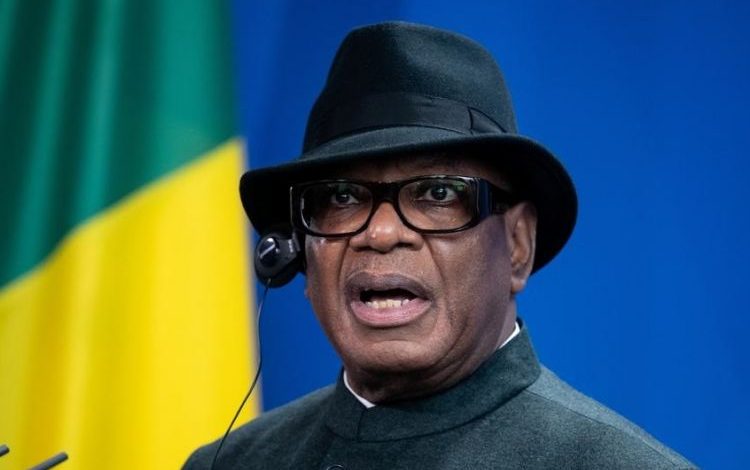 International
Toppled Malian President, Keita still in detention 72 hours after arrest
The toppled  President of Mali, Ibrahim Keita who was arrested alongside others following military coup, is still in detention 72 hours after his dethronement and his resignation from office, but two officials arrested alongside with had regained freedom
Penpushing reports the 75 year old former President having being held at gun points by the mutineers, on Tuesday announced his resignation from government and the dissolution of the parliament on television.
The news of his whereabout was unknown until United Nations Human Rights officials met him and other officials midnight Thursday, but as at the time of filing this report, there was no further information about his condition.
Penpushing further reports that, an ally of the detained former President said the mutineers freed two of the captives while still detaining Keita, adding that, "they were freed but I don't know in what condition,"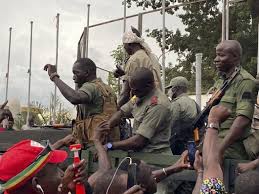 The released officials include: Abdoulaye Daffe,(Finance Minister) and  Sabane Mahalmoudou(Keita's Private Secretary), but as at the time of filing this report, it was not clear whether the United Nations(UN) peace mission to the mutineers effected  the release of the two officials
Penpushing also reports that, the troubled West Africa State had recorded two coups in eight years amidst struggles to fend off a ravaging insurgency in the north, while the military leaders on Tuesday pledged to establish a transitional government.
The military leaders had on Tuesday held discussions with an opposition coalition and civil society groups, with pledge to oversee a transition to elections within a "reasonable" amount of time.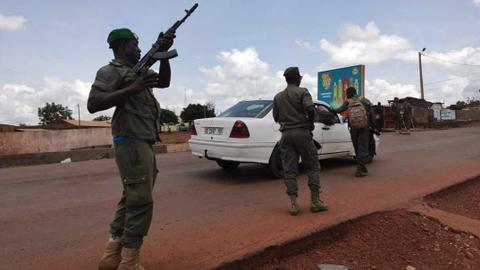 Penpushing reports that, a political analyst in the country, Cheick Doumbia,in his remarks said, "as it is, for now, we don't have a clear view of their (mutineers') plans and vision. The people of Mali are currently navigating in some kind of darkness
The update in the country has it that, the National Committee for the Salvation of the Peoples (CNSP), a governing council established by the military leaders after the recent coup, on Friday, eased the curfew it had imposed in the country.
Penpushing further reports that, this is contained in a communiqué signed by Colonel Major Ismael Wague, stating that, "the National Committee for the Salvation of the People is informing about the easing of the curfew. Now, it is in effect from 0.00 a.m. to 5.00 a.m. [00:00 to 05:00 GMT],'.