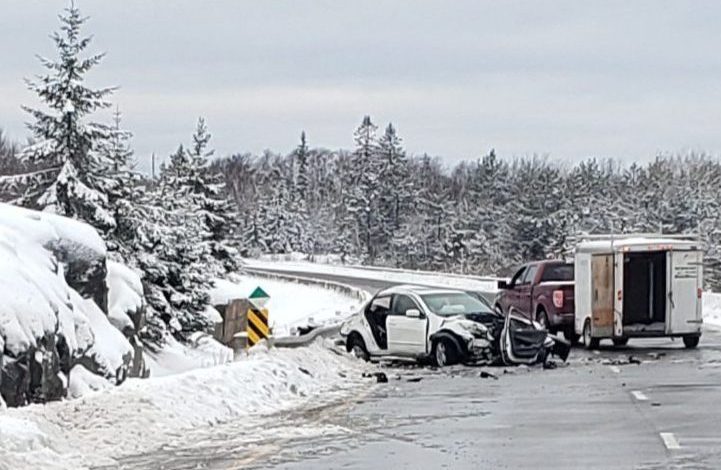 Metro Plus
Trending
THREE NIGERIAN KIDS DIE IN ROAD CRASH IN CANADA
Olabisi Kayode-Adedeji, in Lagos (with agency reports)
Three Nigerian Children have died in a fatal auto crash that occurred on Wednesday in Sudbury area of Ontario in Canada.
Penpushing reports that they were all coming from Toronto – where they went to celebrate the New Year with friends – and going to their home in Chelmsford, a suburb of Sudbury, when the crash happened, the Ontario Provincial Police (OPP) said on Thursday.
 The police said, Destiny Osagie (11) and 10-year-old Flourish Osagie (10) died at the scene while six-year-old Britney Osagie later died in the hospital due to severe injuries sustained in the local highway crash, while the 45-year-old mother of the deceased survived the first day of the New Year accident alongside a 45-year-old female and a 10 year-old boy. .
Penpushing further reports that the mother of the deceased kids drove the car when it hit a guard rail on the Highway 17, between Regional Road (RR) 55 and Highway 144, but reported to have sustained no injuries, but police explained that the female occupant was not under life threatening injuries while the boy was being treated in the hospital for serious injuries.
The  Constable, Michelle Coulombe said that the accident occurred around 9 am, adding that  the Westbound traffic between RR55 and Highway 144 was closed for a while as the Acting Deputy Fire Chief for Sudbury, Jesse Oshell, stated that peer support network was deployed as first responders who offered help and ensure evacuation at the scene.