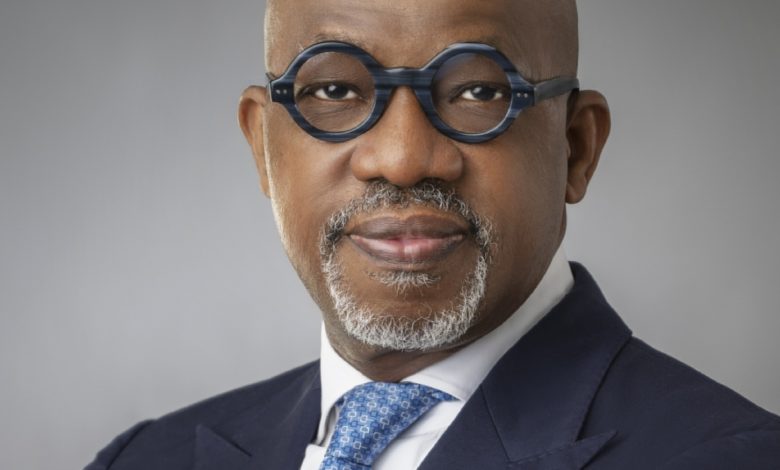 Opinion
Presentation of Governor Dapo Abiodun at Penpushing Media anniversary
Talking points for his Excellency Prince Dapo Abiodun, MFR, CON, Governor of Ogun State, as the Special Guest of Honour at the 5th annual lecture series of the Penpushing Media held on Tuesday, July 25, 2023.
PROTOCOLS:
It is with great joy and excitement that I join these great men and women of the fourth estate of the realm and other invited guests here today, which is the fifth in the series of Annual Lectures organised by a consistent and vibrant medium, Penpushing Media, the publisher of Penpushing Online Newspapers.
I thank the media organisation for the honour accorded me to speak to this noble assemblage, especially on the topical issue of governance and policy consideration in a democratic setting.
Before going further, let me commend my brother, Prince Dimeji Kayode-Adedeji, the founder of Penpushing Media, for his resilience, determination, and clarity of purpose in the pattern and speed with which he nurtured the medium from a WhatsApp group to a news outfit of importance. I hereby salute his courage and creativity.
I also want to extol the unbiased and professional manner in which your editorial board has been going about your daily reportage and the patriotic zeal of using your pen to illuminate the dark sides of ou societal structure, as well as advancing the cause of Nigerians and humanity as a whole.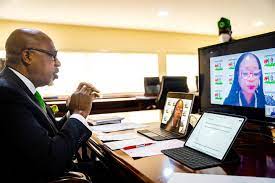 It is indisputably correct to say that the advent of new Media, which encompasses online newspapers and an array of social media platforms, has brought a total revolution not only to the media industry alone but to the entire sociopolitical space.
It has also raised the bar of good governance and social justice as a reliable instrument of social engineering beyond its peculiar demerit, which is substantially the absence of regulation and necessary control to guide against certain excesses and abuses, like the menace of fake news and smear campaigns.
I want to say that the embedded gains and values new media has added to our sociopolitical environment have convincingly superseded its negativities. It is now incumbent on every stakeholder in the media industry as well as media scholars and academics to work out the modality of making the new media more functional, decent, and responsible to serve more as essential tools of deepening democracy.
Having said that, let me quickly dissect the topic of this year's lecture series, which is " Burden of Inclusivity and Nigeria's Democracy,", vis-à-vis the sub-theme assigned to me to address" Inclusivity and People Living with Disability".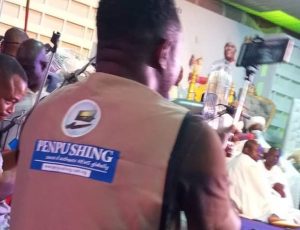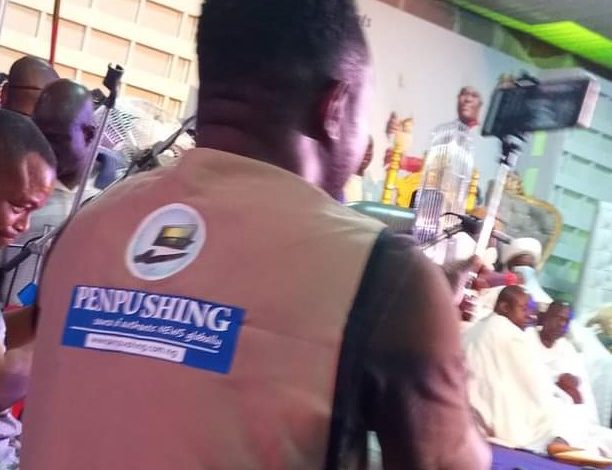 While I laud your patriotic inclination for choosing the main topic as critical stakeholders in Nigeria's political terrain, I want to especially appreciate your sensitivity and ingenuity for choosing this particular sub-theme assigned to me.
Political Scientists and Sociologists alike have argued rather convincingly that democracy is second to fascism when the people are no longer at the centre stage of policy consideration and implementation; hence, the relevance and necessity of the concept of inclusiveness.
By its intrinsic meaning, inclusiveness simply speaks to the policy or idea that strictly provides equal access to opportunities and resources for people who might otherwise be marginalised and ostracised.
In clear terms, if the tenets and principles of democracy are centred around the people as their integral focus, and in the way the 16th American President, Abraham Lincoln, pronounced it on Thursday, November 19, 1863, as 'The Government of The People by the People and for the People', everybody is important.
Of particular interest is Lincoln's definition of Democracy I just alluded to, postulated while the former American helmsman was in Gettysburg, addressing the families of those who died during the American Civil War of the early 1860s, and assuring them of the inherent imprint of inclusivity in a Democracy.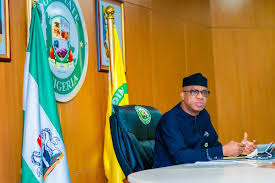 Interpreting Lincoln's conception of the democratic system, the people, according to him, irrespective of their status and state of mind, are the primary purpose of democracy, so that definition is historically a Statement of Assurance.
In that sense, and in line with the theme of this event, it is practically an unavoidable burden of responsibility for every government in a democratic system to treat everyone equally through masses-oriented policies that are geared towards ensuring the greatest happiness to the greatest number of people; that is, inclusion.
By this thinking and practise, democracy should be seen as a haven of hope and protection by all and always; after all, the 1999 Constitution of the Federal Republic of Nigeria, in its Chapter 2, Section 14, sub-section 2B, unequivocally stipulates that the Welfare and security of the people are the primary objectives of the government.
It is, however, unfortunate that our society over time has not been able to discover and be convinced about the peculiarities of strength and potential in people living with disabilities, as they were being treated with disdain and ignorantly underrated at the peril of our growth and development.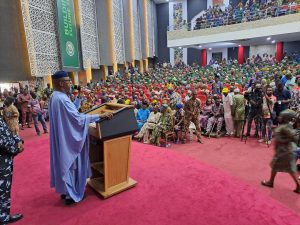 The primitive public perception of people living with disabilities as liabilities and of no value or significance should be corrected by a democratic ethos that puts every individual first, notwithstanding who and what he is.
This correction of erroneous opinion about people living with disability in every democracy can only be achieved through inclusive government policies that prioritise every interest and aspiration, with special attention to lifting the weak and giving hope to the downtrodden.
Obviously, there is hidden ability in everyone living with disability; they just need a little help to bring out that ability in them and equally contribute, very importantly, to nation-building.
It is on the basis of this reality and understanding that we built our philosophy of action in Ogun State, which is "Building Our Future Together", the philosophy we strictly follow in tandem with our ISEYA mantra as a compass of direction.
We have successfully, to the admiration of the good people of Ogun State, put an end to oppression, deception, and arrogance in power and encouraged the massive participation of our teeming citizenry in decision-making.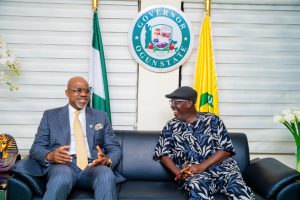 The resolute stance of our people on February 25 and March 18 this year against political merchants who were desperate to grab power through the back doors clearly underscores this.
Our administration, since the inception of our first term in office, has recognised the inalienable rights of the people to be given a sense of belonging in policy formulation and implementation and the necessity of the provision of an enabling environment for growth, irrespective of your physical and mental condition.
We, therefore, promise to continue in that direction of inclusive and purposeful governance as a responsible and responsive government.  Once again, I thank the management of Penpushing Media for this great opportunity, and I wish all the penpushers in this arena very fruitful deliberations.
Thank you all, and God bless.
Igbega Ipinle Ogun, ajose gbogbo wa niooo
FOOTNOTE: You want to share story with us? You want to advertise with us? You need publicity for product, or service, or   event? Contact us on WhatsApp +2348073463653 or email [email protected]