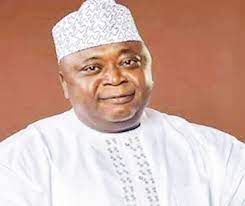 Opinion
Re: Ogun Governorship: Legal Fireworks Begin
By Tunde Oladunjoye
The article with the title above written by a ghost writer with the pseudonym "Sunday Lamidi" in the Thisday of Monday, July 3, 2023 is nothing short of serious comedy known in Yoruba language as "Awada Kerirkeri", which the late legendary comedian, "Lamidi Baba Sala Alawada", was known for.
Reading through the wishy-washy article, it was clear to the discerning that the PDP/Adebutu camp once again chose to whip up sentiments in the public space instead of getting its legal team to face its case before the Ogun State Governorship Petition Tribunal.
Is it that the PDP and Adebutu no longer have trust in their legal teams, or the futility of the rag-tag petition is dawning on them? Or why will they resort to pushing their case outside the tribunal and they have been doing since they lost the elections despite their unprecedented electoral infringements for which the Federal Government has decided to prosecute Adebutu for; the main reason for which he fled abroad and lied to the Police that he was abroad for Medicals and "only" his doctor would determine his day of return.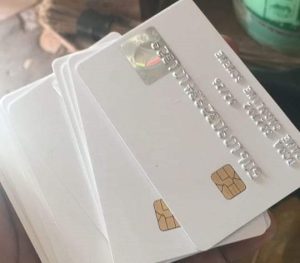 The same Adebutu, who has been seen partying at a London night club, has gone to court to seek orders stopping the Police from inviting or arresting him and in the alternative, that Police should delay its investigation and inevitable trial till after his petition at the Tribunal has been dispensed with!
We have read how Lamidi (Alawada) tried to propagate Adebutu's petition in the public space, but avoided mentioning the gross defects inherent in the petition and how the PDP and its defeated candidate have suffered preliminary setbacks since hearing commenced.
Lamidi Alawada is advised to encourage his paymaster to come home and face the criminal charges preferred against him by the Federal Government, which has turned him into a fugitive running away from the law. After all, it is said that he who must come to equity must come with clean hands.
The election of Prince Dapo Abiodun is not only popular but also valid. His response and that of his party, the All Progressives Congress (APC), have been well articulated and thrust before the Tribunal for adjudication. This exactly is the point. All the pandering to base sentiments riddled with misinformation and vain hope is nothing but vainglorious agitation which reminds one of Julius Ceaser's popular saying: "Cowards die many times before their death".
Tunde Oladunjoye writes this piece from Abeokuta, Ogun State Capital and can be contacted on [email protected]
FOOTNOTE: You want to share story with us? You want to advertise with us? You need publicity for product, or service, or   event? Contact us on WhatsApp +2348073463653 or email [email protected]