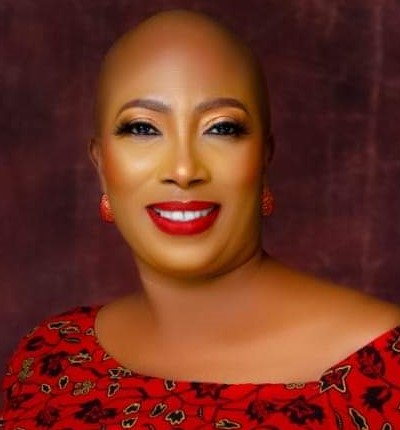 Health
Popular Omotayo Maternity Home offers free medical service in ijesaland
The popular Omotayo Maternity Home located in Oke-Ado area of Ibadan, Oyo State Capital in the South-West of Nigeria has concluded arrangement for free medical services for the residents of Ijesaland  of Osun State.
Penpushing reports that, the management of the home led by Mrs Peju Agunbiade(nee Kayode-Adedeji) of the Risawe ruling House in Ilesa town, made this cheering news known, explaining that, the project is better described as back to the root.
The Chief Executive Officer of the 46 year old renowned maternity home further explained that, the hospital started free antenatal and free delivery last February and has been able to provide this unique service to a lot of less privileged couples in Ibadan.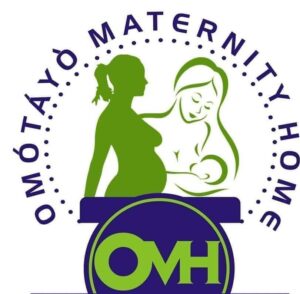 Penpushing further reports that, she said it was high time for Ijesa indigenes and residents to benefit from the gestures, hence her resolve to address medical challenges of the people, most importantly the indigents, women and less priviledge,
The trained nurse and midwife, who relocated from United Kingdom to take over the running of the maternity home established by her 80 year old mother, Dame Eunice Kayode-Adedeji, who is also a Registered General Nurse and Midwife said she found it necessary to give back to her homestead.
Penpushing reports that, as at the time of filing this report, all arrangements have been perfectly put in place for the exercise which will run between  November 7 to November 10, 2022 in the ancient town of Osun state.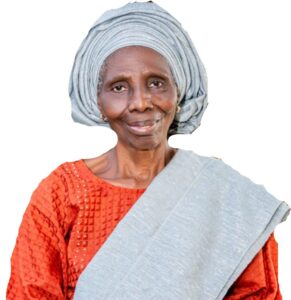 The activities have been slated and designed to take place at Obokungbusi Town Hall, Ilesa :(Ilesa West on the 7th, Youth Development Centre, Iwoye-Ijesa (Oriade Local Government Area) on 8th, Primary Health Care Centre, Ilase -Ijesa (Obokun local government area on 9th and Primary Health Care Centre, Ipole-ijesa (Atakumosa East) on 10th
Penpushing also reports that, Agunbiade, an old girl of St. Annes School, Molete in Ibadan,Oyo State Capital studied at London South Bank University (LSBU), and also studied Assisted Reproduction at the University of Leeds.
The Chief Executive Officer, who took over the maternity home over six years ago, also shared her experience since she started the project, explaining that when she returned from London, it dawned on her, that things are really tough and hard for women, especially mothers dying over pregnancy-related issues
'All over the world about 830 women die of pregnancy-related issues, but out of 830, we got 145 deaths in Nigeria, so, in every 24 hours period there will be at least 145 women that would die in Nigeria, and I am sure that is an underestimation, it is really more than that. So, why is that happening?', she stated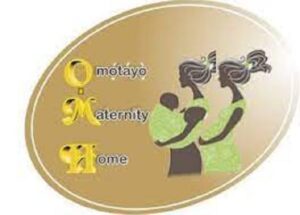 'If out of 145 deaths daily I can cut down 5; based on the population and the funds available. I will be happy. So, it is just about saving women's life. What I am doing is fundraising with friends and families, and the fund is going towards free antenatal care and free delivery at Omotayo Maternity.
'I feel happy, I feel fulfilled. You know the way the women pray when we discharge them after delivery, you can tell that they appreciate what I am doing. So, I am feeling fulfilled. That is number one. I feel very sad when women come in with nothing. What do I mean by nothing? They may just come in with 2 sanitary pads, and sometimes you wonder' "you have been pregnant for 9 months, you should have at least a few things saved'.
'But in all honesty, poverty is real and that is painful. So, I am doing all I can do, doing my best to make a difference and I have promised myself to keep going. We have delivered over 100 babies free of charge. We started in February'.
'Constantly, I come in contact with women to start with who will come to my hospital and at booking, when you give them an idea of how much the delivery would cost they will retract; they will tell you they can't afford it'.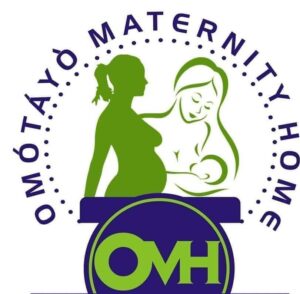 'And how much is the money we are talking about? Less than 50k, but they cannot afford it. Sometimes they will do the booking but won't come for antenatal care. Along the line they will just bump back, they have probably been somewhere in most cases mission house, and their labour has been obstructed, meaning when labour has not progressed for a long time'.
'So, they have been in mission hospitals or just at home labouring and when they do not have any other choice that is when they come to Omotayo. I will ask them "why did it take you this long"? They would say it's because of money'.
At that time it would have become an emergency and they end up having an emergency Caesarian Session (CS) on matters that could have been dealt with on a low-risk basis. They could have delivered their baby well. 8 out of 10 would have delivered through their virginal without any problem but because they have been to other places whereby they have been looked after by people that are not skilled; people that are not trained enough to actually draw the line that this is high risk. I just thought to myself, I am not throwing a party, instead of throwing a party I am going to raise funds and I am going to start the project and I did', she added.
FOOTNOTE: You want to share story with us? You want to advertise with us? You need publicity for product, or service, or   event? Contact us on WhatsApp +2348073463653 or email [email protected]