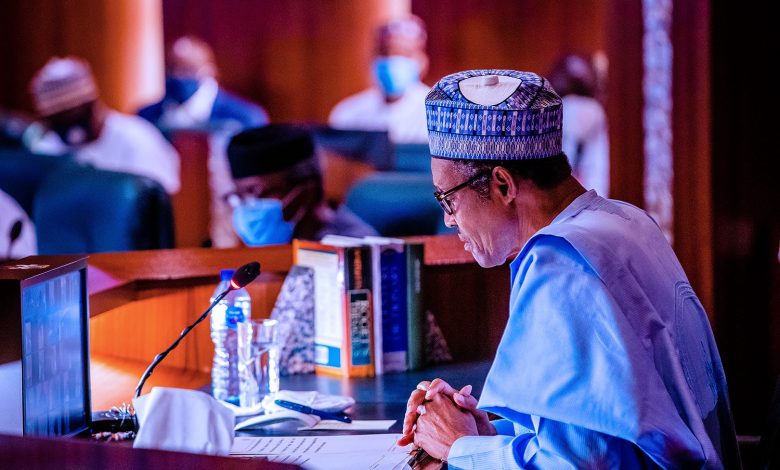 News
Penpushing Media joins Buhari, United Nations on webinar to tackle Gender Based Violence
Penpushing Media is to join President Muhammed Buhari and the United Nations (UN), as well as other stakeholders within and outside Nigeria on webinar on Tuesday to tackle Gender Based Violence (GBV) in the country.
Penpushing reports, the Virtual Interactive Dialogue is organized by the United Nations (UN)/European Union (EU) Spotlight Initiative in collaboration with the Federal Government of Nigeria, scheduled to hold between 5-7pm, (25 August,2020) where President Buhari will deliver a statement.
The invite sent to Penpushing Media further disclosed that, at the webinar there would be  launch of "IDeyWithher Campaign', while discussion areas include: Access to Justice/ Available Services/GBV Data/Legal frame works/Arrest and Prosecution.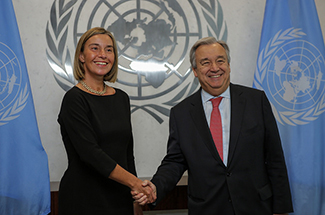 Penpushing further reports that, other notable participants include: Dr Kayode Fayemi, Ovie Omo-Agege, Prince Clem Ikanade Agba, Dame Pauline Tallen, Abubakar Mallam,Muhammed Adam, Ambassador Ketil Karlsen, Edward Kallon, Rhoda Abdu and Fatima Ada Isiaku.
The World body, it is recalled on August 6,2020 hosted a similar webinar which focused on how to end violence against women and girls, with Penpushing Media, as participant, and communiqué issued at the  end of the conference.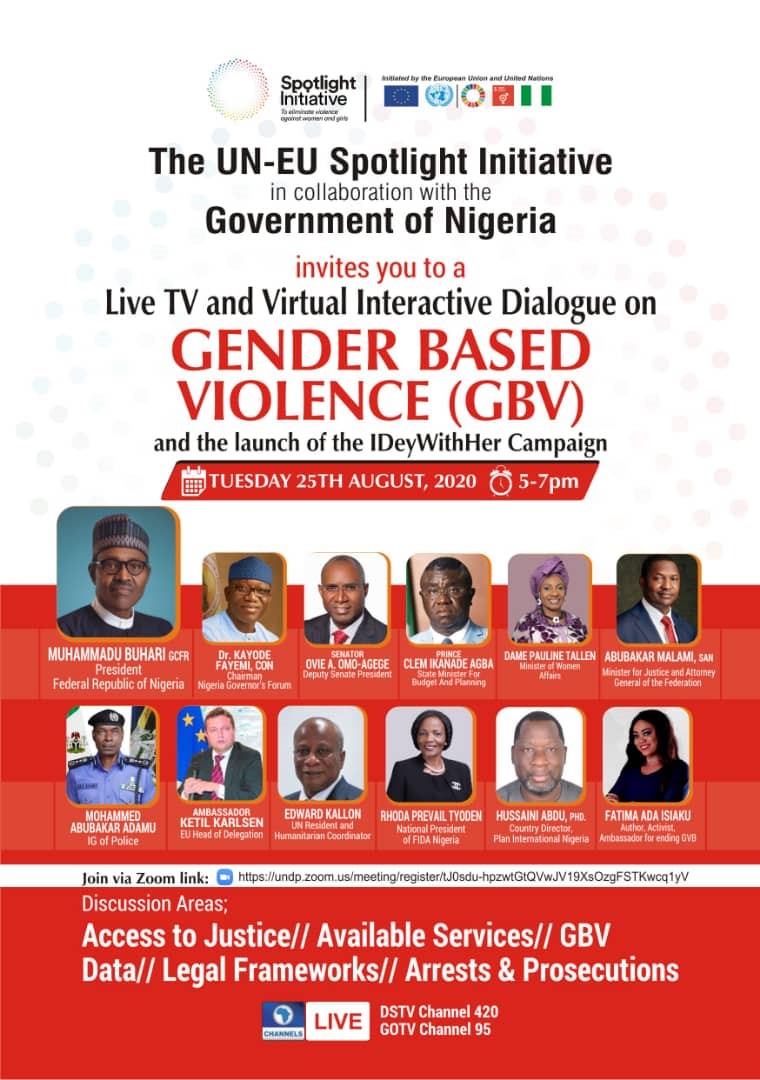 The communiqué encouraged and asked traditional rulers, religious leaders to engage effectively in facilitating dialogues at community, local government and state levels, and urged them to be committed to engendering actions to end violence and harmful practices, including female genital mutilation and child marriage that have damaging effects on women and girl's lives
Penpushing also reports that, in June 28, 2020, the United Nations Entity for Gender Equality and Empowerment of Women (UN Women), joined Penpushing Media alongside a Nigerian women group under the banner of Women Entrepreneurs and Professional Development Network (WEPDN), to wage war against rape and rapists across the globe.
The  Deputy Country Representative of UN Women in Nigeria,  Mr  Lansana Wonneh and Global Convener of Women Entrepreneurs and Professional Development Network (WEPDN), Iyalode Alaba Lawson were frontline participants  for the zoom virtual meeting with the theme, 'Enough is Enough', End  Rape Now, A Collective Responsibility for All'