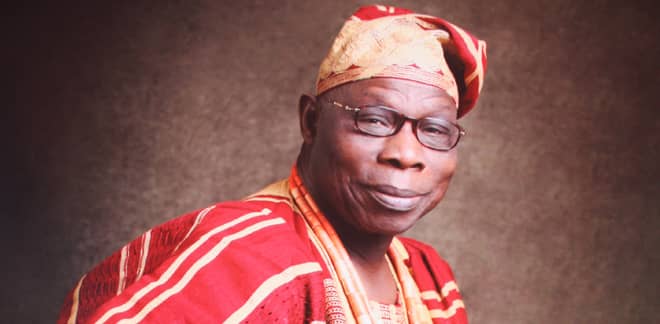 News
Penpushing felicitates with Obasanjo at 83
The Penpushing Management and Editorial Board on Monday felicitated with the former President of Nigeria, Chief Olusegun Aremu Obasanjo  on his 83  birthday, describing him(Obasanjo) as God's chosen leader who has continue to remain relevant globally
Penpushing reports that, a congratulatory letter forwarded to the former President signed by the organisation's founder, Prince Dimeji Kayode-Adedeji. said Penpushing Media is proud to be associated with him as a leader of repute.
'The Management, Editorial Board and the entire membership of Penpushing Media across the globe write to felicitate with you on your 83 birthday, and pray that as you added another calendar to your age, God will continue to protect and guide you in all ramifications', the letter reads.
Penpushing further reports that the congratulatory letter pointed out that the organization is convinced that Obasanjo is a noble man, known for hard work, dedication, adding that his principle and modest lifestyle has remain added value to his existence
' Baba,  we are proud to be associated with you, and also convinced that, you are a noble man , of hard work, dedication and principle, and your modest lifestyle has remain added value  to your existence, and no doubt, you  are God's chosen leader'.
'Baba, you are God's chosen leader. Continue to remain relevant globally. Happy birthday to our father and leader of repute. For us at Penpushing, we pray that as you start another journey in life, you will be successful and, a success for the Yoruba race, the Country and the world at large, and in the same way  God, who has kept you these years till today, continue to use you to accomplish His will'
'Finally, be rest assured that, we shall continue to give you all desire support as you grow from strength to strength, and long may you live in good health, love and peace.  Once again, we say congratulation to you and God bless', the letter emphasised