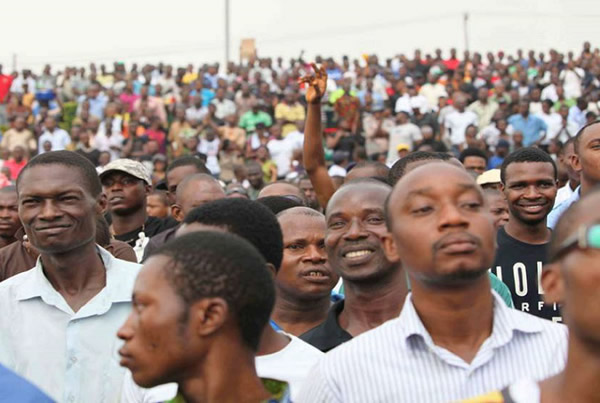 Metro Plus
Oyo state government to tackle youths unemployment
Segun Showunmi in Ibadan
The Oyo State Government has said that it will tackle unemployment among the youths through continued collaboration with development partners and via strategic evaluation.
Penpushing reports that the Commissioner for Budget and Economic Planning, Adeniyi Farinto, said this during the validation meeting of outcome of the evaluation report of Oyo State Youth Employment and Social support operation held at the Ibadan Business School.
The commissioner, who recalled that YESSO became operational in Oyo State in May 2013, said the programme had witnessed its own portion of ups and downs like all human endeavour, stressing that, "one thing stands the support operation out when compared with other social protection interventions in the country'.
"That is its targeting method which puts the responsibility of identifying the beneficiaries of the programme who are the poorest of the poor in the hands of the community through a verifiable process known as community based targeting exercise under the watchful eyes of the first component of YESSO'.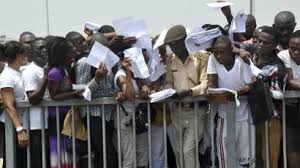 "The beneficiaries of the intervention cut across the public workfare and skills for job unit. While the public workfare provided immediate labour intensive work opportunities for unskilled youths from poor households, thus improving the basic socio-economic infrastructure in the community as well as the income and consumption of beneficiaries and their households, the skills for job on the hand, provided demand-driven skills for educated youths from poor households."
Penpushing also reports that Farinto, said the need to reduce unemployment among the youths in the state being one of the cardinal programmes of the current administration in the state, spurred the government to partner with the World Bank.
"Though the programme had barely one year to round off its activities in the state when taken over by the current administration, the doggedness of the administration to keep to the promise of confronting poverty in all ramifications and usher in an era of progress and prosperity saw the programme gaining recognition and thriving.
"Like all World Bank programmes therefore, studies are conducted to document their impacts, achievements and challenges with the aim of designing a better programme in the future', he emphasised.
"We are here to showcase the impacts, achievements and challenges of the scheme with the aim of designing a better programme in the future. Hence, a consultant has done his bit by having a one-on-one with 654 beneficiaries in 36 communities across nine local government areas. Thus, culminating in the report requiring all our contributions today to gain acceptance," the commissioner stated.
Penpushing further reports that in her address on the occasion, the Secretary to the State Government, Mrs Olubamiwo Adeosun, noted that the programme had helped the state in building a social register of the poor and vulnerable.
The Secretary to the State Government who presented a keynote address and declared the programme opened said, the scheme is in line with the vision of the current administration to equip the youths with knowledge that could lift them from poverty.
Penpushing reports that, she said the administration would leave no stone unturned to open the window of opportunities to residents of the state, added, "This will usher in the era of progress and prosperity in the state. Approval had been granted twice to further populate the register of the poor and vulnerable in the state to equip them to be economically viable."