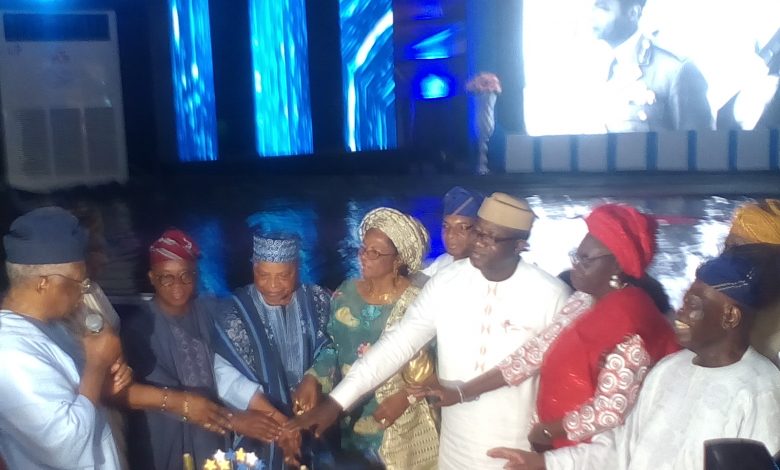 Archive
OONI OF IFE, OTHER DIGNATRIES CELEBRATES AKINRINADE AT 80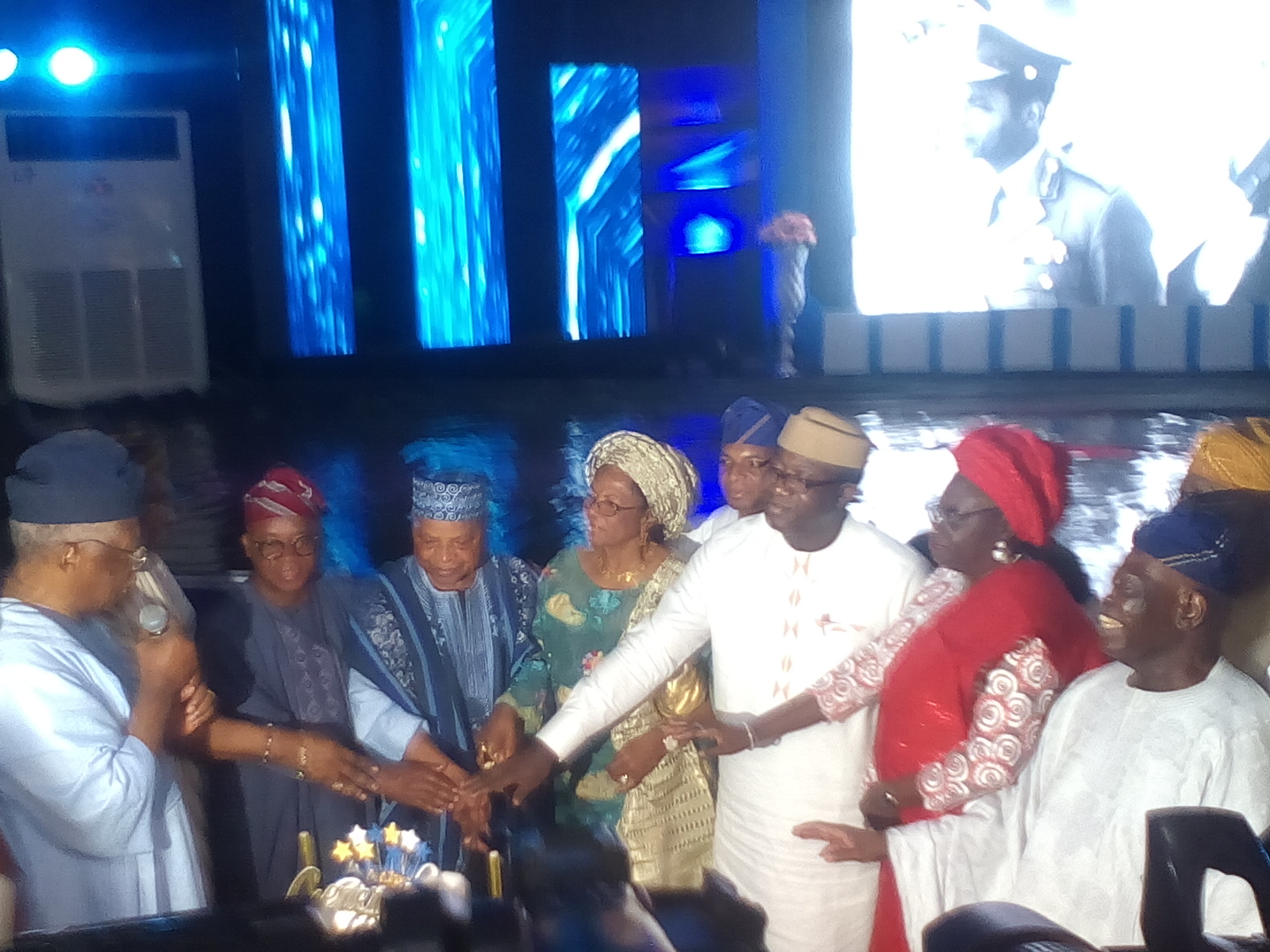 " General  Alani Akinrinade dedicated his entire life time to the development of his country, especially his people, I mean the southwest, and that is why all the notable people gathered here today to celebrate him', the monarch said.
He added, "Gen. Akinrinade put his life on the lifeline during the regime of the military in Nigeria, he was attack, his house was fire bomb, to the extent that at some point, he had to travel out this country on an exile, so, he is a dogged fighter of democracy in Nigeria'.
The royal father noted that during the days of NADECO, Akinrinade was a strong pillar of the group, adding that his entire family was humiliated, and despite all that, he did not give up the fight on actualising democracy process for Nigeria.
"I will urge the Youths of this country to emulate his doggedness and his bravery towards achieving great and better results not only for themselves but also for this nation as a whole. He is celebrated today by all the Nigerians and not only we in the Southwest alone, you can see the likes of Gen. T. Y. Danjuma here, the Gen. Alani Isama.
'Here is the gathering of who is who in Nigeria and we are all so happy for him and for the his life that is well spent, we still needs him, he used to call me and even at times come to me for personal advise, he is an elderly person and a true born of Yorubalan'. Ooni said.
Penpushing further reports that,  the Governor of Ekiti State, Dr. Kayode Fayemi, who also double as the chairman of the Nigerian Governors Forum, noted that the celebrant was an icon and worthy to be celebrated.
Hear him, "General Alani Akinrinade is a key pillar in the struggle for democracy, that is what all of us is enjoying in Nigeria today, he fought with his money, time, resources, and even with his presence to make sure we have true democracy in Nigeria."
"He was  on ground in London at various occasion to protest against the then military rule in Nigeria, though he was a military man but his duggedness in fighting the military back to their barracks is what really encouraged the likes of us then',Fayemi said.
"He was the one who bought the first set of equipment that we are using at our radio station in London then, though the radio was broadcasting from the underground then, he was always on ground we have to stage our protest at the Nigeria Embassy in London. He was always on ground both at rain and come sunshine, I think the Nigerian Youths should emulate this gesture for the development of themselves and that of the nation at large.
The Osun State Governor, Mr. Gboyega Oyetola earlier in his remarks said the celebrant was one of the people that made the democracy become a possible solution to Nigerians.
Penpushing also reports that, Oyetola, said  Akinrinade deserves to be  celebrated with all his struggle for the democracy process in Nigeria, adding that he is not a man of the southwest alone so the celebrations is not limited to 'us alone as you can see that this gathering is not limited to us the Yoruba alone'.
Meanwhile, the 80th birthday of the retired General was well attended by dignitaries from all works of life, which includes;  Ooni of Ife Oba Enitan Ogunwusi Adeyeye,  General Alani Isama. Gen. T. Y. Danjuma, Chief Alex Duduyemi, Cheif Bisi Akande, Osun and Ekiti State Governors, Mr. Gboyega Oyetola, and Dr. Kayode Fayemi, the Former Governors of Oyo State, Otunba Adebayo Alao Akala and Sen. Abiola Ajimobi, some retired Army General, old Students of Oke Offa Grammar School Ibadan, and others.