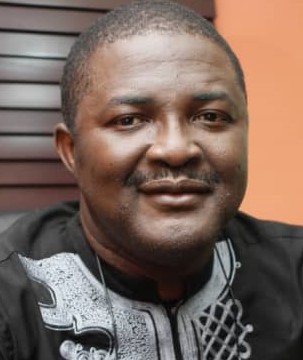 Interviews
Ogun State Poultry Association of Nigeria chairman counsels Nigerian Government on how to create million jobs in poultry sector
Engr. Idowu Asenuga is the current Chairman of the Ogun State Chapter of the Poultry Association of Nigeria (PANOG).  Asenuga, who holds two master's degrees, shares his views on the poultry business in the country and how both the Federal and state governments can aid the sector to grow and provide million jobs for unemployed Nigerians.  In this exclusive interview with Member, Editorial Board of Penpushing Media, FEMI SHODUNKE, the ex-Public Relations Officeer of the state Poultry Association of Nigeria(PANOG) also shares his thoughts on political issues and the herdsmen negative impacts on the poultry sector.
Q: How has it been since you became the Chairman, Poultry Association of Nigeria Ogun State Chapter (PANOG)?
A: It has been very challenging because the poultry industry is at its worst state in a long time with the price of maize, soyameal, feed, d.o.c, drugs and vaccines, and many more at their highest level ever. Hence a lot is expected from the leadership at this moment and we cannot afford to let our members down. Therefore, we are working tirelessly to engage all stakeholders to ensure we find a sustainable solution to the numerous obstacles confronting the poultry industry.
Q: I am sure you have manifesto or action plan before aspiring to become the chairman.  Can you let us into them and how many have you been able to achieve for your members and the poultry sector?
A: For sure we have our action plans which we have broken down into short, medium and long-term goals since we have a two years mandate.  In the short term we plan to set up five committees that will quickly look into the problems affecting us as PANOG and recommend solutions that we can implement. Also, we would want to revive the Poultry Council which will help with advocacy and knowledge sharing. Furthermore, we intend to collaborate with other organized private sector bodies and relevant government agencies. We would also be coming up with trainings, seminars and workshops to improve the capacity of our members. In the medium and long term, we would want to launch our permanent site project for the Dr. Olatunde Agbato Poultry Building which would be a befitting building for PANOG and we also plan to work with PAN National and PANSW to have a permanent site for Nigeria Poultry Show which is an annual event.
Q: What are the challenges facing poultry industry in Nigeria and how to overcome them?
A: Today the number one challenge facing the poultry industry is grain and feed availability and pricing. The COVID19 pandemic, draught, insurgency, banditry, devaluation of naira and ban of forex allocation for maize importation has made the price of grains (maize and soy bean) and feed to get to an unprecedented level that makes the business unprofitable for our members. Also, the annual egg and sometimes chicken glut coupled with the low purchasing power of Nigerians have negative impacts on the sales of our members. PANOG members are currently been encouraged to imbibe and implement the options of forward (egg processing and product branding/standardization) and backward (grain production) integration of the poultry value chain.
Q: No doubt, assistance from government, at the federal and state levels, will help the poultry industry a lot.  What kind of government aids do you think will assist your members to boost their output and the country's economy?
A: Federal and state governments should collaborate directly with the association to find sustainable solution to the poultry industry problems. Today we have written to the Federal Ministry of Agriculture, Presidency, Senate, CBN, Ogun State Governor, State Ministry of Agriculture, but only a few have responded to our letter not to talk of engaging us in discussion. We would want them to look into issues like grain cost and availability, egg processing/standardization, cost of funds, grants/subsidy, security/kidnapping, multiple taxation etc.
Q: It is believed that poultry industry is a viable and sustainable sector that can boost economy and generate revenue for the country.  Is this true or not?  Please explain.
A: The poultry sector contributes a significant part of the agricultural contribution to GDP while the value chain generates employment/income for millions of Nigerians and contributes to the income tax revenue of the Federal Government and the IGR of most states.
Apart from the economic outlook, the Society of Family Physicians of Nigeria has advised on the benefit of eating a balanced diet hence they have recommended the consumption of one egg a day for children and two eggs can be consumed on alternate days by adults and chicken meat is white meat hence it's healthier than red meat and these two sources of protein are the cheapest with lesser carbon foot prints on the environment and their production are already intensified in Nigeria.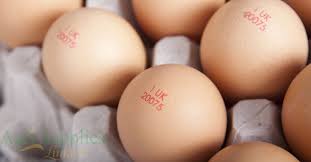 Q: Can the poultry sector create jobs for millions of unemployed Nigerians?  If yes, how many jobs, in figure, can it create?
A: I do not have the exact figures and that should be a data NBS should work on but surely the poultry sector has the potential of creating millions of jobs through its value chain.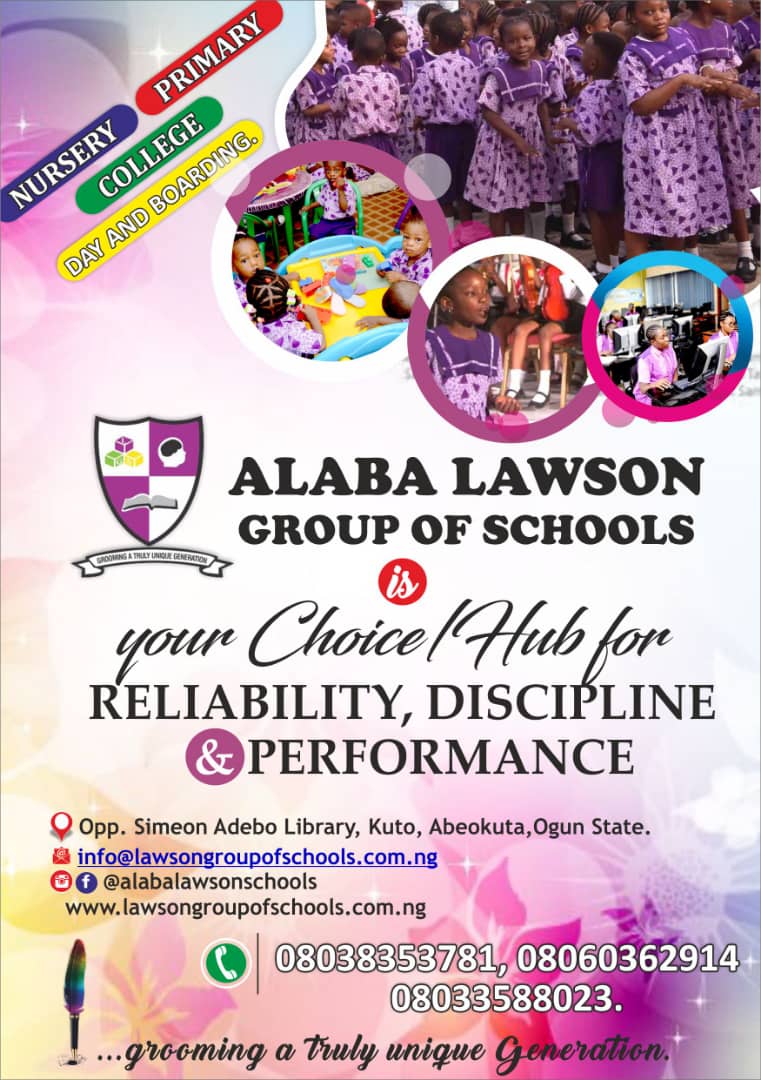 Nigeria is the highest producer of maize in Africa and 60 percent of that production is used by the poultry industry via the processing industries (feed mills) and 90 percent of the wheatoffals from flourmills across the country is being used by the poultry industry.  Also the edible oil meals processing industries by-products      (groundnut cake and soya meal) are used by the poultry industry to mention a few of the inputs that goes into poultry feed production.  At the production side we have the parent stock, layer and broiler farms which are scattered all across the country. Currently 95 percent of the turkey meat consumed in Nigeria are smuggled into the country from Benin Republic and this remains a potential to be tapped.
On the marketing side there are hundreds of thousands of families that depend on the income from the marketing of eggs, frozen chicken, poultry feeds, drugs/vaccines, DOC, spent birds, poultry manure, and others.
Q: Specifically, what is your message to Governor Dapo Abiodun government regarding the poultry sector in Ogun State?
A: Well for my Governor, Dr. (Prince) Dapo Abiodun we are yet to meet with him one on one even though we have written to have a meeting with him regarding the current situation of the poultry industry and how the state can reposition to tap into the benefits of being the largest egg producing state in Nigeria and second to Oyo in broiler production.
I personally feel there's the urgent need for the state to tap into the above opportunity and utilize the possible poultry value chain investments to generate employment to the unemployed youths in the state.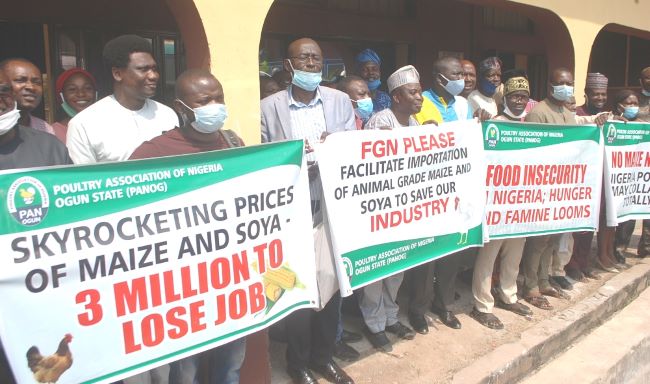 Q: No doubt, I want to believe you are aware of the crises over the menace of Fulani herdsmen in Yorubaland.  Has the activities of herdsmen affected the poultry sector, and can you please offer your comments on the disruption of crops and farms with cows own by these herdsmen?
A: On this subject l can say a lot because I am a victim. My company participated in the IITA AgResult project which was a fantastic initiative by IITA where they seek to improve the quality of maize produced in Nigeria. We barely waited till the end of the project because of the activities of the herdsmen at Apoje farm settlement in Ijebu-Igbo in Ogun State.
If our crops, farmers and workers cannot be safe in a government owned farm settlement tell me where else is safe in Nigeria. The worst part is when they destroy your farm you dare not act because when you go to the police station or court you cannot get justice because the cows are owned by influential Nigerians.
Unfortunately, simple economics theory requires that factories should be sited closest to the sources of raw materials for sustainability and profitability. In Ogun State our grains come from the North hence we are not retaining wealth and at best we are just a conduit pipe through which money flows to the grain producers in the North.
Ogun State Government and her South West counterparts need to look into the problem of herdsmen and open grazing very seriously and find a lasting solution to it urgently because our members are being kidnapped and we are tired of paying ransom and scared of going to our poultry farms.
Q: Nigeria, at this point, needs young, vibrant and educated individuals to join politics.  Do you intend to join politics?  If yes or no, why?
A: My father was a businessman and politician and both activities is in my DNA. For now, my focus is on business but l have maintained a high level of political awareness. Today I am not interested in elective political positions but I am willing to serve in a passive capacity if the opportunity ever arises.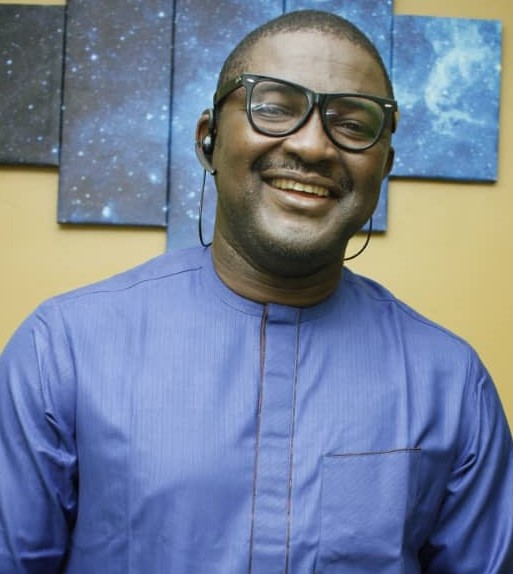 Q: How do you rate the level of political development in Nigeria?
A: I will rate Nigeria politics very low because we lost it right from independence through tribalism, religion and lack of meritocracy.
Q: Do you think the present crop of Nigerian politicians can lead Nigeria to prosperity?
A: Unfortunately, they cannot. Nigeria needs a total reset. You cannot build on a faulty foundation. Even if you bring ex-US President Barack Obama to run Nigeria he will fail.
Q: Can you suggest how Nigeria can quickly develop socially, politically and economically in order to join prosperous nations of the world?
A: Like l said earlier this can only happen if we have a functional constitution that is fair and just to all citizens irrespective of tribe, religion or wealth. Also, we need a total change of mindset, good leadership and followership. Africa is still waiting for Nigeria to wake up from her slumber.
Q: Before we end this interview, can you tell us about yourself?  Who is Idowu Asenuga, and your involvement in poultry business, and the plan to improve PANOG during your tenure?
A: Idowu Asenuga is a graduate of Engineering, two Master's degrees holder in Agribusiness Management, and also Food and Beverage Management. A Fellow of the Institute of Agribusiness Management of Nigeria with a 25 years experience in poultry business management.  I was the immediate past PRO of PANOG where l served for four years and I am the current State Chairman.
During my tenure l want to reposition PANOG and make it the top PAN state chapter in the country and give every poultry farmer in Ogun State a reason to be a proud member of the association. Thank you.
FOOTNOTE: You want to share story with us? You want to advertise with us? You need publicity/live coverage for product, service, or   event? Contact us on WhatsApp +2348073463653 or email [email protected]