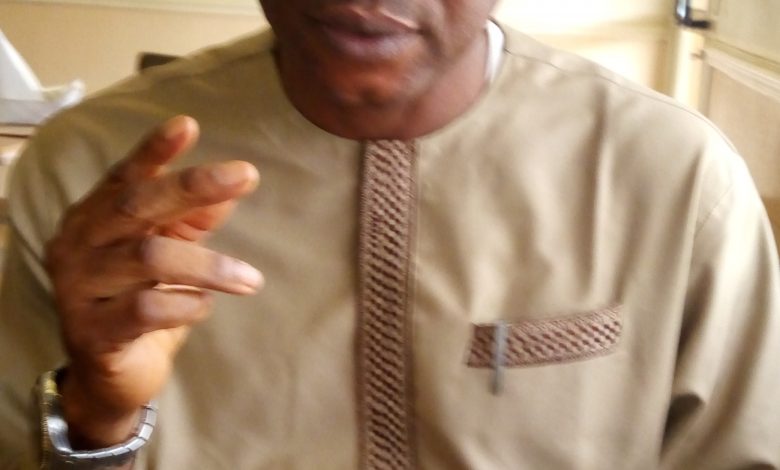 Interviews
Trending
INSTITUTE OF CHARTERED SECRETARIES/ADMINISTRATORS WOO GOVERNORS FOR MEMBERSHIP
Yanju Uwala in Abeokuta
The Institute of Chartered Secretaries and Administrators of Nigeria (ICSAN) has shown interest in wooing Governors in the country as their members, so they (Governors) can understand the international best practice in administration.
Penpushing reports that, the National Vice President of the Institute Taiwo  Owokanade made this known during an exclusive  interview, explaining that this became necessary in view of the fact that, their role as Governors is to administer well and effectively, stressing that  administration is one key aspect of the institute  process that being  push.
The Vice President stated that, Governors and administration cannot be separated if there is to be good and qualitative governance, adding that there is need for sound administrators who understand what it takes to administer.
'Well, I love the aspect that you mentioned, our institute is called "Institute of Charter Secretaries And Administrators", administration is one key aspect of our process that we are pushing, but we know that for every system to be much more functional we need qualified administrators'.
 'We need sound administrators, we need professional administrators, who understand what it takes to administer a process, so I also agree with you at that high level Governors are also administrators and all of those issues'.
'So our efforts is always at ensuring that of those good making whether they are members or not, but we will reach across to them, so they understand the international best practice in administration and then we will ensure in keep pushing those things into the height for them to actually know'.
'So Governors also need to understand some of these issues we are talking about, and that's why when we come to environment like this, we reach out to all of those people we perceived to be administrators within their own purview, governors inclusive and we will always ensure that we keep working with them to keep delivering good governance processes to all of our people and stakeholders', he emphasised.
Penpushing further reports that, Owokanade, who is also a fellow of the Institute spoke on corporate governance, stating that, 'we are a professional body and we push the fact that we focus on corporate governance'.
 'Corporate governance also strives to ensure that things are done and are done rightly, so our challenge is always to ensure that quackery does not come within our profession and one of those things that we need to do to get it right is to ensure that you have your body, your members always been on ground to associate'.
'We notice that where you don't have Chapter, then it will give room for some of these issues we are talking of. So all of those areas, we have surely overcome these is by ensuring that you have a chapter and they know themselves and they meet, so if people know them and associate with them, then the issue of quackery will not actually come within our own professional body. That's what we are working towards'.
The Vice President also disclosed that, the Institute has students membership across some tertiary institutions, adding, 'we have relationship with Babcock University, and they do our exams there, so we have a lot of students of Babcock that do our exams, and we also have some of their lecturers who are also our members'.
'Then in Ogun State University, now Olabisi Onabanjo University, we have some of the principal officers, some of their lecturers who are also our members, and also in Abeokuta. Then in Ijebu-Ode too, we have some of our members in Tai Solarin University of Education, and also the Tai Solarin College of Education at Omu-Ijebu, we also have our members there'.
'So within Ogun State, we have a large number of members, even at Mowe;  Mowe is also  in Ogun State, we also have some of our members, who resides there, so within Ogun State we have an average of about 100 – 200 members', he said.
Penpushing also reports that, Owokanade confirmed that the institute is in cordial relationship with the Government at all levels, stating officials of government participate in many of the programmes with robust contributions.
'We have a wonderful and solid relationship with them, we associate with them, and everytime we have activities, we also submit our communiqué to them, let them be able to understand some of these issues that the public is talking about, we also ensure that we look at processes that are good enough for the government'.
'Infact, in the last national conference we did few weeks ago, our topic was "Ease of Doing Business" did you also know that is the major issue the Federal Government is talking about and we brought that to focus and we address it, and we also ensure we brought government officials, both at the federal and state to that programme, so that they can understand some of these issues we are talking about. So for the Federal Government, State Government, we have a wonderful working relationship with them.