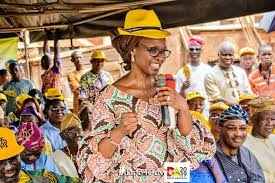 Archive
OGUN GOVERNOR'S WIFE CALLS FOR STAKEHOLDERS INTERVENTION TO ELIMINATE HEPATITIS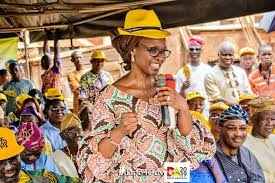 The first lady noted that the viral infection was one of the major killer diseases in the world, with about 20 million Nigerians living with the disease, emphasized the need for more investment in diagnostic tests and vaccines for its treatment and management.
Penpushing further reports that, she stated that the present administration was committed to endorsing the global health sector strategy on viral Hepatitis by the World Health Organizations (WHO) in 2016, through the implementation of interventions such as testing and treatment for chronic Hepatitis B and C.
The Governor's wife while saying the campaign was to commemorate the 2019 World Hepatitis Day, noted that the ailment could be wiped out through provision of accessible and affordable health care, with government's intervention, using the universal health coverage and integrated services against the viral disease.
Penpushing also reports that, the Permanent Secretary, Ministry of Health, Dr. Ayinde Adesanya,  while speaking said hepatitis was a blood-borne disease and shared similar route of transmission with Human Immuno-deficiency Virus (HIV), which could be sexually transmitted, spread through blood and other body fluid as well as sharing of infected sharp objects, such as needles and blade.
The President, World Hepatitis Zero, Nigeria Commission, Dr. Mike Omotosho, in his remarks noted that the elimination of Hepatitis was in stages, which   involves screening, counseling and treatment, adding that a permanent cure or management to reduce viral load, would enable carriers live a normal life.
 Penpushing reports that, the Southwest Commissioner, World Hepatitis Zero, Princess Florence Egbeyemi, in her address explained that symptoms of the disease include, yellowing of the skin and eyes, urging all to get tested and encourage others in their communities to know their status, as it is prevalent among those that are addicted to alcohol and have multiple sexual partners.