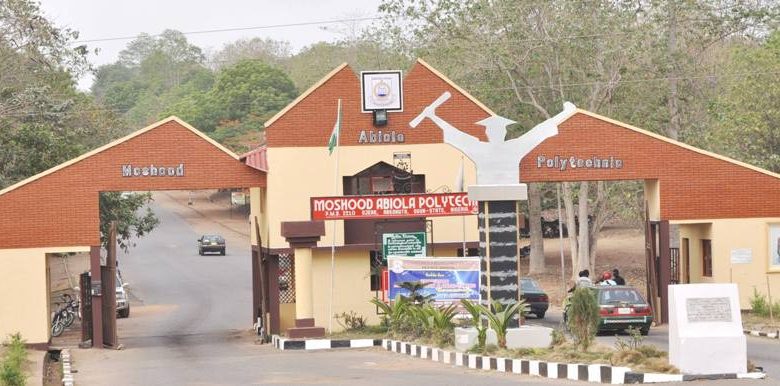 Stated in other words, can solid technical education still be made in Nigerian Polytechnics, especially at Moshood Abiola Polytechnic, Abeokuta under the current psychosocial situations which saw the 40 year old institution survived one of the darkest times in her decades of existence?
I mean after the much noised, ill informed attempt to hurriedly upgrade the front line Polytechnic to a University of Technology by the recent past administration in Ogun state.
As the above question rages through my mind, a deluge of undeniable facts and figures simultaneously inundate my mind thus affirming that admission seeking Nigerian youths, parents and indeed guardians have a great choice of a life time technical education opportunity to make with an education of their children or wards at the prestigious Moshood Abiola Polytechnic, Abeokuta – where 21st century well grounded millennials are, literarily manufactured or made!
The Facts?
*OGUN GOVERNMENT HAS FULLY AND STATUTORILY RESTORED MAPOLY ABEOKUTA TO STATUS QUO
It is no more news that contrary to uninformed insinuations in some ignoramus quarters that MAPOLY Abeokuta is a crises ridden institution, the Governor of Ogun State, Prince Dr. Dapo Abiodun(MFR), with the support of the 9th Assembly of the State led by Rt. Hon. Olakunle Oluomo, has graciously restored the institution back to its hard earned glory with full force of the law, putting an end to the needless academic crises that greeted the affairs of the Polytechnic in the last couple of years.
 *MAPOLY RUNS A SMOOTH UNINTERRUPTED ACADEMIC CALENDAR
One the greatest challenges of tertiary education in Nigeria is unnecessary interruptions and incessant strikes leading to overly extension of academic calendar. This monster has seen students spend about four crawling years to run a National Diploma or Higher National Diploma in some Polytechnics in the country.
However, this monster of delayed or overly extended academic calendar has never been in able to raise its ugly head at Moshood Abiola Polytechnic Abeokuta where he fact sheets clearly singles out the institution as one Polytechnic in Nigeria, where you can enroll for a two year course and be rest assured that you will graduate after two years! That has always been the academic culture and character of MAPOLY but for the eruptive educational volcano that almost swept the institution away into oblivion but now that His Excellency, Prince Dapo Abiodun has restored the institution to stability, it stands to reason to state that the bad days of needless incessant interruptions of academic calendar are also over!
*PROMPT MOBILISATION FOR NYSC/PROCESSING OF RESULTS WITH ONLINE UPLOADS
Final graduating students often wait in long near endless batches before they are mobilized for the mandatory National Youth Service Corps(NYSC) scheme in some institutions.
At MAPOLY, students have enjoyed prompt NYSC mobilisation into the scheme over the years. This is not unconnected with the swift digital based processing of results with ultimate uploads to the online portal of the Polytechnic where students can access their results without the hassles of manual queues to check their results!
*MAPOLY PARADES HIGHLY PROFESSIONAL PEDIGREE OF LECTURERS
Only very few Polytechnics in Nigeria parade the same quantum of highly professional lecturers as Moshood Abiola Polytechnic Abeokuta. To be modest, the pedigree of professionals in different disciplines ranging from the flagship Department of Mass Communication, to the Department of Accountancy as well the Mechanical Engineering, Electrical Engineering as well as the Sciences is simply second to none!
*MAPOLY HAS GOT AN INTIMIDATING NUMBER OF PHD HOLDERS AS LECTURERS AND NON ACADEMIC STAFF
As at last count, Moshood Abiola Polytechnic parades no fewer than seventy (70) PhD holders amongst its staff across various disciplines and courses of study. Interestingly, while the institution was plunged into the recent status upgrade crises and the attendant interruption of academic calendar, well over   twenty (20) members of staff of the Polytechnic,(including non academic staff), bagged the highest educational degree. That strength of staff qualification competes favourably even with some universities elsewhere!
*CULTISM IS NEAR NON EXISTENT AT MAPOLY 
The greatest dread of many a parent whose children or ward are seeking admission to a higher institution is the monstrous mindless bloody killings, rapes and robbery fuelled by prevalence of rival cult groups and their attendant cult clashes leading to loss of lives and palpable insecurity on Nigerian campuses.
It is a known fact however that at Moshood Abiola Polytechnic Abeokuta, the management tend to have an impressive magic wand with which it has consistently kept cultism and cult clashes to a negligible minimal level on the Polytechnic campus over the years. This is so much that cultism assumes a space of near non-existence in the scheme of affairs at MAPOLY.
*MAPOLY BUBBLES WITH IMPRESSIVE SOCIAL LIFE
Ever thought of a campus where stars are bred, talents discovered and developed, think Moshood Abiola Polytechnic Abeokuta where students experience a healthy social life with a very  accomodating host communities accommodating students of the non residential institution.
Corporate organisations with different range of products and services targeted at vibrant Nigerian youths frequently reach out to MAPOLY to organize or sponsor extra curricula events organized by individual students, various students associations as well as the highly intelligent yet sociable Student Union Government of the institution. Little wonder the Polytechnic has produced some of the finest fast rising players in the country's entertainment industry such as MC Bishop, Blaq Talk, Hardvantage of Lagos, Zlatan, to mention but a few.
*MAPOLY OPERATES ONE OF THE BEST E-LIBRARY SYSTEMS IN NIGERIA
If your tertiary age child or ward is already a bookworm that loves to read, MAPOLY is the right Polytechnic to be given the state of the art library facilities fully equipped with relevant books and electronic data base en suite.
*MAPOLY OPERATES STANDARD PRACTICAL LABORATORIES, PRACTICAL STUDIOS AND ENTREPRENEURSHIP HUB CENTRE
Laboratories for science and applied science practicals at MAPOLY are indeed the backbone of the institution's technical education legacy.
Production studios of the Polytechnic's Departments of: Arts and Industrial Designs, Mass Communication, Architecture, Building Technology as well as Hospitality and Tourism are no doubt, state of the art.
The business hub facilities at the institution's Centre for Entrepreneurship Development enables students develop vocational skills and hands on practical business know-how that guarantee their emergence as self-reliant, value added graduates.
 *EMPLOYERS' REPORT ABOUT MAPOLY PRODUCTS IS IMPRESSIVE
Education, especially technical education, is not an end in itself but a means to an end. The ultimate value of an education at Moshood Abiola Polytechnic gains great traction when one considers the magnitude of impressive commendations made by employers of labour in various labour sectors about products of MAPOLY.
I make bold to assert that a large chunk of the Media landscape in Nigeria is gallantly decorated and dotted by products of the Department of Mass Communication, Moshood Abiola Polytechnic, Abeokuta.
The same success story radiates in the field of Accounting where many students of the Polytechnic regularly become Chartered Accountants even before graduating from the Polytechnic.
At the Integrity Campaign 2.0 recently organized  for students of tertiary institutions in Ogun state, Aminat Olaleye an Accounting student of MAPOLY emerged as the  Recipient of the Award of Integrity Ambassador for her uncommon display of honesty and integrity having returned a student's lost school fees to the Student Union who in turn located the rightful owner of the lost sum of money! "In this age and amongst Nigerian youths?!" Wouldn't you rather have your child study at such a model institution?
The current Student Union President of the Polytechnic, Samson Omoniyi, a multi talented student who plays the Guitar dexterity, is a typical face of MAPOLY having won several Spoken Words and Public Speaking Competitions (including the JCI Public Speaking Competition), within and outside the Polytechnic Campus before his emergence as SUG President.
His rendition tagged "Integrity is Patriotism" at the Ogun State Integrity Campaign 2.0 2019 was singles out and his entry is currently nominated for votes amongst top entries at Campaign!
*MAPOLY HAS PRODUCED GREAT ICONS, CAPTAINS OF INDUSTRIES, HIGH PROFILE POLITICIANS IN NIGERIA
Space will fail me to chronicle a checklist of great icons, professionals, captains of industries, high networth individuals and politicians in Nigeria among whom are: Senator Ibikunle Amosun, former two term Governor of Ogun State and current Senator representing Ogun Central Senatorial District,(who unfortunately, was the man at the centre of the MAPOLY storms), Mr. Lateef Ibirogba, (Former Commissioner in Lagos), Alhaji Ayinde Soaga ( NTA), Mrs.Funmi Wakama (NTA), Mr.Lekan Otun ( Guardian Newspaper), to mention but just a few!
*MAPOLY IS THE POLYTECHNIC TO BE OR TO BEAT
Given her impressive academic track records, professional profile of staff, peaceful campus system devoid of incessant cult clashes, culture of smooth academic calendar, state of the art library cum E-library facilities, standard laboratories and practical production studios along side an entrepreneurship hub centre, commendable social life and ambience of sporting activities and other extra curricular activities for the development of the  psychomotor domains of students and the prevalent culture of Integrity, safety and being a brother's keeper practised by the leadership of the institution's students union as well as the avuncular poise of the Polytechnic's Management and staff, it stands to reason to say that, Moshood Abiola Polytechnic, Abeokuta, is indeed, the Polytechnic to be or to beat in Nigeria!
The pen of yours truly, the writer of this piece has had to write freely and glowingly about MAPOLY because I am also a proud product of Moshood Abiola Polytechnic, Abeokuta.
My current practice as a media consultant, music artiste and a practical media lecturer has its tap roots in my passage through the Department of Mass Communication, Moshood Abiola Polytechnic, Abeokuta , Ogun State, Nigeria.
Hence, my unapologetic statement that by the grace of the Almighty God, I am actually Made in MAPOLY!
The 2019/2020 Admissions into fully accredited Full Time and Part Time National Diploma and Higher National Diploma programmes at Moshood Abiola Polytechnic Abeokuta is currently on going. So, I appeal to parents and guardians and youths seeking admission into a reputable Polytechnic to take advantage of a life time of solid technical education at MAPOLY by visiting the Polytechnic's official website: www.mapoly.edu.ng for further information and admission enquiries.
Olufemi Orunsola, A Practical Media Lecturer and Consultant Writes from Abeokuta, Ogun State, Nigeria.