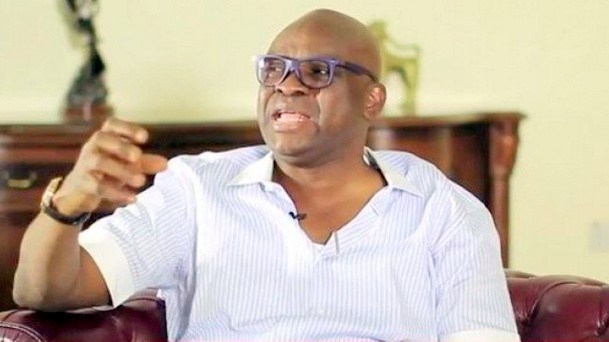 Archive
I AM ABANDONING MY PRESIDENTIAL AMBITION IN PROTEST OF 'STOLEN' MANDATE OF MY DEPUTY AT EKITI GOVERNORSHIP ELECTION, SAYS FAYOSE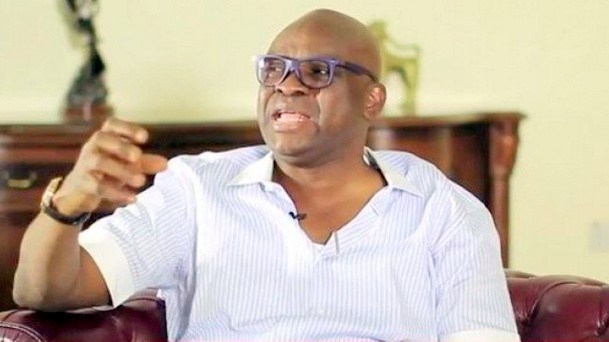 "Most importantly, despite that the party has zoned the Presidency to the North, it may interest you that no one has come out in this manner to show interest and our party should not wait or beg anyone to fly its flag. Do we now say that if no one comes out from the North, the party won't have a candidate?"
Penpushing reports that, contrary to determination on the Presidency slot, he claimed that with Kwakwanso now in the Peoples Deocratic Party(PDP) he had been vindicated that President Muhammadu Buhari lacked the capacity to govern the country.
He emphasized that when he(Fayose) gave the warning about the capacity of President Buhari, Kwankwaso was one of the people who reacted angrily against him, adding that,"but thank God, today, you have seen reason and you are now born again," Fayose told his guest.
"I told Nigerians in 2015 when Buhari was campaigning that he lacked capacity. His subordinates have always handled governance whenever he heads a place. You said what is this Fayose saying but today, you are a great convert."
The Governor insisted that, Buhari was a wrong choice for the All Progressives Congress (APC), and described him as a "black market', just as he urged the Peoples Democratic Party(PDP) to pick the best candidate so that Nigerians could have a choice in 2019.
"We must approach this battle with as a united body. This is a wake up call for all the aspirants. We want a man in whom our future and the future of the country is guaranteed," Fayose said.
Penpushing reports further that, Kwankwaso, who is a former governor of Kano State,in his remarks admitted that the All Progressives Congress(APC) which he was part of, made a mistake in their change mantra by picking President Buhari.
"We all know what is happening as a result of the change we made. We regretted it and it was a mistake. We must change the change. With your support and the support of the others, PDP will sack APC in 2019 and form the government at the centre'.
"I have come to Ekiti to solicit for your support and through you, to ask for the support of the delegates. We are all aware of the challenges we face as a country. I believe I have the capacity to put things right just as we did in Kano where we almost performed a miracle."