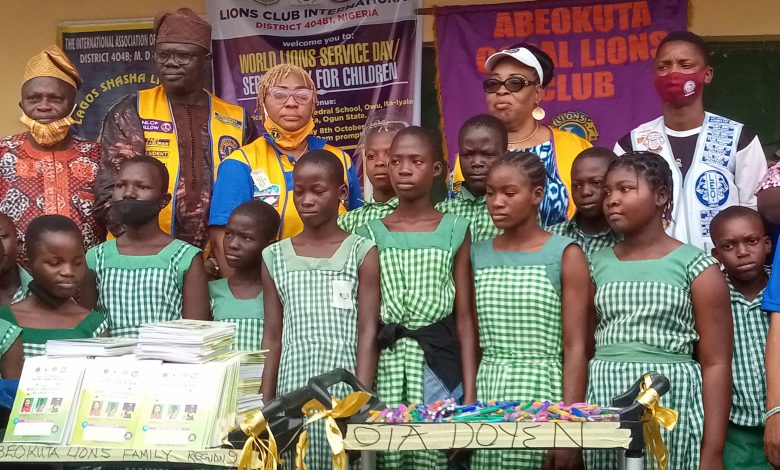 Education
Lions Club donates educational materials, clothings to pupils
The Lions Club International has donated books and other educational materials to 3,500 pupils of African Church Primary School, Owu located in Iya-Iyalode of  Abeokuta North Local Government Area of Ogun State.
Penpushing reports that, Club District 404B1 Nigeria made the donations on Thursday to mark the World Lion Service Day/Children Service Day, and also donated number of clothing materials to the pupils, as well planting 80 trees round the school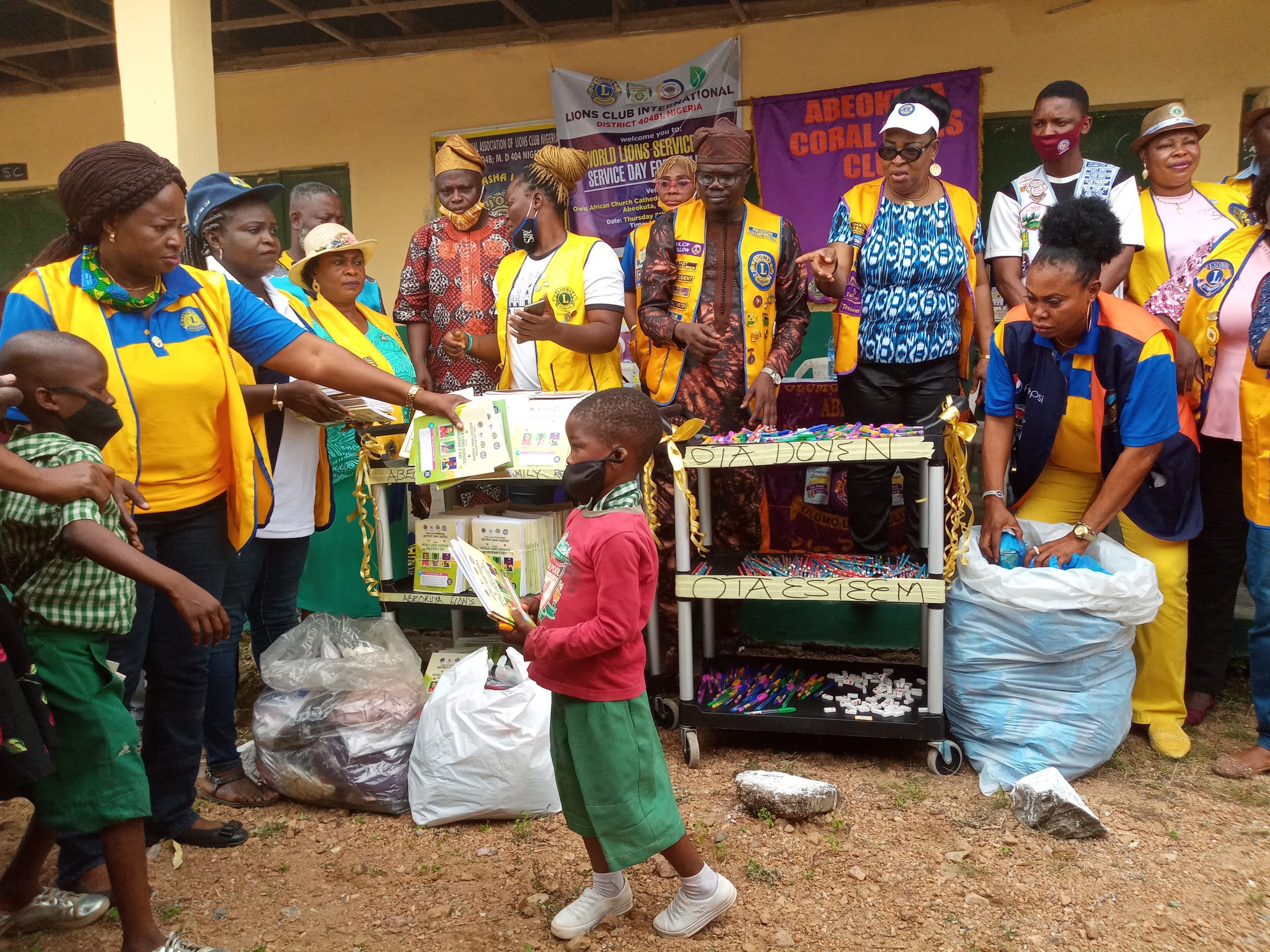 The District Governor of the club Lion Oluremi Lynda Odunmbaku in her welcome address recalled that the club was founded about 103 years ago in Chicago in United States of America (USA) by Melvin Jones with over 1.4 members across the globe at now.
Penpushing further reports that, Odunmbaku explained that the club is non-religious group, non-political and not a secret cult, and it has been dedicated that every October 8 of the year is meant to celebrate the birth of the club worldwide.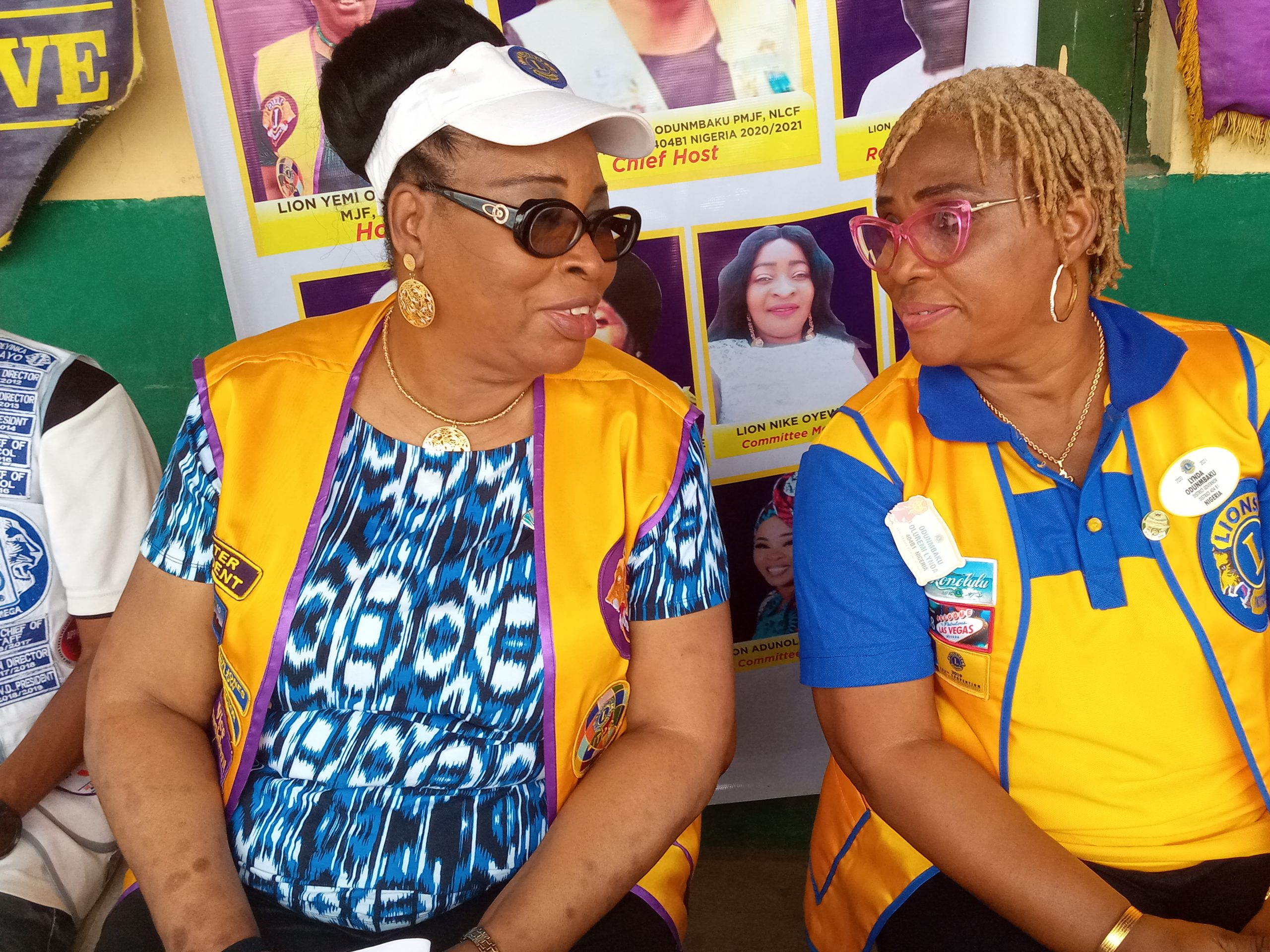 'The 8th day of October every year, world lion service day is a day when lions are proud to show the world what lionism stands for. Here in District 404 B1 Nigeria, with the help of our students from African Church Primary School, Owu ,Ita Iyalode, Abeokuta, we plant a few trees alongside the fence of the school. We hope the plants will be properly nurtured', she said.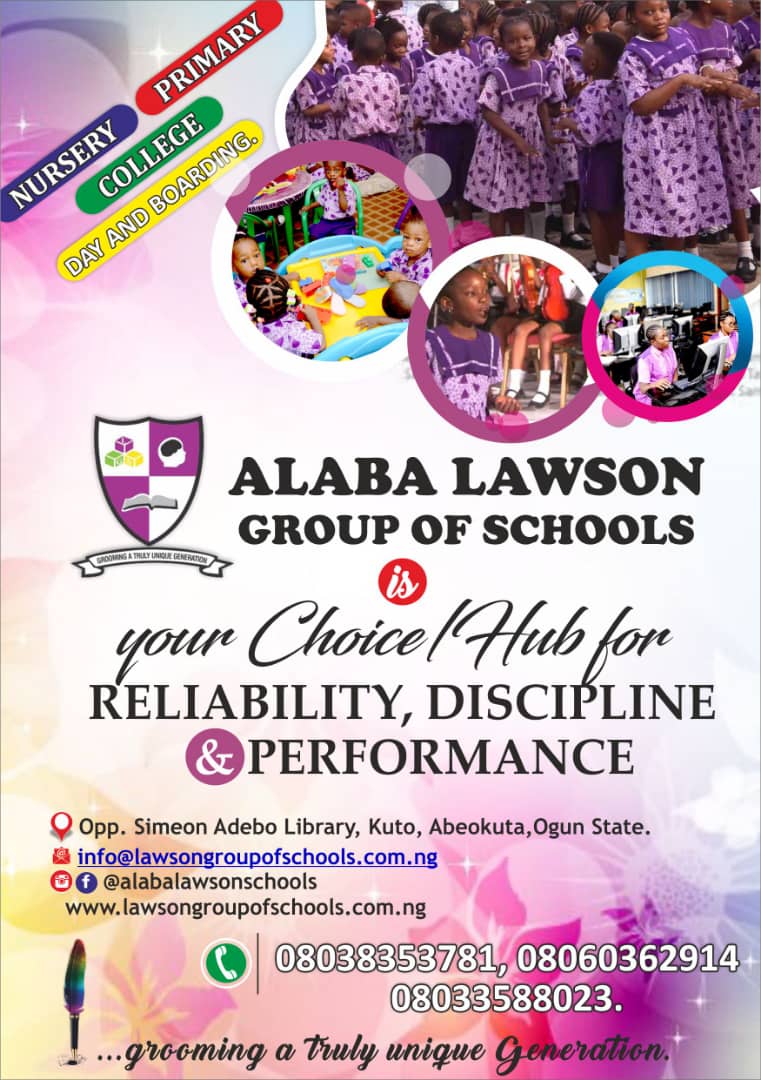 Penpushing reports that speaking on the planted tree round the four walls of the school, said ,'I am sure these pupils are looking forward to taking part in the tree planting activity as some of them may be doing it for the first time'
'We urge the teachers to ensure pupils water and take care of their plants everyday before and after classes. Benefits of tree planting include:aesthetics helps beautify of the school and community,improve health by cleaning the air and protecting children from pollutants
The Governor added other benefits as protecting school from flooding by intercepting runoffs thereby reducing severity of flood, trees also  improve soil water conservation by providing shade, regulating  temperature extremes.
Penpushing also reports that Odunmbaku noted that trees improve  land's capacity to adapt to climate change  and increase  wide life habit,stressing that it is therefore without doubt that the choice of this particular activity is the perfect  and benefiting these children in no small measure
The Chairperson of the Committee, Lion Yemi Olanrewaju  who is a retired Permanent Secretary enjoined all other members around the world to show by example the objectives of lionism and ethical practices which the club upholds, stressing that that was the essence of the spirit which unite them together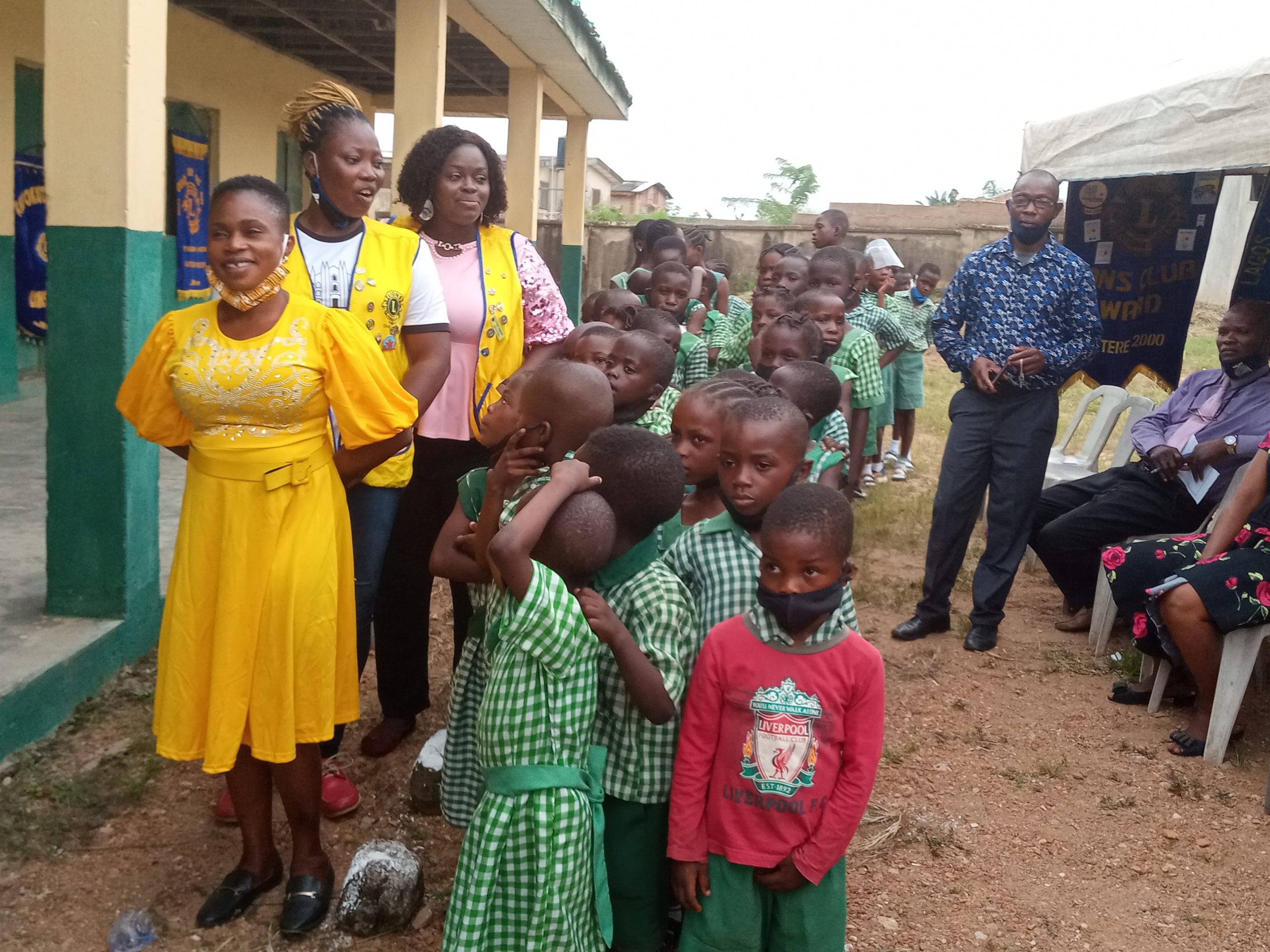 'On this day, we show our community what lionism is all about. This is not just symbolic. It encompasses the many uncountable good works that Lions routinely do for others as we work', Olanrewaju said.
Penpushing reports that, the school management expressed appreciation to the club on the gestures, with a pledge that, the value added to the educational development of the school shall be judiciously used for the benefits of the pupils