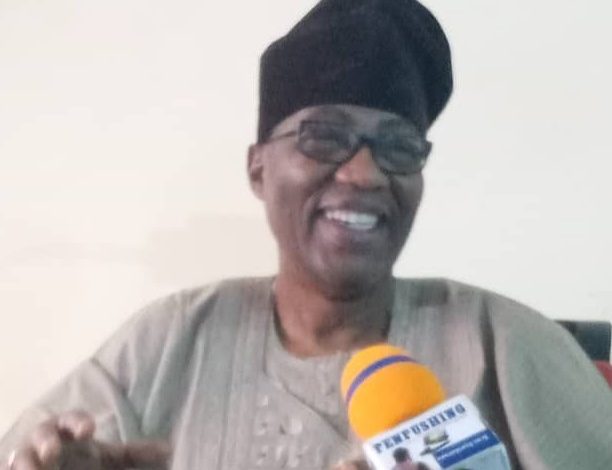 Interviews
EXCLUSIVE: Obasanjo, Kashamu vindicated my choice of Gboyega Isiaka for Ogun state governorship race, says Daniel
Former Governor of Ogun State, Otunba Gbenga Daniel, says the candidature of Prince Gboyega Nasir Isiaka in two subsequent polls has vindicated his choice as the Governorship candidate of the Peoples Party of Nigeria (PPN), in the 2011 elections in the state.
Penpushing reports that, Daniel, who had fielded Isiaka in the new party his supporters had joined, after he fell apart with the then President, Chief Olusegun Obasanjo, who presented late Brigadier General. Adetunji Olurin as the candidate of their party, the Peoples Democratic Party (PDP), described Isiaka, who came second to former Governor Ibikunle Amosun in the election, as  the best at that time.
The politician, who was answering questions from members of the Editorial Board of the Penpushing Media, who paid him a courtesy call in Abeokuta, was asked if he regretted his action then and he said, he had no issues with the candidate presented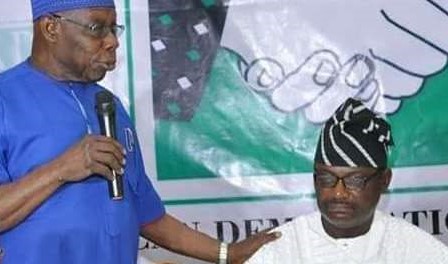 "I have no issues with the candidate that we selected; I still think he's probably the best at that time and I think I've been vindicated. You should ask me how, because if you are talking about the emergence of Prince Gboyega Isiaka, let's assume that we have people who didn't agree at that time, but if you remember 2015, four years later, the man who championed opposition and against that selection and against what we were doing, late Senator Buruji Kasamu, was the one who turned round and picked the same man to run under his own structure in 2015', Daniel stated.
"And if you look at what happened also in 2019, eight years later, if you remember, that time, we had some little disagreement with our Baba, (Chief Olusegun Obasanjo), in 2011, but in 2019, it is common knowledge that the same person that they disagreed with in 2011 was actually Baba's choice', he explained.
"Those are the two main people, who had serious issues, and do I need to say anything, nothing else to say. I've been vindicated, because it means that directly or indirectly, both personalities concluded that, that was the right choice after all. So what else do I need to say, in engineering or mathematics, we call it QED," he added.
Penpushing further reports that, asked if there was anything he thought he could have done differently while in office, the Engineer, popularly called OGD, noted that there is nobody who will add 8 years to his life, and would not feel probably he would have done something different.
,'There is nobody who will add eight years to his life, who will not feel that probably he would have done something differently. So, there are a few things that probably one would have done differently, not in terms of principle, but, maybe in terms of method or approach. So, that happens all the time, because for instance, if somebody takes his strong position, that position may not be right and you also think your position is a correct one', Daniel added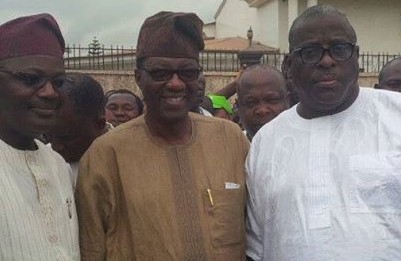 Penpushing also reports that, Daniel said he still believes in all actions he took because he was guided by what he called the golden rule in the Bible, which among others, says one should do unto others what they prefer to be done to them.
'Do unto others, as you like them to do unto you. That covers up all the 10 commandments. For me, my golden rule is that anything you cannot defend publicly in the presence of man and God, don't do it and that's the last question I ask myself when you bring a document to me for approval", he stated.
Penpushing reports that, while noting that one cannot govern a sophisticated state like Ogun for eight years and not have some challenges, pointed out that, some people will take different views of opinion
"Even when there were issues, several people who took certain positions have now turned around to feel that, okay, given the benefit of information and knowledge; maybe we would have taken a different position. But what is important is that we've made peace at the end of the day. As I said, it's not about people and not us', Daniel added.
Penpushing further reports that, the former Governor said, public service, is responsibility to intervene in the lives of the people, lamenting that, unfortunately not many people view it from that perspective
"Public service is indeed a service for the people who appreciate you. It is a service and responsibility to intervene in the lives of the people. Unfortunately, not many people view it from that perspective and that is usually what has almost led to the challenges in the system', he said.
'As Governor, I had always defined my responsibility as a facilitator; somebody who is responsible for the welfare of all the citizens of the state, someone who is supposed to give a helping hand, where it is required. I think, to a large extent, and I usually also say to people that my responsibility is not only for the good people, it's also for the bad and the ugly', Daniel emphasised.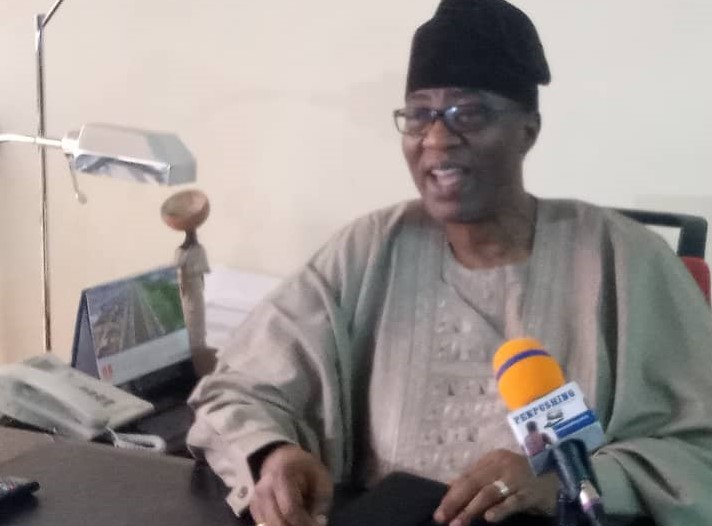 "For the good people, we encourage them to do more good, for the bad people, we encouraged them to turn from bad to good, and for the ugly people, we showed them why it is not good to stay ugly. So, we have responsibility for everybody and I think that I feel fulfilled, that to a very large extent, nobody could possibly do it all within the limit of resources that were available at that time', he stated.
"I think we have given a very good account based on my definition of what the job is all about. Some people may have other definitions, but that is what I thought I had to do and I think that to the extent I'll give myself a pass mark if you allow me," he declared.
NOTE: Watchout for full interview on Saturday, where he spoke on number of issues, including type of leader Nigeria deserves, his stewardship as Governor, and his Senatorial ambition
 FOOTNOTE: You want to share story with us? You want to advertise with us? You need publicity/live coverage for product, service, or   event? Contact us on WhatsApp +2348073463653 or email [email protected]