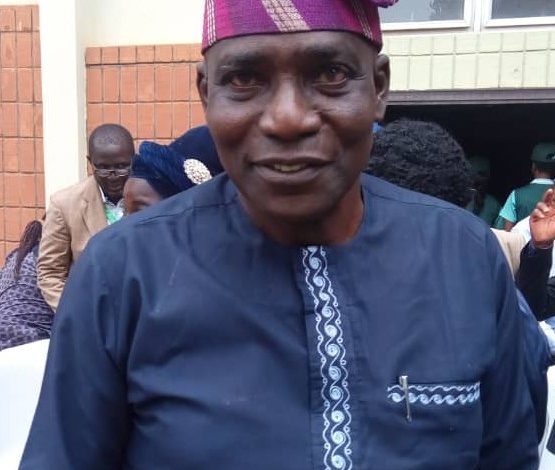 Opinion
For the record: The life and time of emeritus Professor Israel Folorunso Adu
Professor Adu was born in Igbara-Oke, Ondo State of Nigeria on July 4, 1944 and had his early education at St. Paul's Anglican School, Igbara-Oke from 1951 to 1956. He was one of the beneficiaries of Chief Awolowo's double promotion policy as part of the Universal Free Education Programme which took off in 1955.
He spent a year on the farm with his father after the completion of his primary school education in 1956 before providence smiled on him to start his secondary school education in January 1958 at the newly established Anglican Grammar School in the town and obtained the West African School Certificate in December 1963.
He worked briefly as an Account Clerk with the Western Region Ministry of Agriculture before proceeding to the Animal Health School, Moor Plantation, Ibadan as one of the pioneer students of the school in September, 1964 and obtained a Diploma Certificate in October 1968.
Destiny again smiled on young Adu in October 1968 when he was opportuned to join the Preliminary class of University of Ibadan, Ibadan from where he earned the Bachelor of Science (Agriculture) with Honours in Animal Science in June 1972. He taught briefly at Aiyede Grammar School, Aiyede, Ekiti State before he started his postgraduate studies with Rockefeller Foundation Scholarship in October 1972.
He obtained the Doctor of Philosophy degree in Animal Science in July 1975 from University of Ibadan. Professor Adu also earned a Bachelor's degree in Pastoral Studies from Life Theological Seminary, Ikorodu in 2003. Prof Adu was conferred with a Doctor of Science degree (honoris causa) by McPherson University in November, 2019.
Professor Adu worked as a Scientific Officer with the Nigeria Education Research Council of the Federal Ministry of Education between September 1975 and September 1976.
Professor started his over 43 years of Teaching and Research career at Ahmadu Bello University, Zaria, Nigeria in October 1976 as Lecturer II/ Research Fellow II. At the university, he taught many undergraduate and postgraduate courses, supervised students and researched extensively particularly on Small Ruminant Nutrition and Management. Professor Adu had his postdoctoral training at the Rowett Research Institute in Edinburgh, Scotland in 1977.
Professor Adu rose quickly through the ranks to the Chair of Professor of Ruminant Nutrition and Management on 1st October, 1986 as a testament of his prolific and scholarlypeer-reviewed publications in national and international journals.
Professor Adu was highly published with 129 papers comprising 8 monographs, 3 chapters in books, 16 invited keynote/public lectures, 76 journal papers and 26 referred conference proceedings, apart from 32 occasional publications, reports and reviews.
Professor Adu attended over 60 major national and international scientific and professional conferences in his lifetime some of which he has acted as Chairman of Scientific Sessions.
Professor Adu chaired the Academic and Programme Sub-committee of the 7th Pan-Commonwealth Forum on Open Learning in 2013. He has been Deputy-Editor-in-Chief and member of the editorial committee/board of four learned journals. In the process of his career, Professor Adu supervised and graduated 14 masters and 5 doctoral students.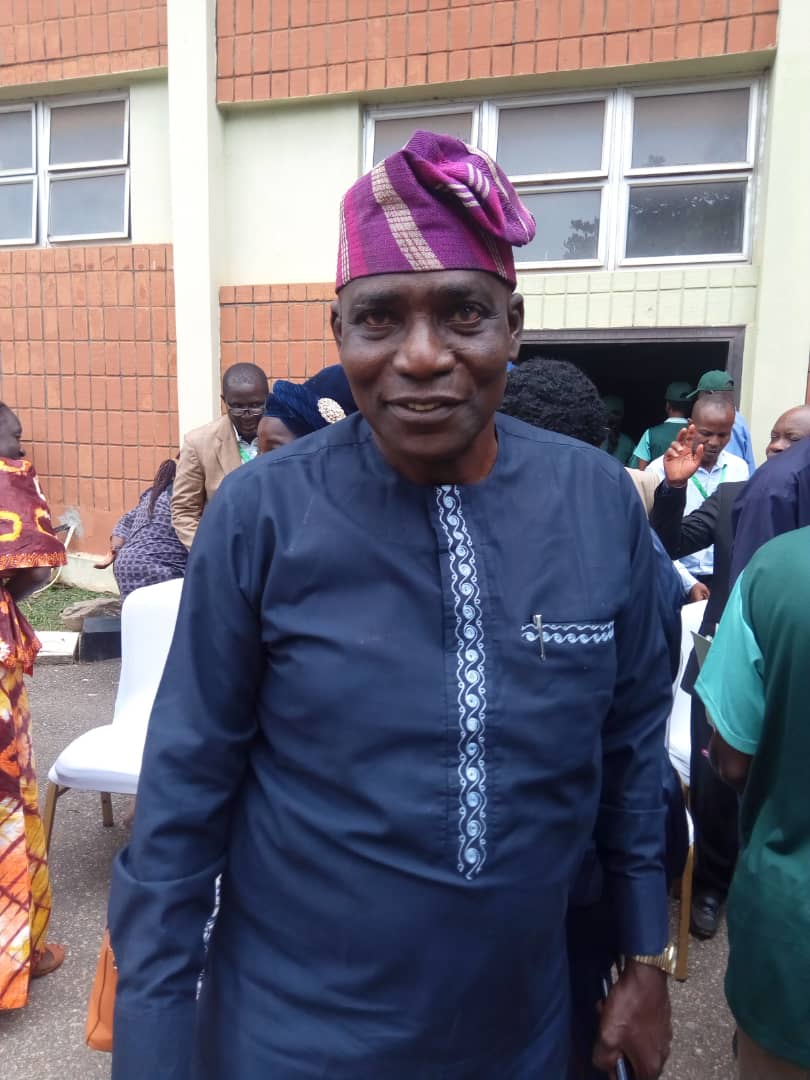 Professor Adu is an awardee of the prestigious Alexander Von-Humboldt Foundation Fellowship and was a visiting Professor to the University of Giessen, Germany from 1988 to 1989. He was an external examiner to 15 universities in Nigeria and 4 universities in Africa in his lifetime.
Professor Adu transferred his services to the University of Agriculture, Abeokuta in October 1990 where he has served as Head of Section (1990/1991), Dean Student Affairs (1992 to 1996), Deputy Vice-Chancellor (1996 to 2000) and Vicechancellor (2001 to 2006).
As Vice-Chancellor, he had a demonstrable record of hard work, excellence and integrity and was noted for enviable performance and credible achievements.
He won the maiden Best ViceChancellor Award for Nigerian Universities in 2002 and won the award again in 2005. He was Chairman, Committee of Vice-chancellors of Nigerian Universities in 2006. Professor Adu sat as Director in 3 registered companies in Nigeria.
Professor Adu is a Registered Animal Scientist and a well-known Consultant on livestock production particularly sheep and goats. He was the National Coordinator, Nationally Coordinated Small Ruminant Research in Nigeria from 1979 to 1987.
He was a member of the Small Ruminant Research Network of International Livestock Center for Africa from 1990 and served as the Chairman of the network from 1994 to 1998. Professor Adu served on the World Council for Animal Production (1998 – 2000).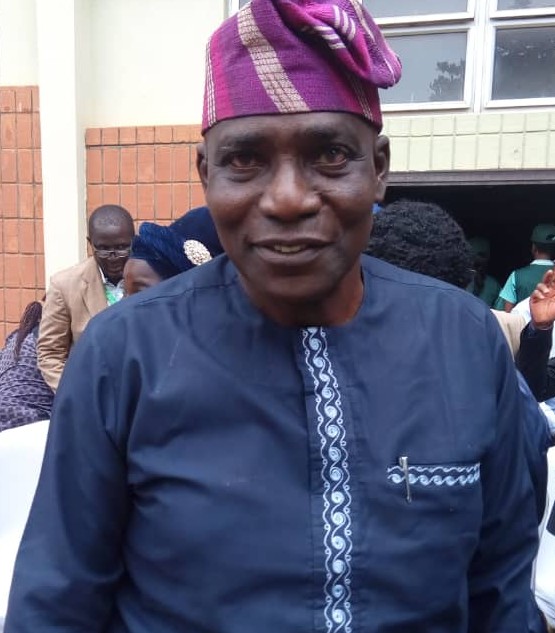 He was former President Nigerian Society for Animal Production (1996 to 2000), the first Vice-President of the Nigerian Institute of Animal Science (2007 to 2014) and currently, the National president of the Professional Institute (2014 to date)
A man escounded in the annals of accomplished and distinguished intellectual, an academic per excellence, Prof Adu had received, at the last count, 34 national and Institutional recognitions, honors and awards including who is who in Nigeria, 1990, biography of the American Research Institute and member Board of Advisors of the American Biological Institute 1991, named in the profile of African Scientists of the African Academy of Science 1991, Merit Award for Excellence by Pfizer livestock feeds, 1997, distinguished Alumnus of the Department of Animal Science of the University of Ibadan 1998, 21st century Award by the Institute of Biological center, Cambridge England 2004, FREM/UNODC Award for passion by Prison Rehabilitation Mission International in conjunction with the United Nation's office for Drug and Crime,2005; Dr. Kwame Nkrumah Outstanding leadership Award in Agriculture, 2004 and Life time Achievements and committed service by the University of Ibadan in November 2018.
Professor Adu was a Fellow of the Nigerian Society for Animal Production, Academy of Science and a Fellow of 4 professional bodies. Professor Adu was a Visiting Professor at the National Open University of Nigeria for his sabbatical and accumulated leave from January 2007 where he worked first as Consultant, Academic Planning (2007-2009) and later as Foundation Dean, School of Postgraduate Studies.
He was also the Foundation Director of Quality Assurance and Accreditation Agency of the African Council for Distance Education (ACDE-QAAA) 2011 to 2017. In that position, Professor Adu coordinated the development of a Quality Assurance Tools and Instruments for Institutional Quality Audit and Programme Accreditation for use in African Open and Distance Learning Universities. That Toolkit was translated into 3 other African languages.
Professor Adu was appointed as one of the two African Focal Point Men for quality by the International Council for Distance Education based in Oslo, Norway (2016-2017). Professor Adu was a recognized expert in Quality Assurance in Open and Distance learning and has facilitated workshops on Quality Assurance in many universities across Africa. His latest appointment is as a member of the National Research Fund Monitoring and Evaluation Committee and the Chairman, Science, Technology and Innovation group (2019 to date).
Professor Adu was the Chairman, University Establishment Committee for McPherson University, a private university owned by the Foursquare Gospel Church in Nigeria (2007 to 2012). In this assignment, Professor Adu was reported to have demonstrated forthrightness, thoroughness, commitment, accountability and good leadership for set goals.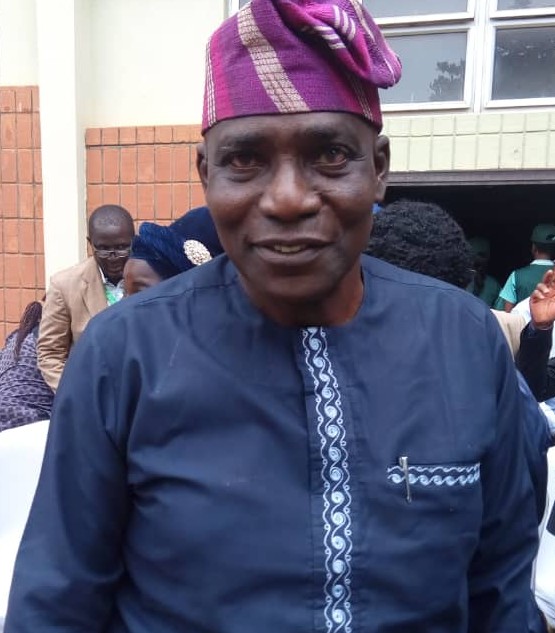 He was the pioneer Pro-chancellor and Chairman, McPherson University, Governing Council (2012 to 2016) during which he entrenched pristine academic traditions as benchmarks for the orderly growth and development of McPherson University.
Prof Adu has travelled to all states of the Federation and to many countries in five of the continents of the world. Professor Adu was an ordained Minister of the Gospel with the Foursquare Gospel Church in Nigeria.
Professor Adu was honored as an Emeritus Professor at the Federal University of Agriculture during the 27th Convocation ceremony on January, 2020.
Prof. Israel Folorunsho Day joined the Saints Triumphant in the early evening of Sunday 7th June 2020. Survived  by his wife Agnes Jokotolaoluwa Adu, Children and grandchildren. He will be dearly missed.
May his soul rest in peace.