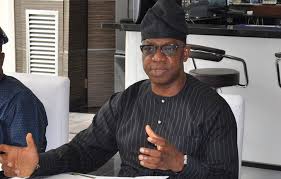 Archive
For the Record: ADDRESS DELIVERED BY THE GOVERNOR OF OGUN STATE, HIS EXCELLENCY, PRINCE DAPO ABIODUN MFR, AT THE COLLOQUIUM TO MARK THE 160 YEARS OF JOURNALISM IN NIGERIA, HELD ON MONDAY, 2ND DECEMBER, 2019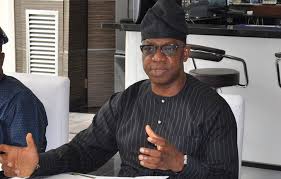 Let me also say that this particular celebration to mark the 160 years of Journalism in Nigeria, or any celebration of Journalism in Nigeria, is indeed a celebration of Ogun State. Apart from the fact that Ogun State has a rich history of giants and record breaking achievements in the field of journalism, we cannot but recall that the first newspaper in Nigeria, Iwe Iroyin fun awon ara Egba was published here in Abeokuta, our State Capital in 1859. Therefore, from whatever angle we want to look at it, this 160 years celebration of journalism in Nigeria is celebration of the birth of Journalism in Abeokuta as exemplified by the publication of Iwe Iroyin fun awon ara Egba in 1859. It is therefore not surprising that many of the greatest names in the field of Journalism in Nigeria had, or still have, a connection with Abeokuta. Great names such as Chief Obafemi Awolowo, founder of the oldest and still existing private-owned newspaper in Nigeria, The Nigerian Tribune; and we cannot forget that the idea of the first television station in Africa was his brain-child. Late Chief Moshood Kashimowo Olawale Abiola (MKO), the founder of the defunct Concord newspaper; Late Chief Olabisi Onabanjo, the First Civilian Governor of Ogun State, was also the popular columnist Ayeekoto; and, of course, our own Baba, His Excellency, Aremo Olusegun Osoba, the former Managing Director of the defunct Daily Times; the great Aremo Taiwo Alimi of the Voice of Nigeria fame; Dr. Yemisi Bamgbose, one time National President of RATTAWU and so many others that time and space will not permit us to mention here.
And, if I must state, even many non-indigenes of our dear State have become indigenes of Ogun State through the Pen-pushing Profession. Many of the household names in journalism were either trained at Ogun State Polytechnic, Abeokuta, or cut their teeth in the profession at our State-owned Ogun State Television (OGTV) or Ogun Radio. Mr. Dimeji Kayode- Adedeji, here, will always say he is a proud Ijesa man, but the penpushing profession has made him an Ogun State man and he is also our in-law. So, he is Ogun State by profession and by marriage. It is, therefore, not surprising that the popular housing estate for men of the penpushing profession, Journalists' Estate, is located at Arepo in our dear State. Coming from this background, Ogun State is proud to host this celebration of 160 years of journalism in Nigeria.
Distinguished ladies and gentlemen let me commend the organizers for the wise choice of the theme for this colloquium. As we celebrate, it is also important that we appraise development in the field of journalism vis-à-vis its practice. The role and status of journalism and mass media, in general, have undergone a lot of changes over the last two decades. This is not unconnected with advent of digital technology, especially the internet. Apart from television, radio, and newspaper, the internet has become a new, ready and easy tool to disseminate information especially through the social media, which has turned almost all of us into "professional" internet journalists. But, it will be uncharitable not to acknowledge the fact that as much as the social media has its positive contributions to the dissemination of information; it has also become an easy tool in the hands of some unscrupulous elements for malicious and deliberate misinformation. This has prompted various reactions from different quarters with some people even calling for Death Penalty for people found guilty of what has now been popularly referred to as the Hate Speech.
Using this celebration to appraise the influence of the social media on this great profession could not have been more welcomed. It is, therefore, important, that as veterans, you do not only keep abreast of developments in the journalism profession, but that you also play your role as elders, which you should be, by monitoring the activities of the younger professionals. This will go a long way in repositioning the pen-pushing profession as truly the fourth estate of the realm in the democratic system.
 It is, therefore, imperative that Journalists as professionals should always be on their guard against forces that seek to take advantage of the formidable power of the profession for their selfish ends. It has even become more important that the profession divests itself of partisanship, ensure objectivity in its reportage and inculcate investigative journalism, if it desires to continue to remain relevant. One major avenue of achieving this, is for veterans in the pen-pushing profession to ensure professionalism and unity, among professionals and use the profession as catalyst for continued human capital development. You must also strive for continued professional development so as to keep abreast of the best global practices in the industry. 
For us as an Administration, we will continue to remain open to all genuine collaborations from professionals, individuals and corporate organizations towards the successful implementation of our "Building our Future Together" Agenda. Let me assure you that our Administration will continue to leave its door widely open for more collaboration and positive contributions to the continued development of our dear State. We are not averse to constructive criticisms. All these are needed to achieve inclusive governance to which we are committed. Our commitment is to ensure good governance for the development of our dear State and increased prosperity for all our people and all those who have made our dear State their home.
Once again, I congratulate the leadership and the entire membership of League of Veteran Journalists for the hosting of this colloquium. As I wish you all a more enlightening and most fulfilling discourse, I thank you all for listening and God bless.
Prince Dapo Abiodun, MFR
Governor of Ogun State, Nigeria
Monday, 2nd December, 2019