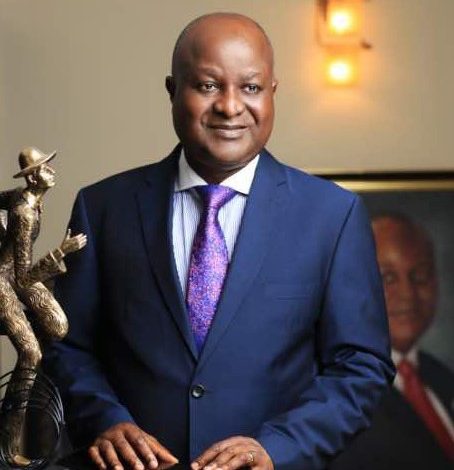 Opinion
For records: Being lecture delivered by former Deputy Governor Central Bank of Nigeria, Tunde Lemo at Almuni Association of Wema Bank
Introduction
It gives me a great pleasure to be here today at the maiden re-union of my colleagues-former staff of Wema Bank Plc. I will like to thank the executives of this august Association for providing the platform for me to address this gathering today. I also want to thank my brother, the current Group MD/CEO of Wema Bank Plc for accepting to attend the re-union as well as his financial and moral support. We are very grateful sir. Let me also express my sincere appreciation to our fathers of the day- Chief Oluneye Bisola Okuboyejo and Alh Barr Sulaiman Tunji Adepoju for gracing this occasion.
I have decided to speak generally on the topic: COLLEAGUES FOR LIFE: CONNECT, EXPLORE & BENEFIT. I will share my few thoughts generally and later speak briefly on our Wema EX-COLLEAGUES. Gone are the days where former employees were referred to in the past tense!
An increasing number of Organizations are now grasping the value of keeping the bond between employer and employee strong long after the two have parted. Ex-employees are increasingly becoming a treasure trove of brand ambassadors, potential clients, future business partners and top-notch rehires.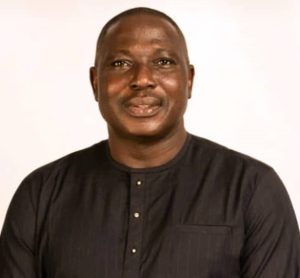 Even after you move on in your careers, the time you spent together connects you all. Alumni network provides you with opportunities to stay in touch with your formercompany, network with fellow alumni, find new opportunities and continue contributing to — and benefitting from — the rich legacy you helped build.
Much like college and University administrators who enthusiastically welcome former students back to their campus community, HR leaders and managers are reaching out to individuals who left their jobs for any number of reasons.
In doing so, many organizations are finding lasting benefits in these boosted ties. The employer-driven alumni initiative is still novel in Nigeria and only very few companies (mostly foreign companies) are actively doing it. I seize this opportunity to recognize and appreciate my very first post-graduation employer-Arthur Andersen-now KPMG for blazing the trail in this initiative. Coincidentally, I am currently the President of the KPMG Alumni in Nigeria.
Benefits of Alumni Associations – Reasons Why You Should Join your Alumni Association
What is an Alumni? An Alumni is "An individual who has had a prior formal relationship with an organization of some form (corporate, non-profit, educational). "The old definition has always referred to an individual's alma-mater: "A former student who has either attended or graduated in some fashion from an educational facility"
The term Alumni is now broadened to include anyone who has had an affiliation of some form with an organization. The term is no longer just used for educational facilities; it now includes those affiliations with organizations (corporate/non-profit). It also no longer has to be someone who used to work full-time for that organization; it has been expanded to include part-time, interns and volunteers.
The evolution of the term reflects the changing business environments where organizations are keen to maintain a relationship with anyone who they have had a formal relationship, as each segment of Alumni can provide differing values whether it be interns converting to employees, retirees providing knowledge transfer or volunteers as brand advocates.
Some of the benefits of joining your Alumni Association are:
Networking Opportunities
Alumni associations offer networking opportunities, which can connect recent and former employees and help people pursue career change as well as business opportunities. Networking can take many forms. Alumni associations might offer online career fairs or host virtual networking events with tips for job interviews.
Many alumni networks also maintain LinkedIn groups or connect alumni through member databases. These connections can lead to jobs, clients, partnerships and other valuable career opportunities.  But what if your organization has tens of thousands or even hundreds of thousands of alumni? Where do you start?
You should check out chapters and groups within your alumni association because in this case, they are usually organized by interest, location, and career.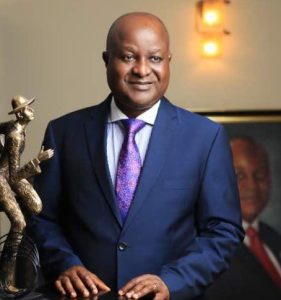 Alumni Events
From alumni lectures to game day pep rallies, alumni associations often host socialevents. Alumni can create their own clubs and host events through hundreds of groups. These events help alumni build a community and stay connected with friends with the organization.
Alumni associations typically plan the biggest alumni event: reunions. If you've always dreamed of planning an organization reunion, join the alumni association and volunteer for the reunion committee.
Up-to-Date Information About Organization
Alumni associations send out current information about the firm to former employees via newsletters, e-newsletters or firm magazines. From a new branch/location slated for construction/opening to updates on the firm's athletic teams
Corporate Diversity Goals
Organizations now realize that a diverse and inclusive workforce improves performance, boosts innovation, and supercharges employee engagement. This is why they actively seek to address issues of gender, race, and equal pay for equal work throughout their enterprise. To breed an atmosphere of accountability and credibility, they focus on increased transparency to bolster change inside the company, and out.
By placing a strong focus on the development and maintenance of their alumni network, innovative companies can leverage the reach and influence of ex-employees to promote corporate diversity within their enterprises.
Discounts from Businesses
Alumni associations often partner with businesses to offer discounts for members. Members can receive group discounts onauto insurance, health insurance, life policy, cell phone service, electronics and other gadgets. In some cases, members can also receive group discounts on apparel, restaurants, and financial services.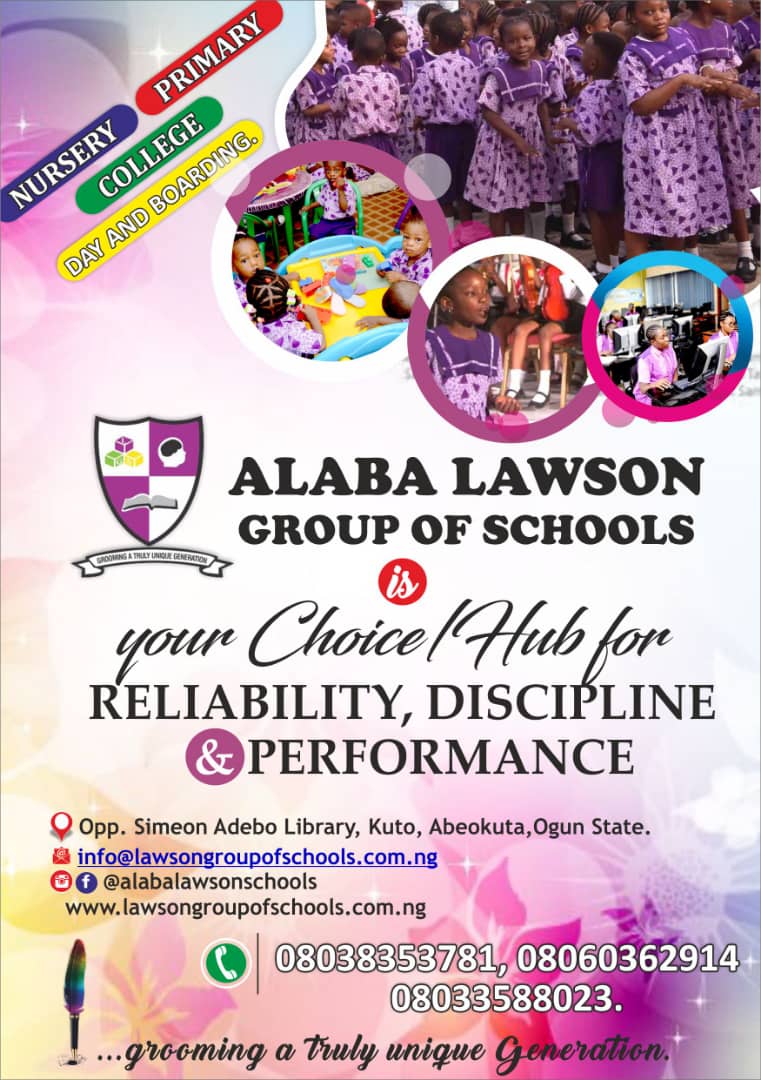 How much can you save with alumni discounts? That varies by Alumni organization, but the savings can be substantial. However, discounts are unique to each alumni organization.
Travel Discounts
Here's another major perk of joining your alumni association: travel discounts. From cheaper hotel rates to discounted airfare and travel insurance, members can save on all kinds of travel expenses.
Take a boat cruise in your location or travel around the globe with your alumni association.
Career Services
Alumni associations offer career support for recent employees and longtime alumni. Career services can help professionals choose a career path, transition into a new field, and explore career opportunities.
What kinds of career services do alumni associations offer? It can range from providing career coaching and hosting professional development events for career advancement to offering self-assessment tests, a job board, regional career programs, and exclusive online job listings.
In some cases, these opportunities may not be widely published elsewhere.
Email Access
Many alumni memberships come with permanent access to a firm-affiliated email address — usually the one you got while you were an employee. Alumni can use this email address to show affiliation with their firms and connect with other alumni.
Organization email addresses come with their own perks, like access to discount programs. Plus, maintaining your employee email address can prevent you from losing access to emails received during your employment period.
Volunteer Opportunities
Alumni can participate in a variety of volunteer opportunities through their alumni associations, helping them give back to their communities. Many firms offer virtual volunteering events, rely on volunteers to staff committees, and invite alumni volunteers to guest lecture.
Some firms allow Alumni volunteers to interview new job applicants and meet with employee groups. Some firms also recognize volunteers with awards and badges.
Give Back to Current and Future Employees
Some firms encourage their alumni to help current and future employees. Alumni can give back to their communities and help current and future employees in several ways. First, many alumni associations fund social bonding for incoming employees. Some Alumni also offer "study scholarships" to employees who has an alumni connection.
The Future Of Alumni: Community
As organizations expand their definition of what it means to have a formal relationship, and as the need to expand a talent pool increases, the term Alumni will gradually convert to the term "Community". Their Alumni Platforms will become Community Platforms that enable anyone with a relationship to stay connected.
A job applicant that didn't get the job, the husband/wife of an existing employee keen to explore opportunities for their children or access discounts, to contractors who want to continue taking advantage of the learning programs and remain eligible and active for future contracts.
Organizations Alumni are already expressing their desire to be involved in more than just a "recruitment/candidate" conversation, whether that be to amplify a sustainability project or be a part of an internal Employee Resource Group around diversity, pride, inclusion, vets or other employee-led topics.
WEMA BANK STAFF ALUMNI
This association was born through the initiative of a few of us: Messrs Wale Adedapo, Lekan Ife-Alabi and Eddy Ademosu on November 10, 2017. The association was registered with the Corporate Affairs Commission (CAC) on February 27, 2020.
I will like to commend them for this initiative as well as their patience in enrolling us. I have been reliably informed that we are now up to 350 on the roll and the number has been growing.
The executives have been able to achieve so much in just a little over 4 years. The Group Life Policy is currently up-and-running as well as social funds which provide some token financial grants to members when they bury their direct parents as well as the wedding of their children. Besides, members attention has been called to provide direct support to others in some peculiar circumstances, albeit confidentially.
In order to ensure we take advantage of the association; I will like to suggest that we observe some codes that will assist in ensuring that the association achieves its objectives especially on the WhatsApp platform which has become an effective tool for bonding:
Principle of Equality
While we continue to observe mutual respect, we should realize that we have all grown to become adults. We therefore need to ensure that every member is deemed equal to the other in importance and this should reflect in all that we say or do.
Decorum
The platform should not be used to "settle old scores". We should embrace one another as members of the same family. We should therefore not allow the use of foul language etc on one another.
Political Neutrality
Individuals are entitled to their political views or affiliations of their choice. The Association is however apolitical and the platform should not be available to canvas for support for any political party. Articles are welcome, especially when they provide information or knowledge that will benefit individuals or the group as a whole.
Religious Neutrality
The Association consists of active members of the main religions practiced in Nigeria. We should therefore refrain from using the platform to canvas for or put down any religion.
Moral Ethics
We should avoid the promotion of information or videos that are immoral. Nude pictures, pornography and/or any other immoral comments/videos should not be permitted on the platform.
The list goes on. My recommendation is that we set up a committee to work on the comprehensive code of ethics and shared values for the adoption of all of us.
Conclusion
As I was concluding this short presentation, I remembered the old adage "Ogun omodekole se ere gbaogunodun, ogbon agba kole se ere gbaogbonosu". Which in English means that we are not going to be together forever. Nature will definitely take its toll.
I therefore give tribute to our departed colleagues and appeal that while we are all still alive, let us continue to try our best to be our brothers and sisters keepers.
I thank you for listening. God bless you.
FOOTNOTE: You want to share story with us? You want to advertise with us? You need publicity/live coverage for product, service, or   event? Contact us on WhatsApp +2348073463653 or email [email protected]
#opinion  #news  #metro  #penpushing  #features  #media