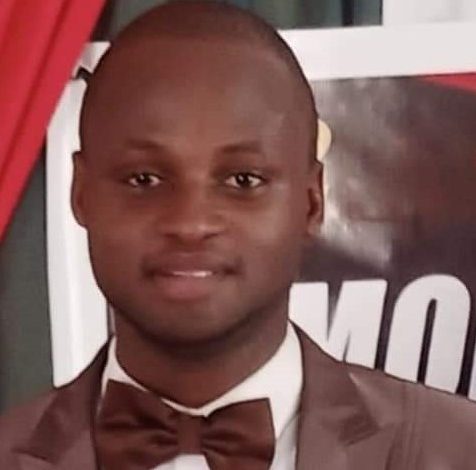 Opinion
God's Intention for the Creation of Man
By Oluwadara  Akingbohungbe
Gen.1.26 And God said, Let us make man in our image, after our likeness: and let them have dominion over the fish of the sea, and over the fowl of the air, and over the cattle, and over all the earth, and over every creeping thing that creepeth upon the earth.
In all of God's creation, Man was the absolute creation of God in his likeness and fashion, in other words Man was made after the order of God with the intention of the extension of God Upon the Earth.
Gen.1.27 So God created man in his own image, in the image of God created he him; male and female created he them. I like you to know that you are not an accidental being as a Man or Woman reading this book right now.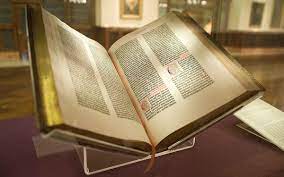 God Almighty, the First person of the God Head after the order of Trinity (God the Father, God The Son "Jesus", and God The Holy Ghost)  has been in Existence since eternity past (Ages Past) in Heaven, He has been dominating the Heaven by himself.
Then he thought of an establishment which is the earth, he created the earth for the extension of his influence as it was in Heaven, but according to the scripture we are made to understand that God is a Spirit as stated in John 4:24
John.4.24 God is a Spirit: and they that worship him must worship him in spirit and in truth.  For the Spirit (God) to operate (function maximally) on the earth, the Spirit needs a container (Body) to carry it that was why God Created Man in his likeness and breathed upon him his Spirit.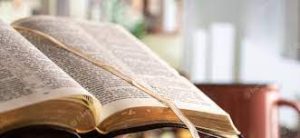 The total Man concept consist of Spirit, Soul and Body, the real you as a Man (including you as Woman) is a Spirit (invisible to the natural) who has a Soul (intellect) carried or contained in a Body (physical structure).
As a Man, (when I mean Man I am not excluding the female gender Woman) your body is needed on earth for the execution of What God has laid in your Spirit for your Soul to demystify. God made man in fashion with the purpose of him to continue his (God's) work on earth.
In the beginning of creation, whatever may be any latest invention of Technology, Arts, Science, name it, God Saw everything including that which is to come in the centuries to come, but he embedded the creation in Man by releasing His blessings upon Man to be fruitful and multiply and replenish the earth.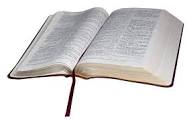 Gen.1.28 And God blessed them, and God said unto them, Be fruitful, and multiply, and replenish the earth, and subdue it: and have dominion over the fish of the sea, and over the fowl of the air, and over every living thing that moveth upon the earth.
The word replenish means to fill the earth. As a Man you have the mandate of filling the earth with your God given gift, what have you given to your community, society, Nation and the World at large.
Don't look for what to accept from the World, you have something deposited in you after the order of God which is Dominion (power, influence, authority) over the earth. The access to Dominion over Darkness is light, the Dominion of Light over Darkness is unquestionable says Bishop David Oyedepo which I realize is a reality.
The reality of your Dominion over that present predicament is base on the light you receive (see and acquire) from God's Word.  Ps.147.19 He sheweth his word unto Jacob, his statutes and his judgments unto Israel.
That idea you have in as much as it is rooted in God's word validate it reality upon the existence of Mankind.  As a Covenant Child your inovation is an extension of God's creation. Don't take life with levity, Life is a serious business that transcend into eternity, whatsoever we find ourselves doing on this earth will be a reflection of our life hereafter.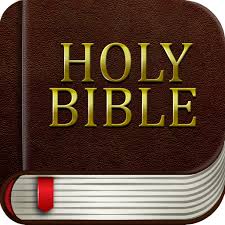 There was a day I ask my late Dad that why did God sent us into this World, why can't we all be in heaven with him at once, He replied me that God want Sons And Daughters for himself and it will be a partiality for him to just create us all and place us in Heaven, He need to examine us by sending us into this World if we all are qualified to be His Sons and Daughters.
2Cor.6.18 And will be a Father unto you, and ye shall be my sons and daughters, saith the Lord Almighty. According to the scripture above God said he will be a Father unto us and we shall be his sons and daughters, it is of necessity for us to know that the scriptures before 2 Corinthians 6:8 made us to understand that we need to be separated from the world and we should touch no unclean things.
2Cor.6.17 Wherefore come out from among them, and be ye separate, saith the Lord, and touch not the unclean thing; and I will receive you, As a result of the fall of Adam and Eve by the deceit of the devil in the beginning of the history of mankind, the world has been polluted and there needs a way for God to restore Man back to himself.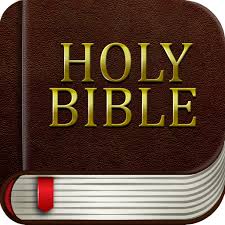 The initial intention of God creating Man is for himself (God). We are created for God's pleasure, worship and glory, therefore whatever we find ourselves doing as sons and daughters of God the Father must be for the pleasure, worship and glory of God.
Base on the covenant anything that does not give pleasure to God that does not give worship to God and does not give glory to God in your life is from the devil and you need to resist it by the authority in the name Of Jesus Christ.
Matt.19.8b: but from the beginning it was not so. From the beginning it was not in the agenda of God for you to be molested by the devil. God's intention for your creation is the glorification of his Majesty in your life. God is a loving Father.
Jesus Christ Speaking in John.6.37 He said thus: All that the Father giveth me shall come to me; and him that cometh to me I will in no wise cast out.
Oluwadara Temidayo Akingbohungbe can be reached on 08167842768 and [email protected]
FOOTNOTE: You want to share story with us? You want to advertise with us? You need publicity for product, or service, or   event? Contact us on WhatsApp +2348073463653 or email [email protected]