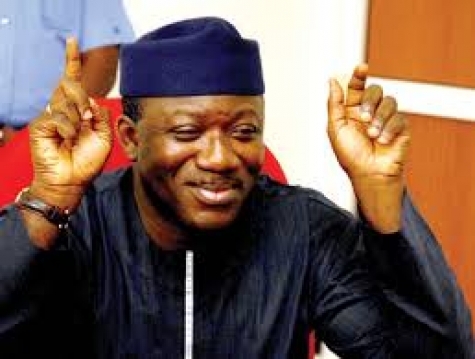 Archive
EKITI 2018: FAYEMI IN STREET OF EKITI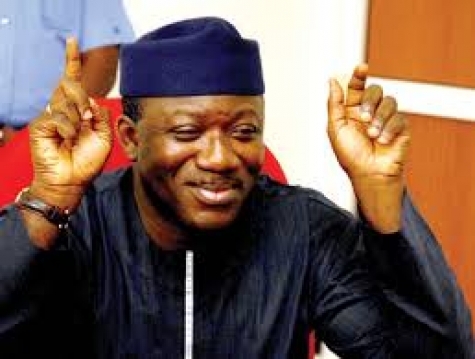 The facelift and turnaround of the tourist's centre was among the five projects executed by Dr. Fayemi's administration as listed by the people of the community.
Residents of Ipole-Iloro were not left out as they told Dr. Fayemi pointblank that Governor Fayose abandoned their community because they voted for him(Fayemi) in the last governorship election. They declared that they remained adamant as they are going to repeat same on July 14, 2018.
In what seems to be the trump card Fayemi is going to use on the election day, children who interpret most of the political messages on billboards to their parents have suffered certain setback from the Governor Ayodele Fayose-led administration. That they would inform their PVC-carrying parents that they are not ready to continue in such setback like dropping out of school due to introduction of school fees is not in doubt.
Besides, those who have lost their jobs due to the draconian policies of the incumbent administration would persuade friends and families to help in returning the man whose administration provided them the jobs.
This group of people include 700 youths who were engaged by Fayemi-led administration to manage road traffic in the state. They were popularly known as Dagrin.
Over 500 youths in peace corp introduced by the same administration were sent packing by Fayose.
Another 100 youths in agricultural programmes put in place by Fayemi, YCAD, were also given the boot.
Other victims of Governor Fayose's job termination spree include 10,000 Volunteers engaged by Fayemi's administration.
Exactly 183 workers in the state House of Assembly were eased out prematurely by Fayose. And over 60 youths working at IKogosi warm Spring were ordered to vacate the premises after shutting down the tourist's centre.
However, it is glaring that the APC governorship candidate is seen as the saving grace the people have among the numerous candidates vying for the seat owing to his performance during his first term in office.
The joy expressed by the people at the arrival of Fayemi in each of the communities revealed how thirsty the people are for a change of government in the state and believing he's the change they desire.
Political pundits have noticed that the coming election is no longer a contest between the incumbent Governor Ayodele Fayose and Dr. Kayode Fayemi, but rather a contest between Fayose and the people of the state.
Bolu-Olu Esho is a journalist and a socio-political analyst.