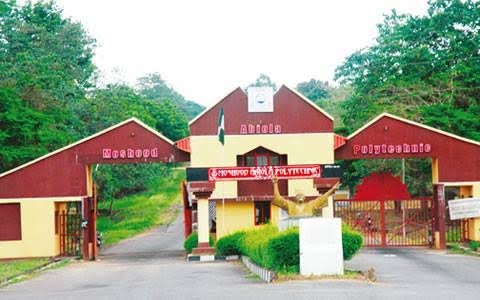 Archive
DON'T POLITICISE MOSHOOD ABIOLA POLYTECHNIC ACADEMIC STATUS, STUDENTS' UNION WARNS ABEOKUTA CLUB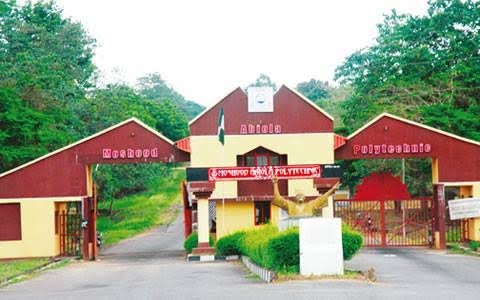 The students' body, led by its President, Comrade Samson Omomiyi, at a press conference on Monday, said the media statement credited to the club amounted to politicising the good intentions of the State Government.
Penpushing further reports that, Omoniyi, declared that the union is bitter towards the position of the club at a time the new Governor, Prince Dapo Abiodun, is poised to restore the institution's status with full academic activities.
He said, "It should be on record that the committee set up by Governor Abiodun to review the working modalities of the two new institutions requested submission by members of the public which the Students Union of MAPOLY was represented by the President, Comrade Samson Omoniyi and the General Secretary, Comrade Kausarat Olajide, at the sitting held at Mitros Hall, Ibara, Abeokuta.
"The plan by the Governor to restore and retain MAPOLY is the best decision and the greatest height of fairness by the Governor who has proven to be just in its approach to issues that affects the generality of the state. We believe that democracy can only be strengthened when all stakeholders are not religious, ethnic and regional bias in their analysis of issues of national development as sentiments will only weaken our democracy".
Penpushing also reports that, the union stated that the establishment and subsequent conversion of the Polytechnic to the University status was responsible for the industrial strike action that has bedeviled the institution.
"It should be recalled that the politicisation motives behind the creation and conversion of OgunPoly, MAPOLY and MAUSTECH contributed to the brouhaha that rock the process which adversely affects academic activities of the 40years old institution and the economic fortune of the region', he said.
"It is so saddening that a group that has failed to lend a voice when the creation and conversion of these institutions was in mess now clamour for the retaining of MAUSTECH at the expense of 40years old MAPOLY. It will amount to foolishness to kill a 40years old king because a prince is born. Our position as students of the prestigious institution, Moshood Abiola Polytechnic, is that MAPOLY MUST STAY with full academic activities.
"We have suffered enough from the brouhaha that emanate from the creation and conversion process, we cannot afford to experience such again.
"We want to commend Governor Abiodun for his swift response to every issue that affects MAPOLY and the education system in general as we look forward to his intervention on the bad state of road that links the school gate from Iyana-Oloke junction", he said.