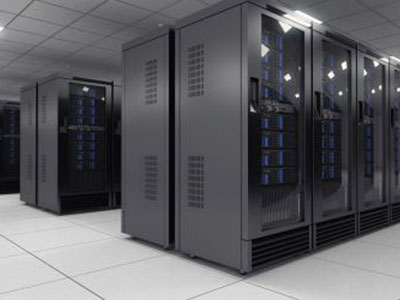 Opinion
Cloud computing world class data centre in Nigeria
By Remi Adejumo
It might be a surprise to some that there are several world-class data centres in Nigeria.The term "world class" is used to indicate the fact that these data centres meet international standards and are as good as any other data centre in the world.It is important to point out what a data centre is and what a data centre is not.
Wikipedia defines a data centre as a building or a group of buildings or dedicated space within a building used to house computer systems and associated components such as telecommunications and storage systems. Since IT operations are crucial for business continuity, it generally includes redundant or backup components and infrastructure for power supply, data communications, connections, environmental controls, (e.g., air conditioning, fire suppression) ,and various security devices. A large data centre is an industrial-scale operation using as much electricity as a small town.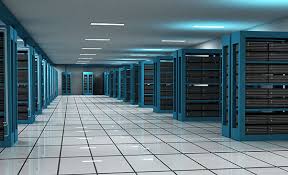 A data centre provides accommodation, power, cooling, networking, and security for IT equipment.
A data centre offers greater security for housing corporate IT infrastructure and more important an economy of scale for all the other components, especially power.
A key component of a data centre is that it must provide uninterrupted power to the equipment it is housing.
Data centre does not necessarily have any compute resources and there is a tendency to interchange data centres with cloud platforms.
Worldwide standards for Data centres are published by Uptime institute. They have four tiers defined for the data centre standards.
Uptime Institute has globally recognised standards for data centre reliability and performance.
Tier I is described as the basic capacity and must include an uninterrupted power supply, (UPS). They must maintain 99.671% uptime. This implies they are allowed up to 28.8 hours of downtime per year.
Tier II is described as the redundant capacity and adds redundant power and cooling. They must maintain 99.741% uptime. This implies they are allowed up to 22 hours of downtime per year.
Tier III is described as concurrently maintainable and ensures that any component can be taken out of service without affecting production. They must maintain 99.982% uptime. This implies they are allowed up to 1.6 hours of downtime per year.
Tier IV is described as fault-tolerant, allowing any production capacity to be insulated from any type of failure. They must maintain 99.995% uptime. This implies they are allowed up to 26.3 minutes of downtime per year.
There are three levels of classification associated with each tiering –
*Design – Design documents defining architectural and engineering configurations are submitted for Uptimes approval
* Construction – Uptime institute physically inspects the data centre to ensure that the build conforms to the approved documents that were certified.
*Operational sustainability defines that the data centre can continue to maintain and operate at the standard that is defined and it initially met.
The data centres offer an economy of scale especially with regards to power. The amount of power required and used makes it more economical for corporate entities to be in data centres rather than in a data room in their location.
There are several data centres that will be built in the coming year. Despite the negative impression and the inability of the government to have a coherent technology strategy, there is a demand and consumption of such services in Nigeria.
It is important to also note here that Data Centres and Cloud platforms are two distinct entities. Cloud computing entails installing compute resources which is not part of the data centre requirements.
The data centres mentioned above are built, operational, and serving customers. Rack Centre for example has been in operation for six years and has not had even one second of downtime in its existence. This shows that there are world-class data centres in Nigeria that meet the international standards.
Adejumo is the Managing Director, Cloudflex Computing Services
FOOTNOTE: You want to share story with us? You want to advertise with us? You need publicity for product, or service, or   event? Contact us on WhatsApp +2348073463653 or email [email protected]