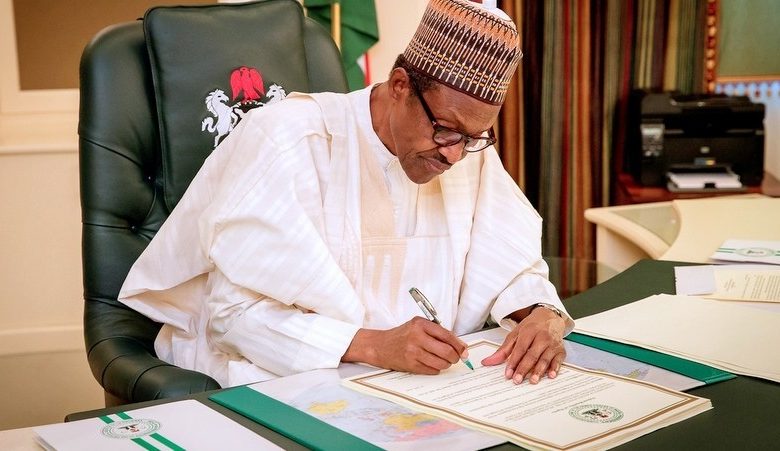 Archive
BUHARI DECLINES ASSENT TO FIVE BILLS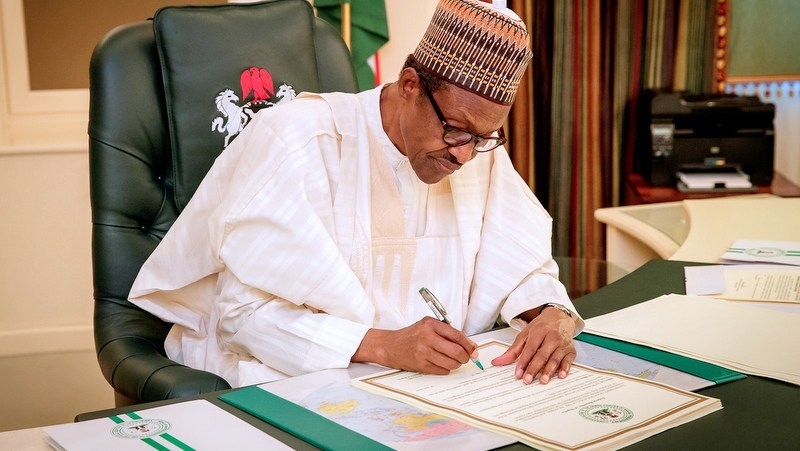 The President explained that, he decided not to sign the Digital Rights and Freedom bill because it "seeks to cover too many technical subjects and fails to address any of them extensively."
"These areas include surveillance and digital protection, lawful interception of communication, digital protection and retention etc. Which are currently the subjects of various bills pending at National Assembly'.
'We therefore suggest that the scope of the bill should be limited to the protection of human right within the digital environment to reduce the challenge of duplication and legislative conflict in the future",Buhari said
The letter further mentioned several reasons the President decided not to sign the Nigerian Film Commission bill, explaining that, "section 1 (k) of the bill States that 1% of the proceeds for the Television license for the National Broadcasting Commission shall be paid into a fund to be controlled by the National Film Commission, it is conflict with section 16 (1) of the National Broadcasting Commission act which stipulates the purpose for which expenditure to be generated by NBC may be used'.
"Section 7 (2) (d) of the bill proposed 5% VAT on all film related activities to the national film development fund violates section 40 of the Valued Added Tax and ensuring formula described there in because it averts funds normally distributed to states of the federation."
Penpushing further reports that, the letter said, the Immigration Amendment bill was denied assent "due to the concerns expressed to the retroactive effective of the provisions of 38 (5) of the bill and the impact of the section on the ease of doing business initiative of the federal government'.
'There are also concerns that if passed, the bill will be destructive to Nigerians in diaspora if other countries were to reciprocate the provisions of section 38 (5) in their immigration laws", the letter stated
Penpushing also reports that, the climate change bill was also not signed because "the scope and guiding principle of the bill replicates the function of the federal ministry of environment which is charged with mainstreaming climate responses and actions into government polices but does not suggest the scrapping of the ministry.