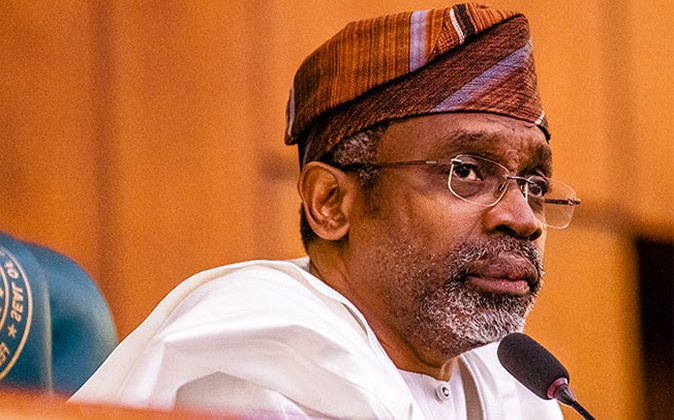 Opinion
Appointments: Between Gbajabiamila and the merchants of falsehood
By Seyi Bakare
FALSEHOOD is not a noble tactic, but some people don't care. And the reason is not hard to see: ambition, vaulting ambition. People who want to have anything by force, especially political power and privileges, do not care whose name is soiled, whose family is wrecked, and whose reputation is tainted: their preoccupation is self-interest writ large. And that, quite simply, is why the Chief of Staff to the President, Rt. Hon Femi Gbajabiamila, is currently the subject of acerbic attacks by certain political actors. These naysayers have literally allocated preternatural powers to the distinguished public servant and consistently lay at his doorsteps, blame for their inability to occupy appointive office at the moment. They do not care for the fact that, as our elders say, positions come at the time destined (makan makan loye'ekan), and that "the position that has reached the people of Iwo will still reach the people of Ede." Clearly, everybody cannot be a minister. But it has become a fad for anyone who lobbied for ministerial position but did not get it to blame it on the Chief of Staff!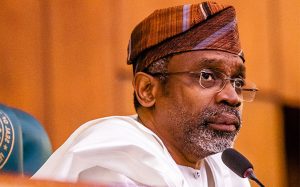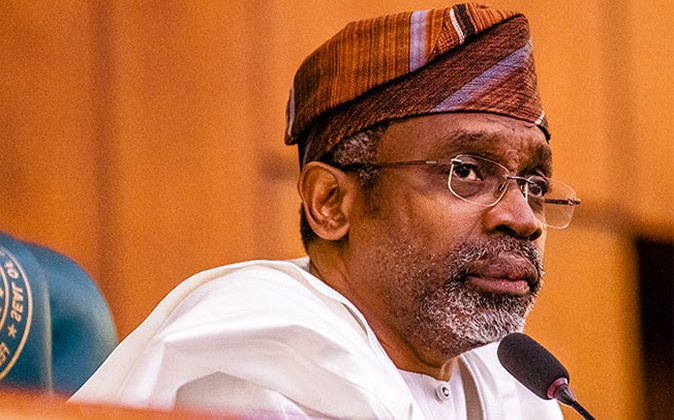 Such people, to read what their foot soldiers publish daily in the media, believe that it is Gbajabiamila, and not the president acting in consultation with the leadership of the All Progressives Congress (APC), the governors and other key stakeholders in the polity, that appointed ministers and board chairmen, etc, etc. They are deliberately attacking Gbajabiamila, spreading falsehood against him just to discredit him and threaten his position simply because they missed out on the ministerial and other lists. The polity, they proclaim with vigour, has become Gbajanised, except that this so-called Gbajanization has no basis in reality!!
Happily, though, Nigerians are not buying the falsehood, and that's why sociocultural groups like the Arewa Youth Forum and Ohanaeze Youth Movement have called on Nigerians to ignore the accusations thrown at Gbajabiamila over the constitution of boards of government agencies. The youth groups in a statement by their leaders, Kabiru Yusuf, Nwabueze Obi and Ekwem Eucharia, said those attacking Hon. Gbajabiamila are just envious of progress of President Tinubu's administration, and spreading lies to derail the Renewed Hope Agenda. They therefore appealed to Nigerians to ignore the detractors, saying that the Chief of Staff is well experienced and capable of carrying out his duties.
Fake news has a way of gaining traction where left to fester. It is no surprise, then, that the lawmaker representing Ikeja Federal Constituency, James Faleke, has had to disclaim the falsehood that he got a directive from President Tinubu to compile a new list of persons for appointment as board members of government agencies and parastatals. Faleke, the Chairman, House Committee on Finance, made the denial in a post via his Twitter account, putting a lie to the claim that President Tinubu rejected a list of board members submitted to him by some aides and ordered him to compile a fresh list of APC members who worked for his victory. With this clarification, you would think the merchants of falsehood would cut the President and his able Chief of Staff some slack. Alas, that's decidedly not the case!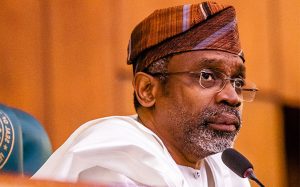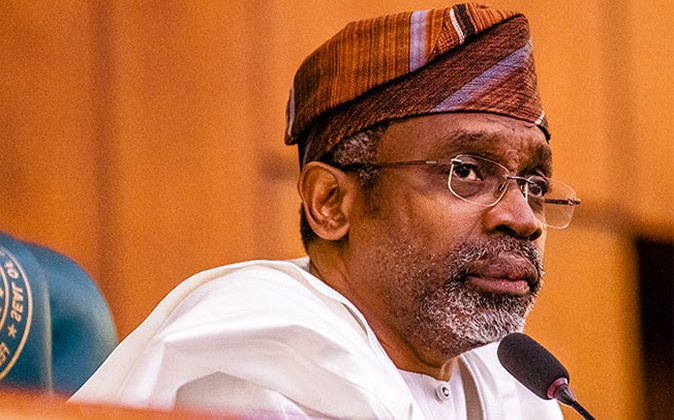 No one who is familiar with Gbajabiamila's antecedents as a public servant with a sterling record and a stickler for truth, fairness and due process would entertain the absurdities ascribed to him for a second. The Surulere, Lagos-born politician cum technocrat comes to the present assignment fully qualified. He had been in the House of Reps for two decades (2003-2023), boasting a record of unblemished service. As lawmaker par excellence, he held many sensitive positions, including that of Leader of the Opposition, an era during which he gave such a good account of himself, articulating his opposition to oppression, bad governance and maladministration with unique candour. And when eventually he assumed the position of Speaker in the last dispensation, he used the position to build unity and love across political tendencies, leaving imperishable legacies on the sands of time.
 In any case, throughout his sojourn in public service, he has been a very close and loyal disciple of the president. Indeed, one of the sterling qualities that made him head and shoulders above his peers was that he was a bridge builder par excellence, a force for competence, integrity and people-centred lawmaking. Gbajabiamila commanded such a level of respect from his colleagues that he was often referred to as a Speaker of Speakers and a leader of leaders. He welded together, new and old members of the Green Chamber, many of whom transited to the Senate while some emerged as ministers, placing Project Nigeria above partisan pursuits.
In appointing the distinguished lawmaker as Chief of Staff, President Bola Ahmed Tinubu took his track record and the actualization of his Renewed Hope agenda into consideration. The National Assembly, let us recall, is a strategic organ of the democratic state; it serves checks and balance functions over other arms of government, performs oversight functions, makes laws and appropriates money to various ministries and parastatals. The 360 members of the Green Chamber and the 109 members of the Red Chamber represent the people of Nigeria. They screen and approve ministers before their assumption of office, and they invite ministers and their lieutenants to the legislative chamber for questioning over issues that need clarifications. It is a no-brainer, therefore, that any government that wants to succeed needs somebody who understands the workings of that arm of government, and pray, who is better suited for that role than a former Speaker, a lawmaker of two decades standing?
As Chief of Staff, Gbajabiamila's job is a very challenging one. He should be allowed to do his job in peace. Casting needless aspersions on him won't cut it. It's too early to seek to derail the Tinubu administration with blatant falsehood. The media should be wary of the desperadoes planting negative stories against an innocent public officer. Fairness is more than a slogan.
Bakare sent this piece from C27 Winning Clause Estate, Gwarimpa, Abuja
FOOTNOTE: You want to share story with us? You want to advertise with us? You need publicity for product, or service, or   event? Contact us on WhatsApp +2348073463653 or email 
[email protected]