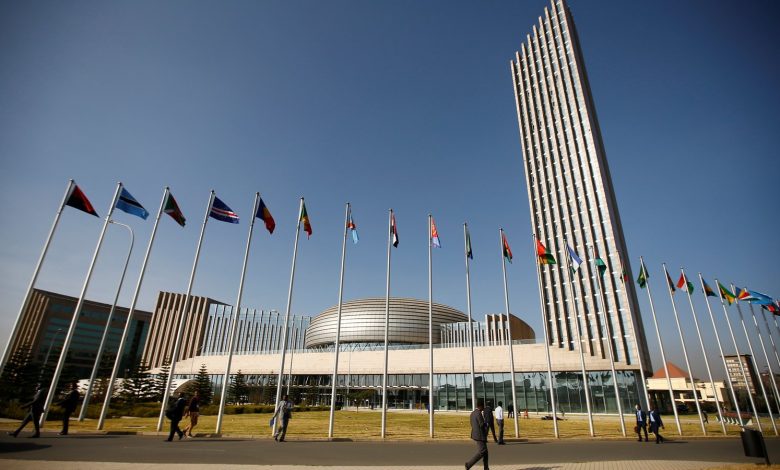 International
African leaders identify insinuations about continent for global warming
The African Heads of State and Government have recognised that the continent is not historically responsible for global warming, but bears the brunt of its effects, impacting lives, livelihoods, and economies.
Penpushing reports that the African leaders made this observation at the  inaugural Africa Climate Summit (ACS)  held between 4th to 6th September 2023 in Nairobi, Capital of  Kenya, in the presence of other Global Leaders, Intergovernmental Organizations, Regional Economic Communities, United Nations Agencies, Private Sector, Civil Society Organizations, Indigenous Peoples, Local Communities, Farmer Organizations, Children.
The communique issued at the end of the conference also acknowledged that climate change is the single greatest challenge facing humanity and the single biggest threat to all life on Earth, demanding urgent and concerted action from all nations to lower emissions and reduce the concentration of greenhouse gases in the atmosphere.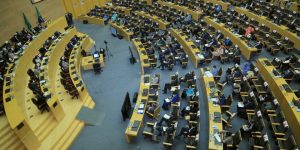 Penpushing further reports that the meeting took note of the 6th Assessment Report (AR6) of the Intergovernmental Panel on Climate Change (IPCC), stating that the world is not on track to keeping within reach the 1.5°C limit agreed in Paris and that global emissions must be cut by 43% in this decade;
The summit underscored the Intergovernmental Panel on Climate Change (IPCC), confirmation that Africa is warming faster than the rest of the world and if unabated, noting that climate change will continue to have adverse impacts on African economies and societies, and hamper economic growth and wellbeing
Penpushing also reports that the union reaffirmed the principles set out in the United Nations Framework Convention on Climate Change (UNFCCC) and the Paris Agreement, namely equity, common but differentiated responsibilities and respective capabilities;
The summit expressed concern that many African countries face disproportionate burdens and risks arising from climate change-related unpredictable weather events and patterns, including prolonged droughts, devastating floods, out-of-season storms, and wildfires, which cause massive humanitarian crisis with detrimental impacts on economies, health, education, peace and security, among other risks;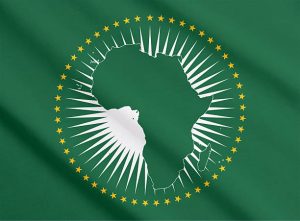 Penpushing reports that the meeting recalled that only seven years remain to achieve the Sustainable Development Goals of the 2030 Agenda, and noted with concern that 600 million people in Africa still lack access to electricity while about 970 million lack access to clean cooking;
The African leaders noted that extreme weather events and changes in water cycle patterns are making it more difficult to access safe drinking water, resulting in about 400 million people in Africa having no access to clean drinking water and 700 million without good sanitation;
Penpushing further reports that the union  recognised that African cities and urban centres are growing rapidly, and by 2050 would be home to over 1.0 billion people, noting cognisant of the fact that rapid urbanization, poverty, and inequality limit planning capacities and other urban dynamics which increase people's exposure and vulnerability to hazards and have thus turned cities into disaster hotspots across the continent;
The leaders noted concerned that despite Africa having an estimated 40 percent of the world's renewable energy resources, only $60 billion or two percent of US$3 trillion renewable energy investments in the last decade have come to Africa
Penpushing also reports that the union reiterated Africa's readiness to create an enabling environment, enact policies and facilitate investments necessary to unlock resources to meet our own climate commitments, and contribute meaningfully to decarbonisation of the global economy;
The union recognised that Africa's vast forests, especially the Congo Basin rainforest are the largest carbon sinks globally, and the important ecosystem services provided by Africa's vast savannahs, Miombo woodlands, peatlands, mangroves, and coral reefs, it is time that Africa's natural capital wealth is properly measured by recognizing its contribution to reducing global carbon emissions;
Penpushing further reports that the leaders recognised the critical importance of the oceans in climate action and commitments made on ocean sustainability in multiple fora such as the Second UN Oceans Conference in 2022, and the Moroni
The African Heads of State and Government, however, called upon the global community to act with urgency in reducing emissions, fulfilling its obligations, honouring past promises, and supporting the continent in addressing climate change, specifically to:
'We call for climate-positive investments that catalyse a growth trajectory anchored in the industries poised to transform our planet and enable African countries to achieve stable middle-income status by 2050. We urge global leaders to join us in seizing this unprecedented opportunity to accelerate global decarbonization, while pursuing equality and shared prosperity', the communique reads.
'We call for the operationalization of the Loss & Damage fund as agreed at COP27 and resolve for a measurable Global Goal on Adaptation (GGA) with indicators and targets to enable assessment of progress against negative impacts of climate change'.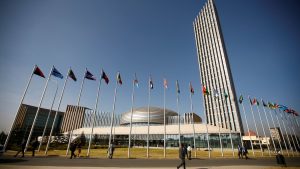 'In recognition of the scale, urgency and importance of these collective actions, we commit to: develop and implement policies, regulations and incentives aimed at attracting local, regional and global investment in green growth, inclusive of green and circular economies'
'We call upon world leaders to recognise that decarbonizing the global economy is an opportunity to contribute to equality and shared prosperity. We invite Development Partners from the global north and south to align technical and financial support to Africa for sustainable utilization of Africa's natural assets for low carbon development that contributes to global decarbonization'
Penpushing also reports that the African leaders pointed out that to accomplish this vision of economic transformation in harmony with continent climate needs called upon the international community to contribute by increasing Africa's renewable generation capacity from 56 Giga. Watts (GW) in 2022 to at least 300 GW by 2030, both to address energy poverty and to bolster the global supply of cost-effective clean energy for industry.
'Shift exports of energy intensive primary processing of Africa's raw material back to the continent, to serve as an anchor demand for our renewable energy and a means of rapidly reducing global emissions. Access to, and transfer of environmentally sound technologies, including technologies to support Africa's green industrialization and transition and design global and regional trade mechanisms in a manner that enables products from Africa to compete on fair and equitable terms', among others.
FOOTNOTE: You want to share story with us? You want to advertise with us? You need publicity for product, or service, or   event? Contact us on WhatsApp +2348073463653 or email [email protected]