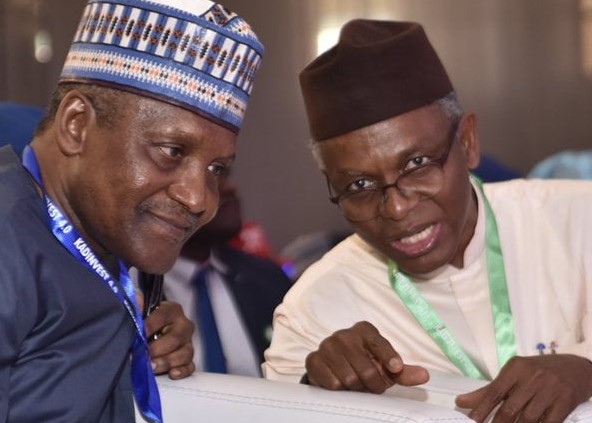 Opinion
ABA SAHEED: Billionaire Dangote and Brilliant El-Rufai
Billionaire Aliko Dangote, 70th richest person on earth, was born April 10, 1957 in Kano, to a wealthy Hausa Muslim family. He is the son of Mohammed Dangote and Mariya Sanusi Dantata, the daughter of Sanusi Dantata [circ 1919-15 April 1997]. Sanusi was the second son of the famous Alhassan Dantata [1877-August 17 1955]. Alhassan Dantata born in Bebeji, Kano, was a Hausa trader in kolanuts and ground nut and he was a major distributor of European goods. He supplied large British companies with raw materials and also had business interests in the Gold Coast. At the time of his death he was the wealthiest man in West Africa. [Wikipedia]
Aliko Dangote contributed over $2million to President Obasanjo's re-election bid in 2003. He contributed $500 thousand to the National Mosque under the aegis of 'Friends of Obasanjo and Atiku', he also contributed $2 million to the controversial Presidential Library. He served on the economic team of President Jonathan and Special Advisory Committee of Muhammadu Buhari's reelection campaign.
It is important to introduce this article with a peep into Dangote's genealogy because Aliko was a child born into wealth and aristocracy. Dangote is cool headed, humble, respectful and easy going. He has never allowed his stupendous wealth to get into his head. He is well loved across the country and in the Yoruba country, he is accepted as a son, especially in Lagos which he has made his home.
His undisguised fraternization with governments at the Centre has exposed other side of him and has brought his business acumen into question. His business greed and flaunting ambition to enthrone himself as selfish and self-centered Monopolist has dented his image. I will cite one example and I have the Peoples Gazette as my witness: Hillary Essien, Sept 16, 2021 wrote in Peoples Gazette: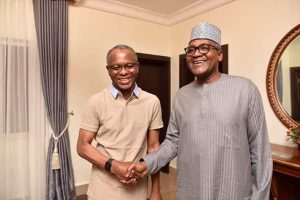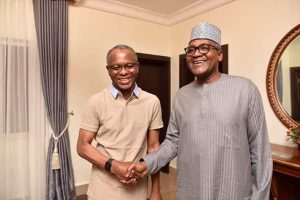 Though the Buhari-led administration stepped in to invest via NNPC, buying a 20% stake for about $2.8 billion in August 2021, a report noted the debt profile of the refinery cost up to $7 billion with debt servicing of almost 700 million dollars annually. In Feb 2021 the Dangote Group proposed a provision in the now-passed Petrol Industry Bill [PIB] seeking to ban oil imports by oil companies without Refining Licence…more or less seeking a monopoly. But Professor Ndubuisi Ekwekwe PhD opined in Harvard Business Review on May 28, 2021 'if Dangote refinery invested 10 billion dollars in that refinery, and now values the business at $50 billion and Nigeria, through NNPC Chief Operating Officer Saidu Muhammad, takes 20% stake, it simply means that Dangote Refinery has recovered the $10 billion. Magically it does not need to spend years paying back debtors, etc, as it can return the money immediately'.  Francis Oguaju, in a comment, 'queried the idea of Government seeking equity in a private establishment…how much did we invest in Glo, Innoson, Air Peace etc?'
This is however not the thrust of this column. As mentioned, Dangote is well loved in Yoruba land. But he does not seem to understand that the Yoruba value life and living and the sacredness of ancestral land over and above any other consideration on earth. It does not matter what roguish politicians have turned money into, the Yoruba as a race place just a minimal value on money. In the Yoruba Value System, Money is number five, queuing behind Wisdom-Intelligence-Knowledge/Understanding and their Application, Valour, Integrity and Evidence of source of livelihood. Omoluwabi ethos is paramount.
The Yoruba are therefore stunned when they discover that Dangote Trucks are used to ferry terrorists to their country on virtually daily basis. In a recent example, hundreds of terrorists armed to the teeth were found loaded like sardines in Dangote Trucks covered with tarpaulins in Yoruba land and were about to be emptied into Yoruba forests which had been turned into kidnappers haven. When accosted, the driver lied that he had bags of salt as cargo!
Billionaire Aliko Dangote whose Hausa ancestors suffered unspeakable terrorism in the hands of their conquerors is not expected to be found in this unholy alliance. This is why Alhaji Aliko Dangote must speak up today and clear his name. He cannot feign ignorance. He should bear in mind, at all times, that he should not allow the huge love the Yoruba have for him to turn into hatred in the same magnitude. He should be concerned about his investments scattered all over the Yoruba country where more than 70% of his customers who give him the unprecedented profits that follow him to the banks live. The Yoruba are no fools or cowards. That their rich and civilized culture forbids their children from carrying daggers to classrooms does not make them foot-mats or frightened chicken at appropriate moments.
Governor Nasir [Nosiru] El-Rufai [Rufai] came into national notice when Vice President Atiku Abubakar, as the erstwhile Overseer of the Country's Economy brought him onboard. He was into Privatization. He graduated to Minister of Federal Capital Territory where he gave a first-class performance and thence to governorship of beautiful Kaduna state where, I am told, he has done wonders in infrastructural development. But that is where it ends. His human rights records and his shameless fanaticism speak volumes.
One should not trivialize this discourse by drawing attention to his personal physical properties. It is even un-Islamic to draw attention to how Nature carved the architecture of a person. Women who carry the burden of 400-pound hippopotamus men on their chests would readily give thumbs-up to Nosiru Rufai's feather-weight.
The thrust of this column is El-Rufai's terrible record concerning the issue of terrorists that have turned Kaduna state to a killing field and made Christians as well as indigenous peoples of Southern Kaduna mincemeat for condoned and pampered terrorists. Rufai makes the case worse when he tries his legendary unabashed game of double-speak. Hear him;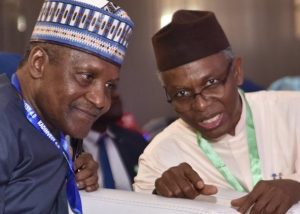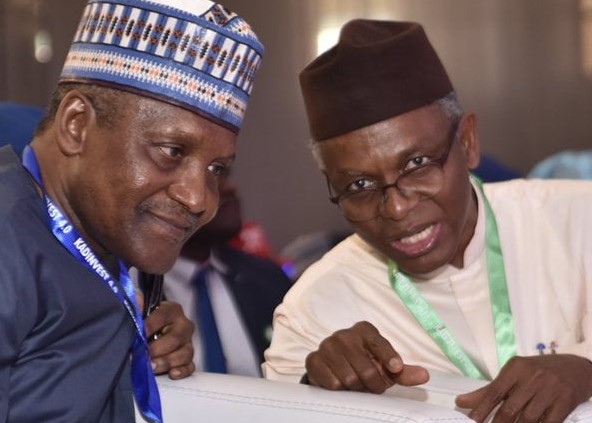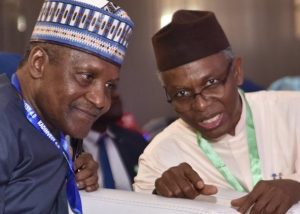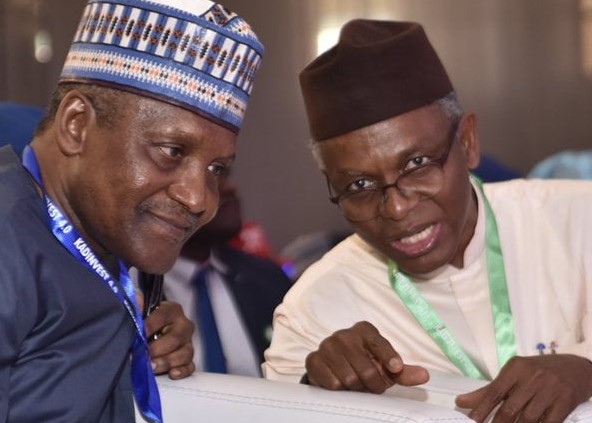 'We've paid some Fulani to stop killings in Southern Kaduna….' El-Rufai, Vanguard lead story Dec 3, 2016.  'Kaduna State Governor has said his government has traced some violent, AGGRIEVED [capitals mine] Fulani to their countries and paid them to stop the killings of Southern Kaduna NATIVES [capitals mine, acknowledging that they are actually the INDIGENES] and the destruction of their communities saying that the renewed violence is carried out by bandits. He traced the root to 2011 post-election violence [what was their business with the Nigerian elections???] adding that 'Fulani herdsmen from across Africa bring their cattle down towards Middle Belt and southern Nigeria. Unfortunately they were trapped in crisis…some of them were from Niger, Cameroon, Chad, Mali and Senegal. Fulanis [sic] are in 14 African countries and they TRAVERSE [capitals mine] this country with the cattle. So many of these people were killed, [killed by whom and why?] cattle lost, and they organized themselves and came back to REVENGE' [capitals mine]'
Over 45, 644 Christians had been killed since 2009 while about 30000 moderate Muslim lives lost in the hushed down Muslim Fulani-Muslim Hausa rivalries in Zamfara, Sokoto, Katsina, Kebbi and North and Central Kaduna according to Crime-watch.
In 2012 El-Rufai tweeted 'anyone, soldier or not, that kills the Fulani, takes a loan repayable one day no matter how long it takes' and expatiating in an interview in Platinum Post on May 7, 2021 he said 'the Fulani tribe will always take revenge whenever they suffer injustice'.
El-Rufai often exclaims: Security Agencies should kill all the terrorists, and yet he admits that his government knows where all the terrorists are, their phone numbers etc. By Jove, if he knows where they are domiciled; what is he waiting for, with the unusual and disproportionate assemblage of the country's Security and Intelligence institutions and personnel in Kaduna state?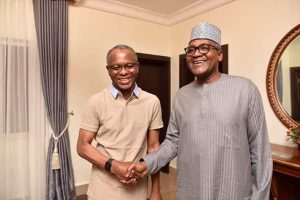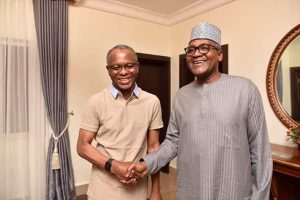 Let El-Rufai swear on the Holy Quran that he is not working hand-in-glove with the under-reported genocide going on in Southern Kaduna.
POSER 1:
Breaking News! A University Professor of Archaic Theology has just escaped from Aro Mental Hospital Abeokuta. He is very dangerous. He is armed with the dreaded Seven books of Moses/Musa. If seen, please report to the nearest Terrorist camp.
POSER 2:
How much in Dollars is the current Purchase Price of a Chieftaincy Title? And what price for turbanning?
POSER 3:
What is the current price for renting a crowd in Nigeria?
POSER 4:
Which Popular Politician bargained with his wife's backside/ golden bowl……?
Copyright: abasaheed@2022.
FOOTNOTE: You want to share story with us? You want to advertise with us? You need publicity for product, or service, or   event? Contact us on WhatsApp +2348073463653 or email [email protected]