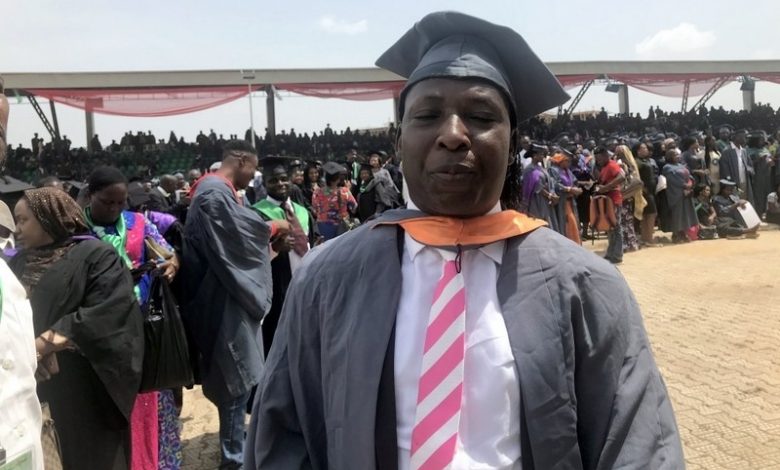 Archive
45-YEAR-OLD POLYGAMIST EMERGES NATIONAL OPEN UNIVERSITY BEST GRADUATING STUDENT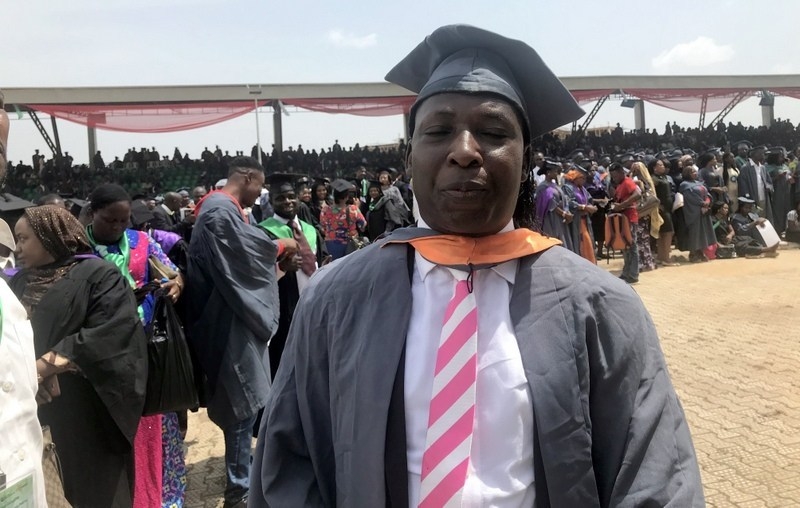 The best graduating student, who studied Islamic Studies, while speaking pointed out that, university degree is not cheap or easy but can open doors to great benefits, adding that, "I feel very happy and excited today and I will recommend the school because it is one of the best in the country and it has rich materials,".
Penpushing further reports that, Magaji, explaining how he combined his academics and marriage,  said "I had to tell my wife to sacrifice every time she said she needed me and that is why I had to praise and thank her in my speech.
He added,"I had the feeling that I will perform exceedingly well so I created time to study and I ensured I understood all I read. On the average, I read two to three hours daily and had lots of sleepless night,", and also advised the management of the university to start a postgraduate degree in courses they are yet to have the programme.
Penpushing also reports that,  Magaji who currently works at Unity Bank and he has a previous degree in Zoology from the University of Jos and a Masters degree in Banking and Finance from Bayero University, Kano, said he would like to reach Islamic Studies later.
The vice chancellor of the institution, Abdalla Adamu, in his welcome speech said 20,799 students graduated, the highest in the school's history,recalling that last year, 14,769 graduated from the university.
Penpushing further reports that,  Adamu disclosed that  the number of undergraduates is 15 642, with 103 graduating first class; while the number of postgraduates is 5,157, and on the academic development of the school, he said all the programmes the university submitted to the National Universities Commission (NUC) were accredited.
"Of the 18 programs submitted, 15 had full accreditation, while only three had interim accreditation. Even then, one of them is being phased out. The three programmes that got interim accreditation are B.sc Hotel and Catering Management, B.sc Political Science and B.sc Chemistry," he said.
The Vice Chancellor said the institution received over 250 PhD applications between 2017 and January 2019, out of which 34 scaled the selective examinations and were granted admission.