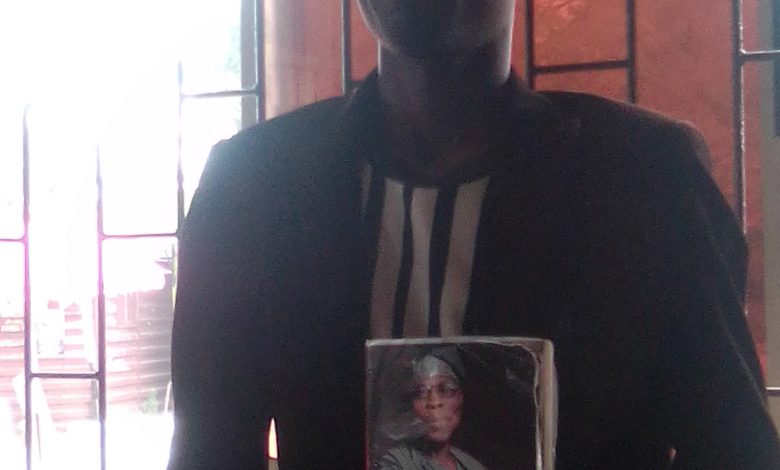 Archive
"WHY I WROTE THE BOOK, 'BOSS OF BOSSES FOR BABA OBASANJO", SAYS ADEBAYO ODUNBAKU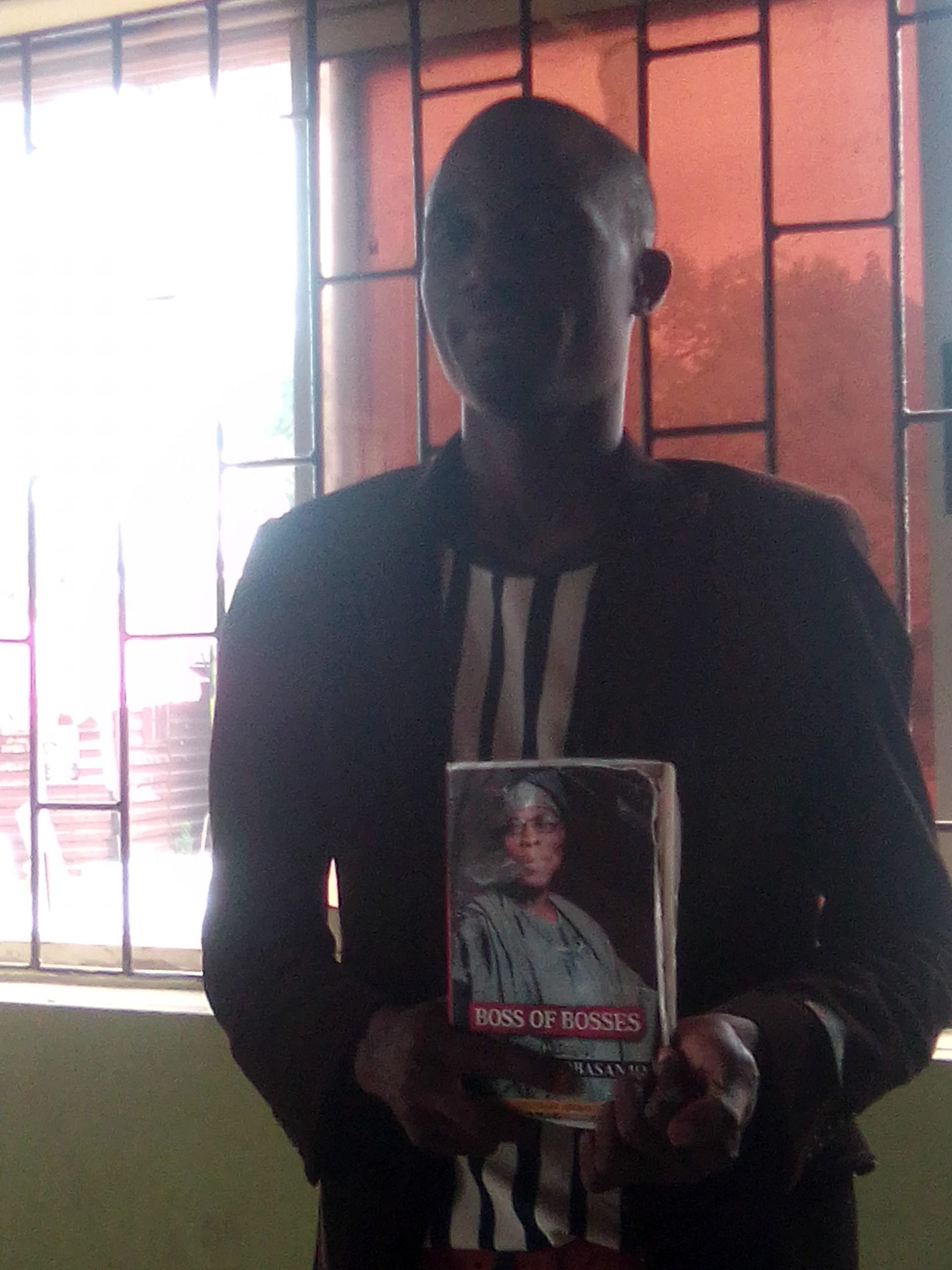 Q: Sir, can you please tell us your name?
A: My name is Adebayo Odunbaku
Q: You wrote the book, "Boss of Bosses – The History Of Olusegun Obasanjo", can you tell us the reason behind writing of this book?
A: Actually, I have the passion for writing, it started in 2015, so when I was a teacher in my former school, Ideal College, Saje, so I was writing as a freelance writer, I was in charge of the press, I will write, paste it on the notice board, and my students were impressed with me, and after that I moved on to Greenland Academy where I am presently teaching, and I continued with the passion for writing, so it got to a time, I am always tired because I have been doing it overtime and I need something to push me forward, and that is where I met with Miss Ebunoluwa Adeoye, she really impressed me and galvanised my interest more because of her interest to read what I can write, so she gave me new dimension, so I am very grateful to her.
Q: So, you mean Ebunoluwa gave you another dimension to boost up your interest more in writing?
A: Yes, before, I do write and paste on the wall for people to read but when she came, she can read more than what I write, so she gave me another dimension, another urge, so I can write more than before.
Q: Now, why did you decide to write on Chief Olusegun Obasanjo among other prominent Nigerians?
A: First of all, I read Sociology, and I am a person that have interest in politics, and my parents to the glory of God have also been in politics, so also I joined politics, so because of this, that is how I know Honourable member of Federal House of Representatives, Honourable Yusuf Adejojo, he's from our ward, and he is the first person I wrote article on as a personality, not Chief Olusegun Obasanjo, because I need to start from the low beginning, so we started from Hon. Adejojo, he came from our ward, he wants to go for House of Assembly Constituency 1, so because of that, I prepared an article, Ebunoluwa read it for him, so I was okay, I saw the passion, the support of the people, so this thing is more glamorous like this, so I decided to move further, later I move on to Governor Dapo Abiodun, because we thought that Hon. Adejojo will help us to connect, later our church, we can't forget our church, our Bishop Adekunle gave us that chance on June 2, 2019, when Governor Dapo came for Thanksgiving Service, so Ebunoluwa read it and after that Baba Obasanjo was there in particular, so immediately Ebunoluwa read the article, Baba Obasanjo was the first person to embrace the girl, he was so impressed with the article, the write-up and the recitation was so impressive to Baba Obasanjo, so I said if Baba Obasanjo can love this article for Governor Dapo, so I said that he will be happy for the article to be read for him also, that was the beginning of the article, so after the article we presented something to Governor Dapo, which is plaque, and we use the plaque to do our picture, also after every recitation we do present plaque to our personalities, that plaque was containing something like birthday and to congratulate Governor Dapo, and I was thinking that Baba Obasanjo is bigger than plaque and was thinking that what can I present to Baba Obasanjo, after Ebunoluwa would have read the article, let's assume Ebunoluwa wants to read the article, what will I present to Baba Obasanjo? If I decide to do another plaque, Baba Obasanjo is bigger, so I was reading a book, titled "AkanEda", precisely, that is the book I am holding now, 2015, so I was looking at this book a day and said I know more and I can also graduate from writing articles to book, so as I was reading the book, I had the inspiration, that okay after my presentation, what I can present to Baba Obasanjo is book, he loves book and he is a Doctor (a PhD holder), that was the beginning of the write-up of my book, so that the book can be presented to Baba after the article.
Q: So Baba Obasanjo is the first person you will write a book for, others have been articles?
A: Yes, I will write articles and people will read it.
Q: Is there any plan by you to go further more in writing of books, aside this first one you have done?
 A: Yes, I can Oliver Twist, I have passion more, to continue to publish just like we are moving from writing of articles to graduate to publishing a book, so also from Baba Obasanjo now, it can move to other philanthropists in the society.
Q: In a nutshell, let's say you and Ebunoluwa have been working together from the beginning, and she has been the brain behind the success?
A:  Yes, the success story is not complete without mentioning her name, in fact in the book, I reference her specially and she has a chapter in the book.
Q: Now, people will be interested in reading this book, so can you tell us when it be out, because people will be yearning to read it, so when will it be out?
A: The book will actually be out March 5, 2020, when Baba will be doing his 83rd birthday, except Baba have other plans, because I dated the book to be published March 5, 2020, except only Baba can change the date but for now the tentative date is March 5, 2020.