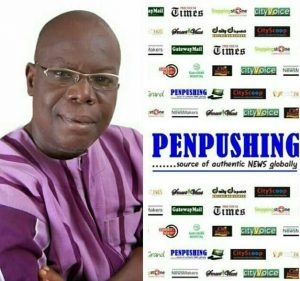 Archive
WELCOME SPEECH OF DIMEJI KAYODE-ADEDEJI,FOUNDER, PENPUSHING AT THE 2-DAY WORKSHOP FOR JOURNALISTS ON CHILD PROTECTION ORGANISED BY PENPUSHING MEDIA IN COLLABORATION WITH TERRE DES HOMMES &CHILD PROTECTION NETWORK ON TUE 25 –WED 26 SEPT 2018 IN LAGOS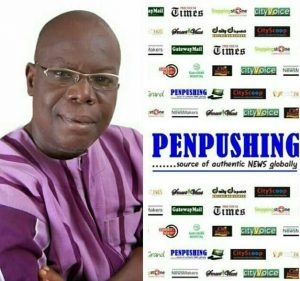 Following this observations ,Penpushing contacted the well-known International  Non-Government Organisation, Terre des homes,(Tdh)  as well as Child Protection Network(CPN) on how best to upgrade our knowledge as journalists to pave way for our positive contributions in addressing the plight of child protection generally and particularly migration and trafficking among other vices surrounding the
I want to assure all participants and stakeholders that, the training workshop goes beyond here, because it is also aimed to create network of media practitioners for child protection, media organisations to give more attention to topics covering the protection of migrant children, child mobility and child rights.
It is necessary to note, that, the workshop is the second edition, the maiden edition which recorded a huge success was held between Wednesday 13-Thursday 14, June, 2018 in Abeokuta, Ogun State Capital.
I  am also proud to say that, the success of the maiden workshop paved way for our colleagues, who participated  and now members of the Network of Journalists for Child Protection, responsible for the coverage of Child protection within and outside the country under the supervision of our partner and sponsor, Terre Des homes (Tdh) 
I want to encourage my colleagues as well as myself, as practicing journalist to let us make use of the opportunity and also show dedication and commitment on the workshop, so that the Network of Journalists for Child Protection which is now functional can move forward.
In conclusion, I also want to appeal to my colleagues we should positively use our pen to protect children because the reality is that these children are vulnerable to abuse, exploitation, coercion, trafficking, violence, delinquency, and also exposed to hard labour, deprivation, segregation and lack of access to basic social services, which include education in their host environments.
Thanks and God bless.