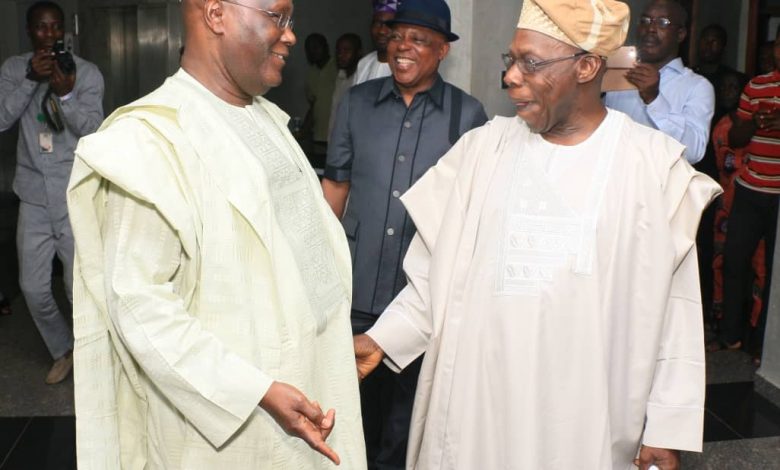 Archive
FOR THE RECORD: Remarks By Chief Olusegun Obasanjo On The Visit of PDP Presidential Candidate, Atiku Abubakar, to Abeokuta October 11, 2018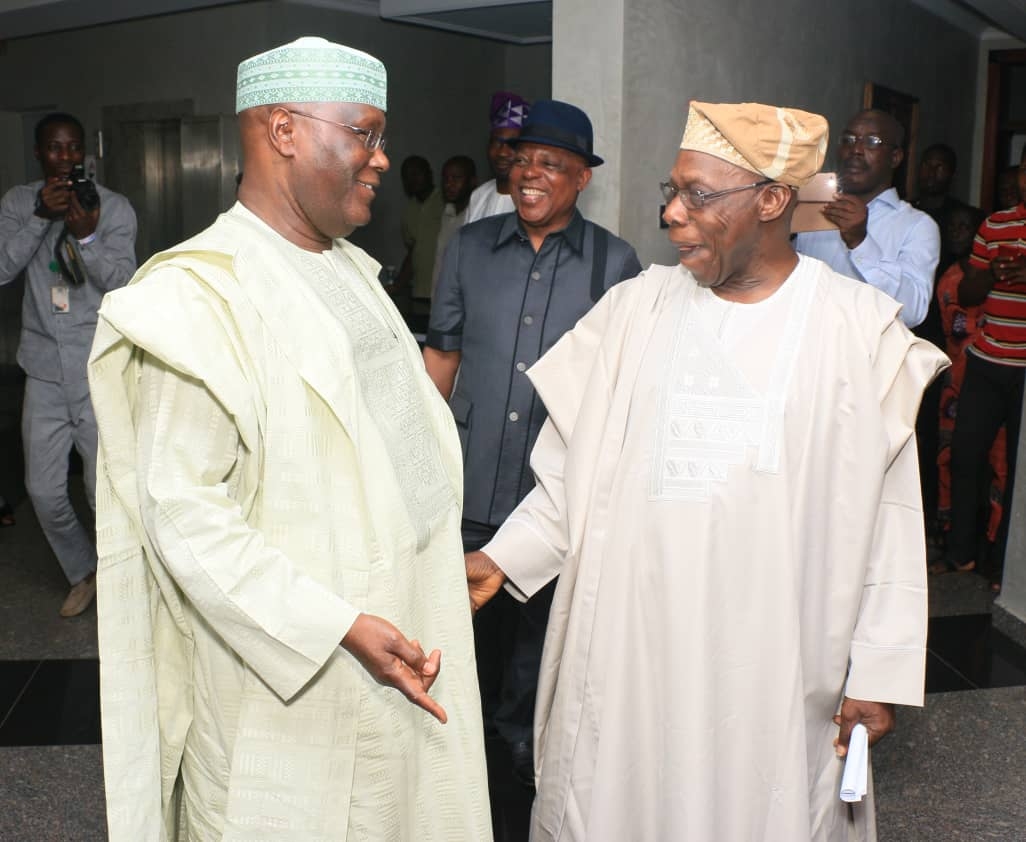 As you know, along the road to where you are today, many leaders and ordinary people cooperated and overtly and covertly worked hard.  On your behalf, I thank them all.  May their coast continue to be expanded.And when you become Nigerian President which,insha-Allah, you will be, remember what we did together in government – we ran an administration by Nigerians for all Nigerians where merit and performance count more than blood relationship, friendship or kith and kin.  Although some time and ground have been lost, you should endeavour to start from where we stopped and recover some lost ground, if not time. 
Please uphold truth, integrity, principles, morality and fight corruption, crimes and insurgency.  The fundamental law of the land, our constitution must be scrupulously defended. I make one demand and one demand on you today, I need you to say before God and man that you will always remain irrevocably committed to upholding ALL the provisions of the Constitution of the Federal Republic of Nigeria and the whole country will remain your single indivisible constituency.
Constitutionalism, popular participation and inclusiveness are pre-conditions for reversing the deficits of the past three and half years. They will ensure abiding faith in our indivisibility, oneness and faith in the survival of all against none. 
The fundamentals for our development, economic growth and progress are hard and soft infrastructure.  Remember to always give adequate places in your administration to our youth and women.
All the authorities involved with the preparation, all processes and conduct of the election must ensure that the election is free, fair and credible.
Once again, congratulations and I wish you well.  My distinguished brothers and leaders of goodwill, thank you for making this happen.  I will now count on you to encourage all handsto be on the deck to take Nigeria to the level God has created it to be – autopilot level.
God bless you all and God bless Nigeria.