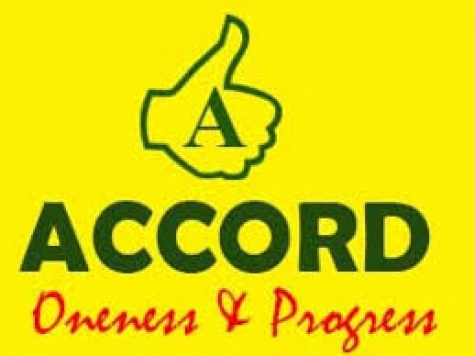 Archive
WE ARE NOT INTERESTED IN COALITION, ACCORD PARTY FINANCIER DECLARES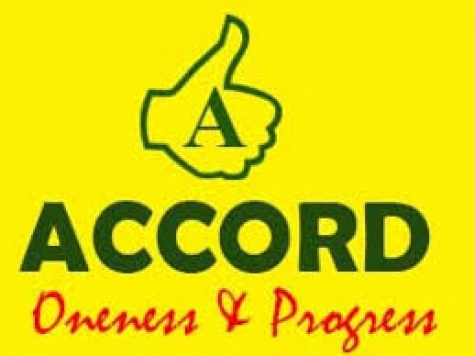 Tokoya who is also the party governorship candidate further added that the party in the state and its candidates have all it takes to finance the project, adding that he was offering himself for the total emancipation of the state citizens.
"With God all things are possible; winning the Ogun State 2019 governorship election is our goal. It is possible. It is achievable".
He said he was in the race because of his passion for the people of the state;, his desire to touch lives and make a difference, to see smiles on the faces of the people, positing that he will use God abundance talents and energy to improve the lives of men and women.
"I offer myself for service. I offer myself for the total emancipation of Ogun State. I offer myself to provide real change in Ogun State. I offer myself to give the dividends of democracy to Ogun State people".
"This time around, it is not going to be 'ise shaa' (work, work, work) I promise on my honour and God being my witness that every citizen of this state will be proud to identify with Ogun State. I promise you a leadership of success and joy"
The party chieftain while enumerating his programmes, said his government will ensure the return of local government council to its constitutional level of operation.
He said he will establish ward development council for the development of every ward in the state for even development, and also pledged that if elected he will provide accessible qualitative education at both primary and secondary school levels with free tuition up to secondary school level.
Similarly, Tokoya said his government would be free textbooks for all public primary schools on the state, availability of bursary award to higher institution students as well as competitive scholarship awards for both secondary and tertiary institutions students.
He also spoke on his health programmes, explaining that there would be affordable and quality health care services at all government hospitals, with establishment of mobile clinic to enhance the provision of health care services to all rural dwellers
The former local government chairman added that,on agriculture and industrialization he will support and encourage farmers in the area of clearing, and provision of modern day tools and seedling.