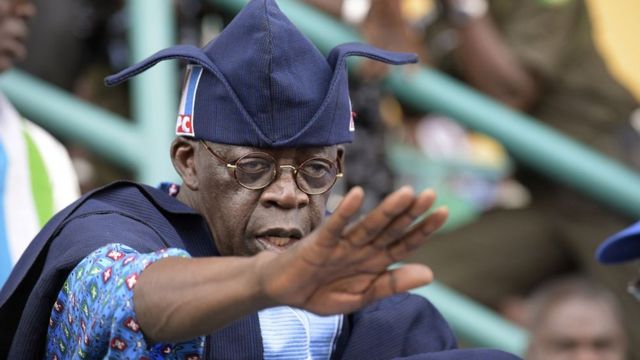 Metro Plus
Tinubu is all out to destroy aare ona kakanfo, odua peoples congress chieftain alleges
The Supervisory Coordinator of the Oodua Peoples Congress (OPC) Alhaji Musediq Jimoh, has accused former Governor of Lagos State and national leader of the ruling All Progressives Congress(APC), Ahmed Bola Tinubu of playing agent of destruction to pull down Aare Ona Kakanfo of Yorubaland, Gani Adams.
Penpushing reports that, Jimoh stated this in a statement, while faulting recent attack on Adams by a Lagos- based group, Bola Tinubu Disciples Organisation, (BTDO),stressing that the attack on Aare Ona Kakanfo was in bad faith.
The Congress chieftain pointed out that Adams, is an asset to Yoruba nation, adding that the position of the Aare Onakakanfo of Yorubaland remains one of the most sacred institutions in Yoruba history.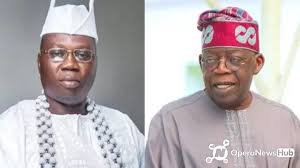 Penpushing further reports that, Jimoh emphasised that the onus is on all Yoruba sons and daughters to rally round the Yoruba leader, noting that those behind the statements are purely agents of destruction.
"I make bold as to say it anywhere in the world that Iba Gani Adams, the Aare Onakakanfo of Yoruba land occupies a sacred position in our history, and we would not allow anybody or group to desecrate our institution and soil the name of our leader", he said
Penpushing also reports that, Jimoh who is a leader of the Ogun State Chapter of Odua Peoples Congress(OPC),stressed that Adams is committed  to restructuring and true federalism, adding that Nigeria is long overdue for  true federalism.
"By October, Nigeria will be 60, and sadly, not much have changed, we are like a biblical spoiler that moves five steps forward, and ten steps backwards, so we need to retrace our steps as a nation"
"We can retrace our various steps by adopting true federalism, where all the regions will develop at their own pace. In the last two decades, Aare Gani Adams has been an advocate of true federalism and we all know  where he stands on issue of peace  and national security, so anybody or group going against these issues are enemies of our race", he said.